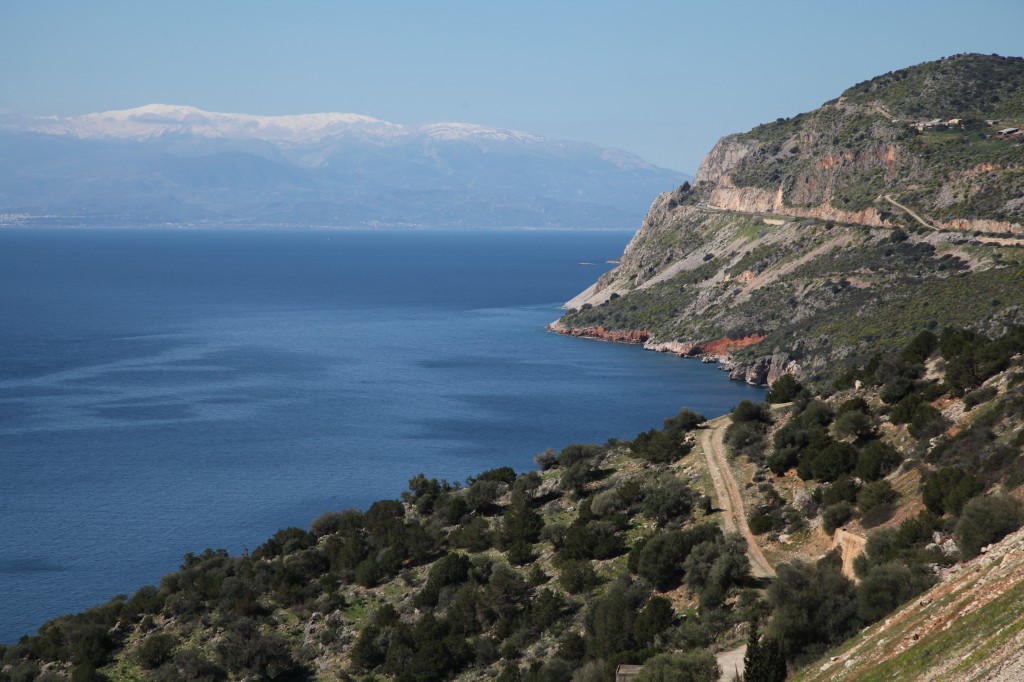 It was definitely worth it, to stay one day in Himare and wait for better weather! The next day was the warmest one since I left: I rolled up my trousers and changed to the short-sleeve shirt. Yeeha!
Cause we had lots of old dry bread that day, we were thinking about using it for dinner. Shall we do "Fozzelschnitten" or "Apfelrösti", typical sweet Swiss dinners? Then Angela suggested to cook "Semmelknödel", for me THAT typical Bavarian dish. The decision was taken quickly: I never have eaten semmelknödel so far, so I wanted to try that. It couldn't be so difficult to cook, for me it sounded like doing hamburgers – but just out of bread instead of meat… 🙂 We strapped the bread on the top of our luggage and let it dry completely in the sun the rest of the day until we found a perfect small bay to camp. We the girls started to cook, and Luca lit a campfire at the beach. Fredi, the owner of that property showed up several times, brought some tools for cutting wood, a grill for doing bbq and finally opened the fridge of his beachbar! Woooohooo, Weizen-beer with the semmelknödel, I thought it couldn't get better!
But it got… 🙂
We were sitting at the fire after dinner. Luca was doing his second experiment called "baking a bread". This time on/in the fire, not on the stove. It was already late, for me almost time to go to bed, as suddenly the light of a torch appeared under water. It was coming towards the beach, and after a while a diver got out of the water. In his left hand he was carrying a harpoon, in his right some fish threaded on a piece wire like a gigantic bunch of keys. The diver and his friend (the driver) joined us to warm up at the campfire, offered some raki and then grilled 5 fresh fish for us. You can't get fresher fish, impossible!
The next day was worse weather again. The night was windy, and rain welcomed me in the morning… After our usual breakfast we wanted to leave early, cause the weather did not look like it would clear up. But just that moment, Fredi drove down to the beach: We should come to his place (=caravan) to warm up, he would have prepared something for breakfast. We could't say no, so we drove up the hill and got a cabbage soup with meat, boiled eggs from his own chicken, fresh toast and hot milk/chocolate! Of course, there was even a bottle of raki included – to warm up on the road… Woooow, THANKS A LOT Fredi!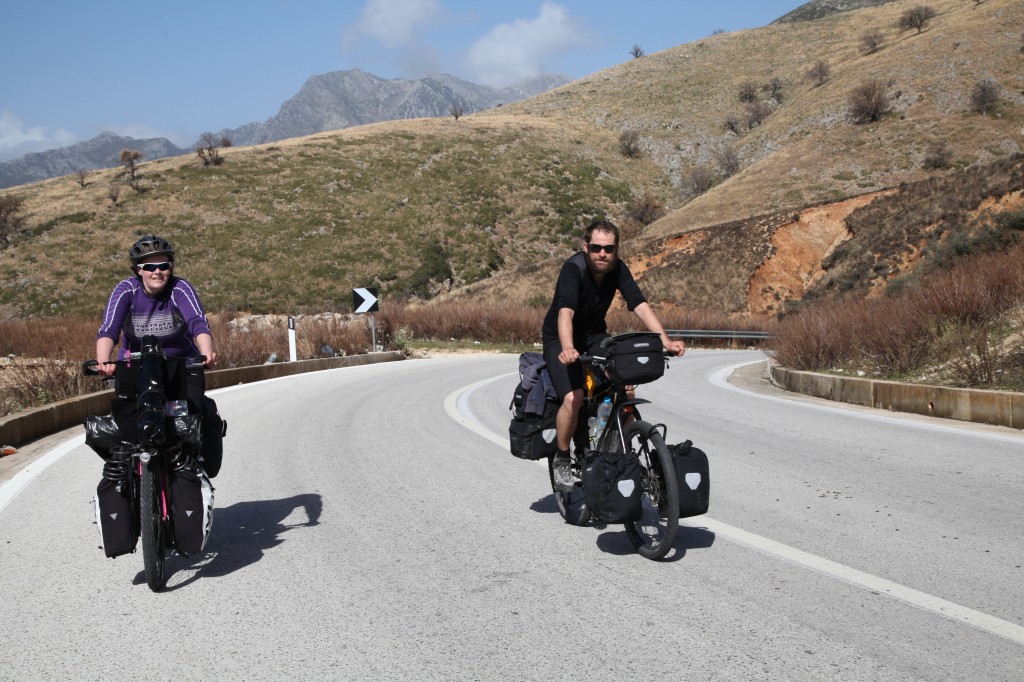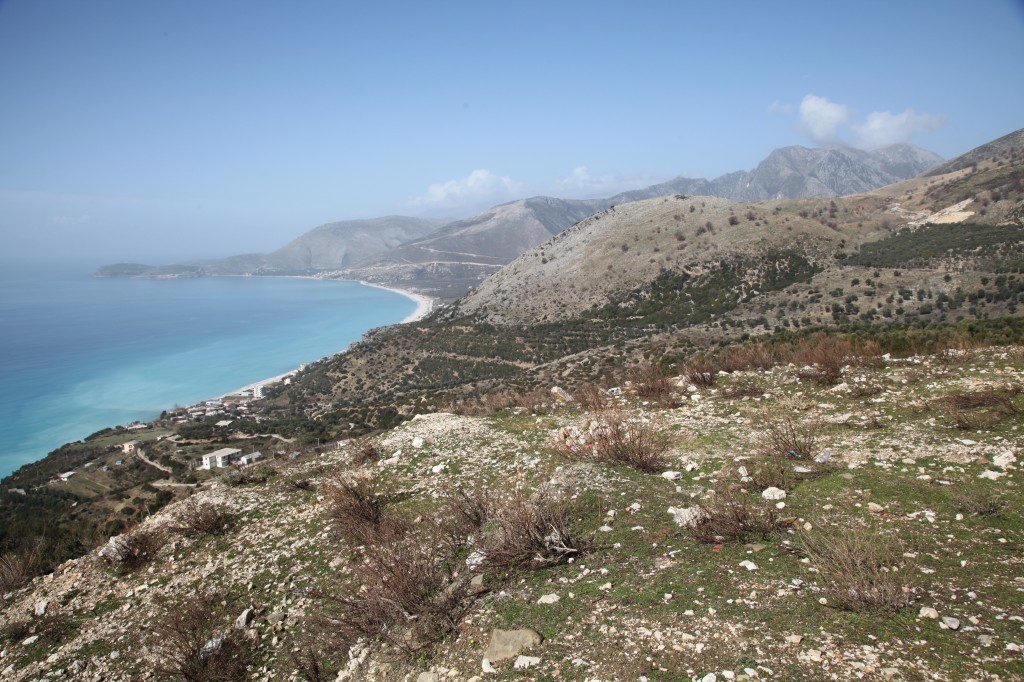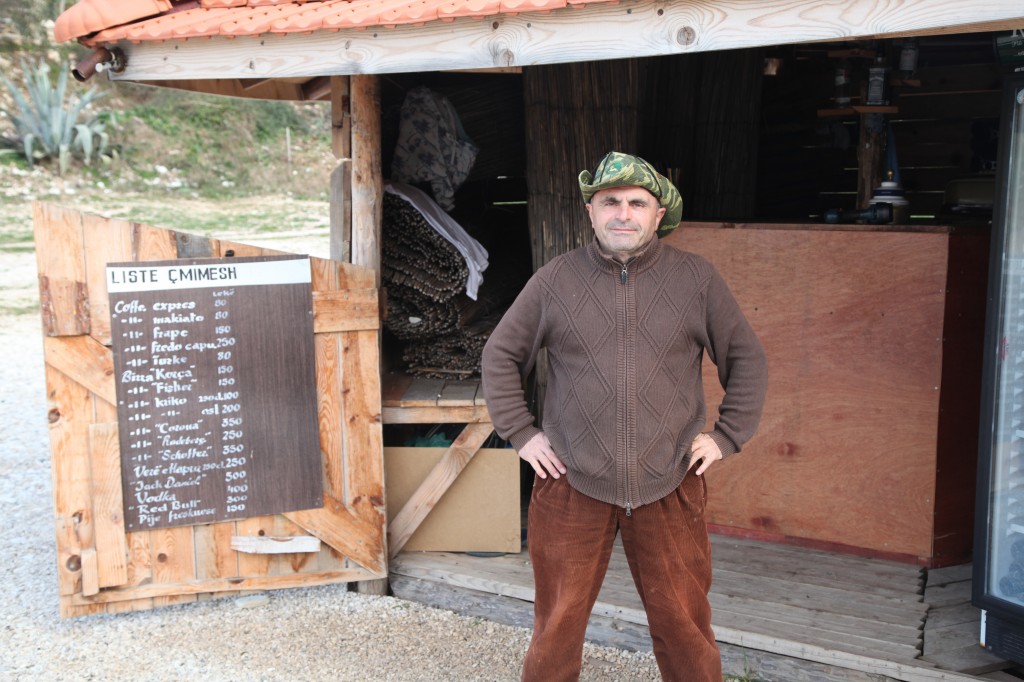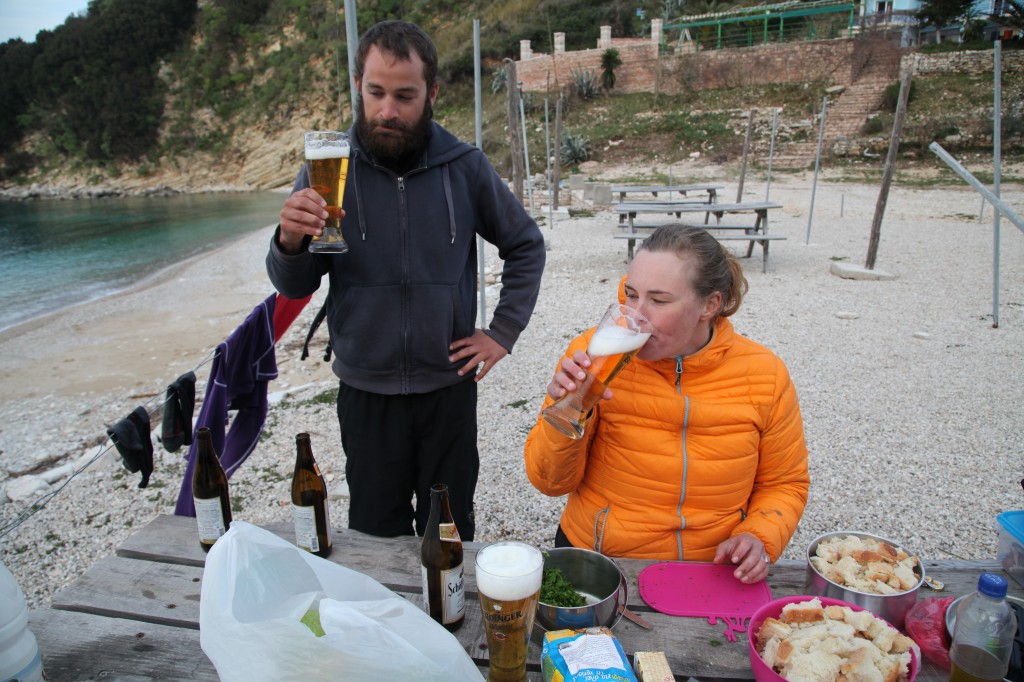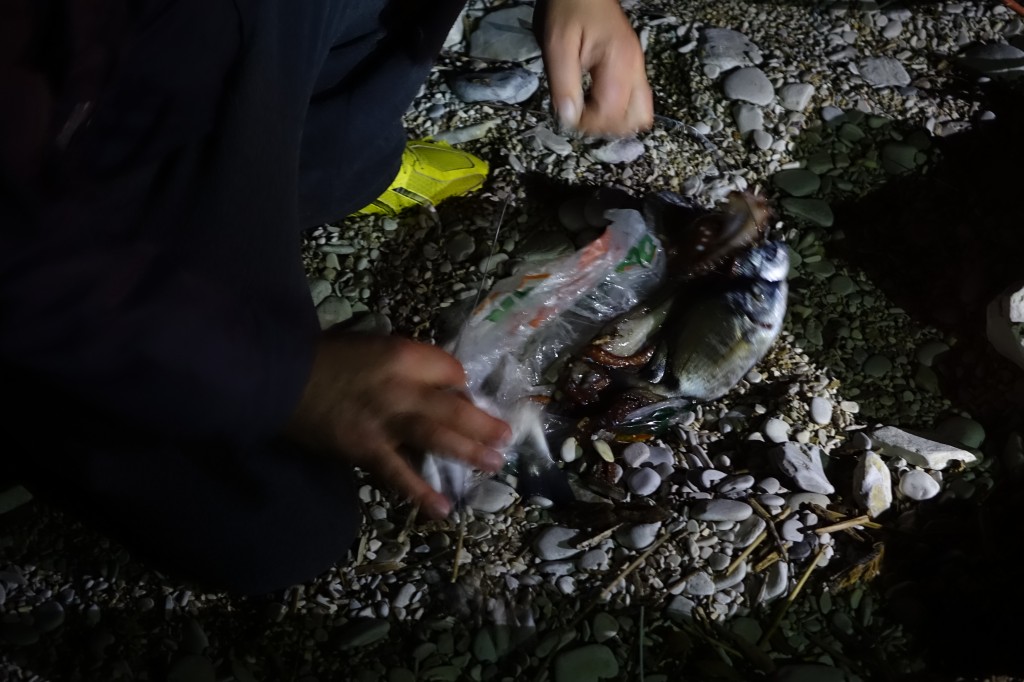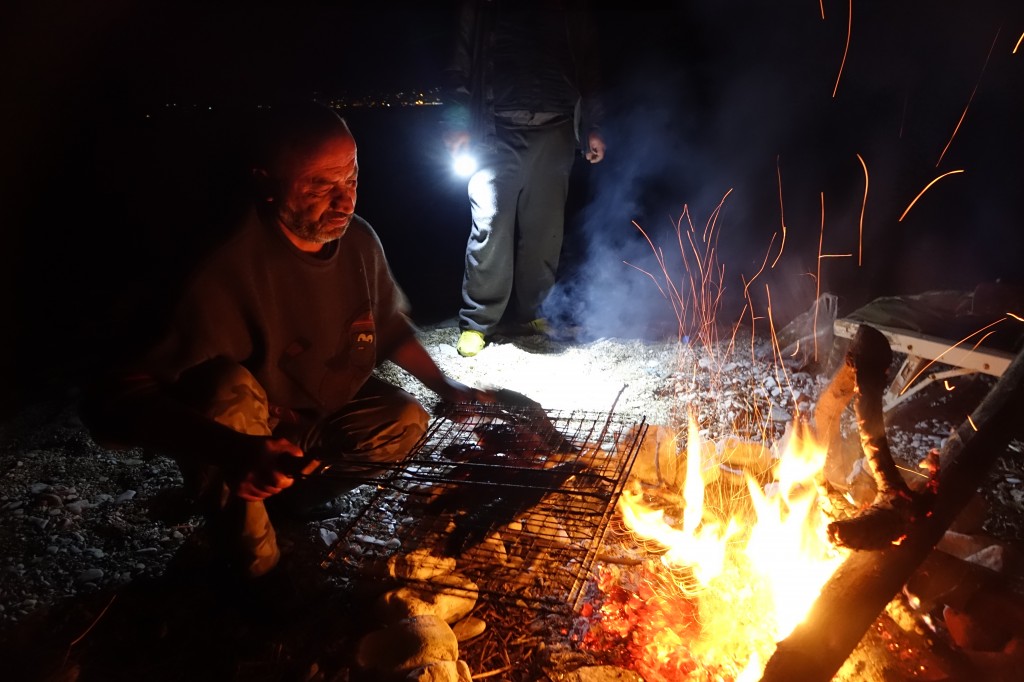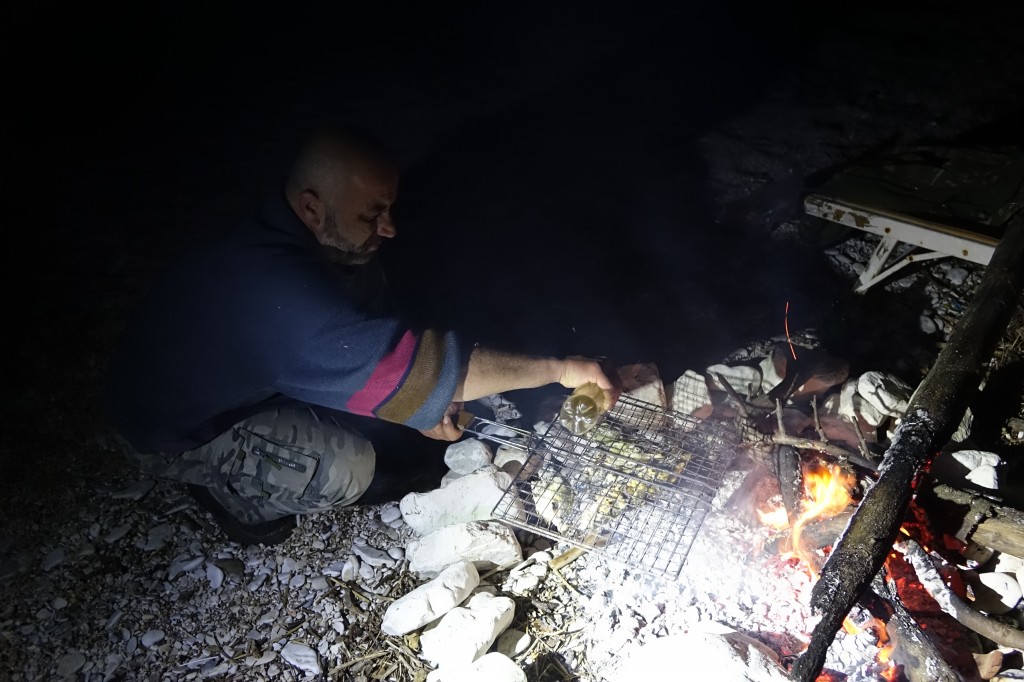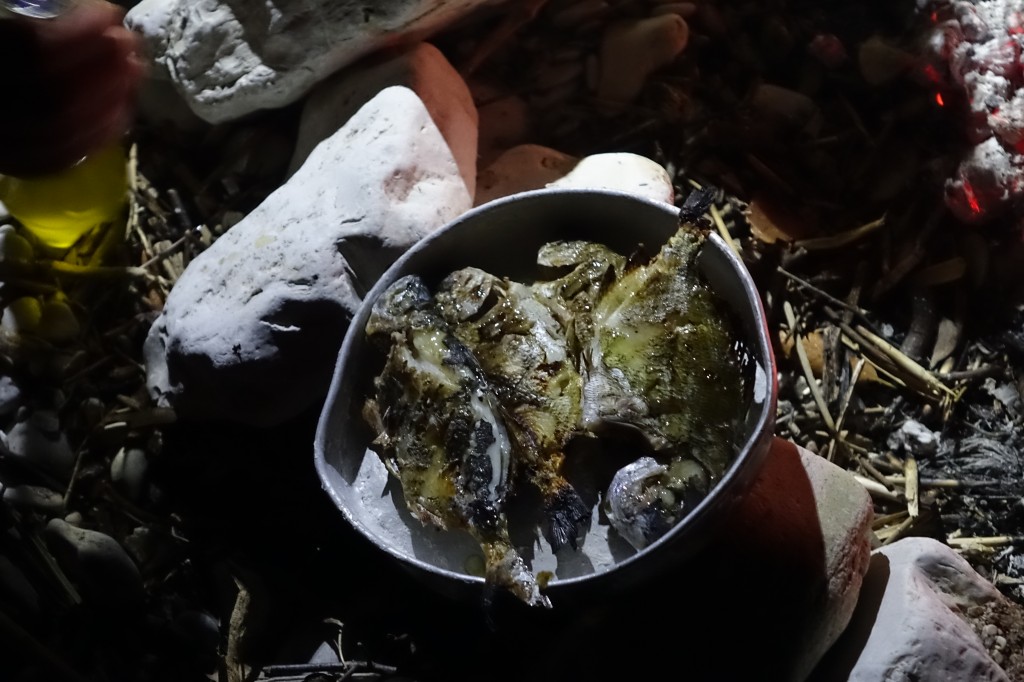 We were cycling through the rain towards Greece. Finally! The roads got smaller, the cars less, and the landscape more beautiful. Just at the border, the sun showed up, and in the green hills with all those horses, I felt like I was already in Mongolia 🙂
My start in Greece was not that good. I don't know why, but my stomach did not want to catch up with my plans… and so it came the day, that I really did not feel good while cycling. As soon as my tent was standing that evening, I jumped inside and nestled down in my sleeping bag. Sorry Angi and Luca. No dinner for me, but throwing up at midnight. What a wonderful night 🙁
The next morning Luca left us. He made this desicion already the day before, not because of my illness hopefully! Luca wanted to meet friends in Athens, and that's why he had to hurry up. Bye bye, all the best for your travels! We'll meet on the road again, I'm sure!
Angela and I cycled on slowly. I was still weak, could not eat my usual portions, and so was not able to get my energy back that fast. What happened? Some crazy funny drunken Greek invited us for a cup of tea and a glass of ouzo right next to the road!
Some rainy time followed, but fortunately it was not that cold anymore. The road was ours, almost no cars, and a magnificent view over the turquise coast and all the islands on our right hand side. Plenty of goats, porks and sheep completed the idyll.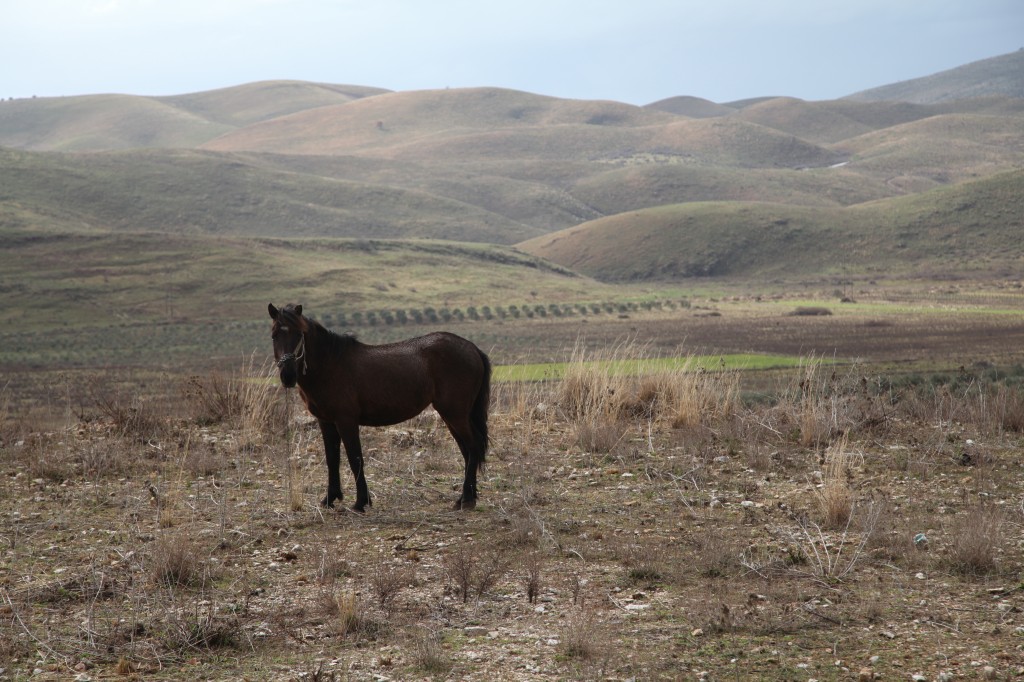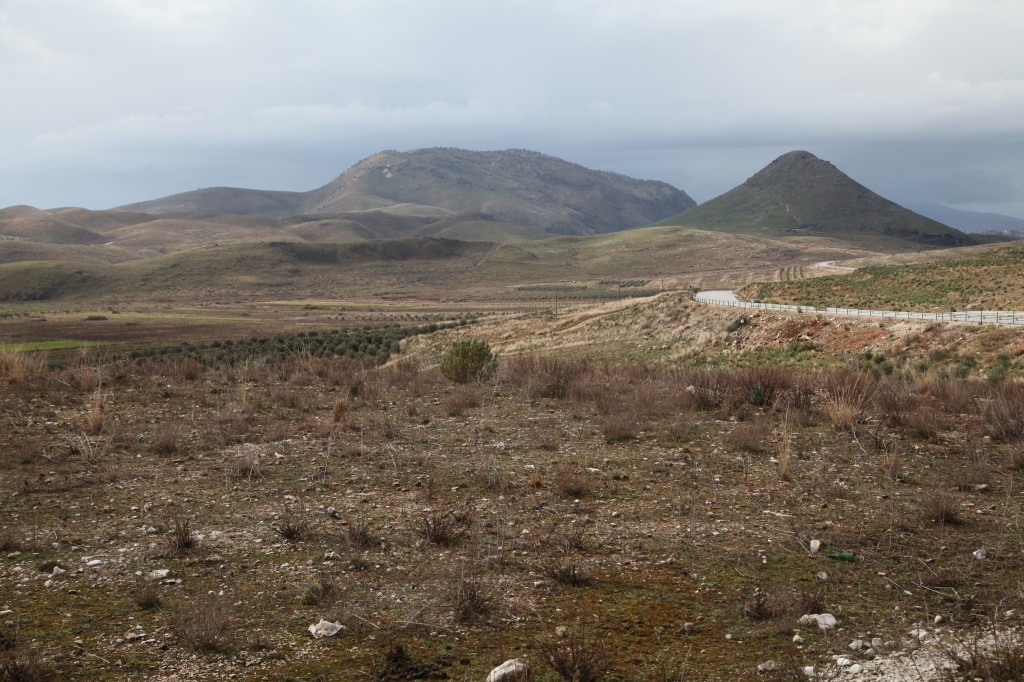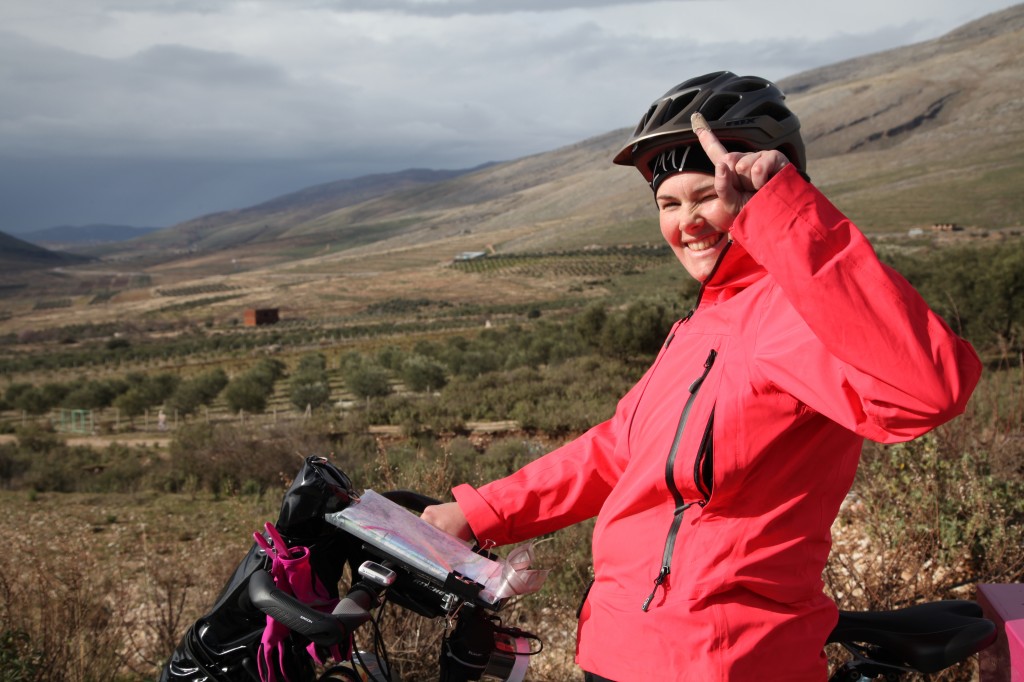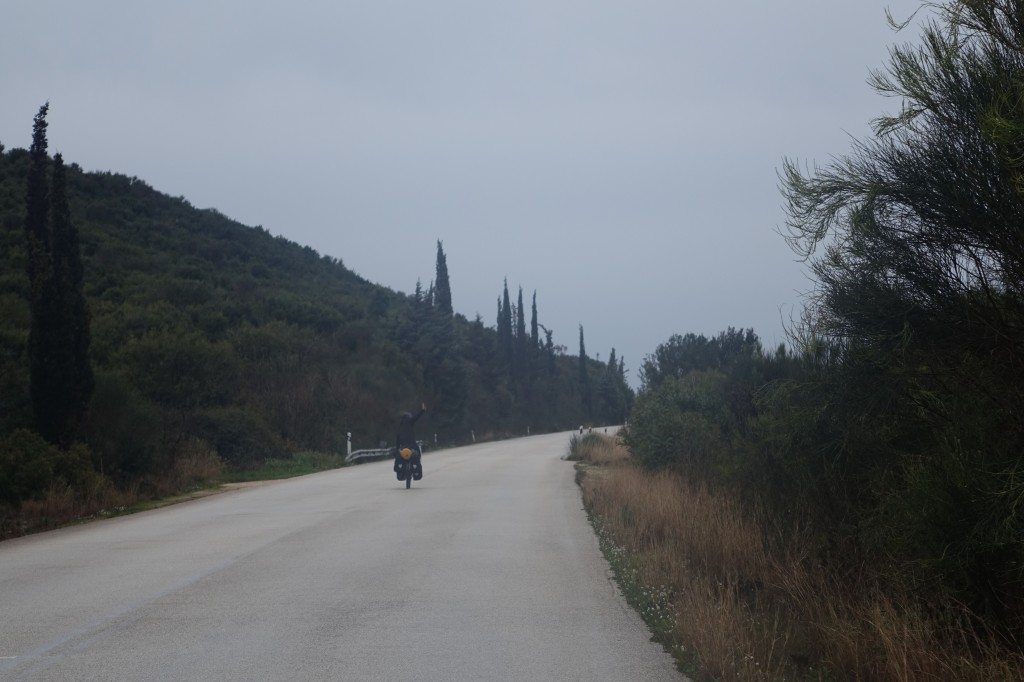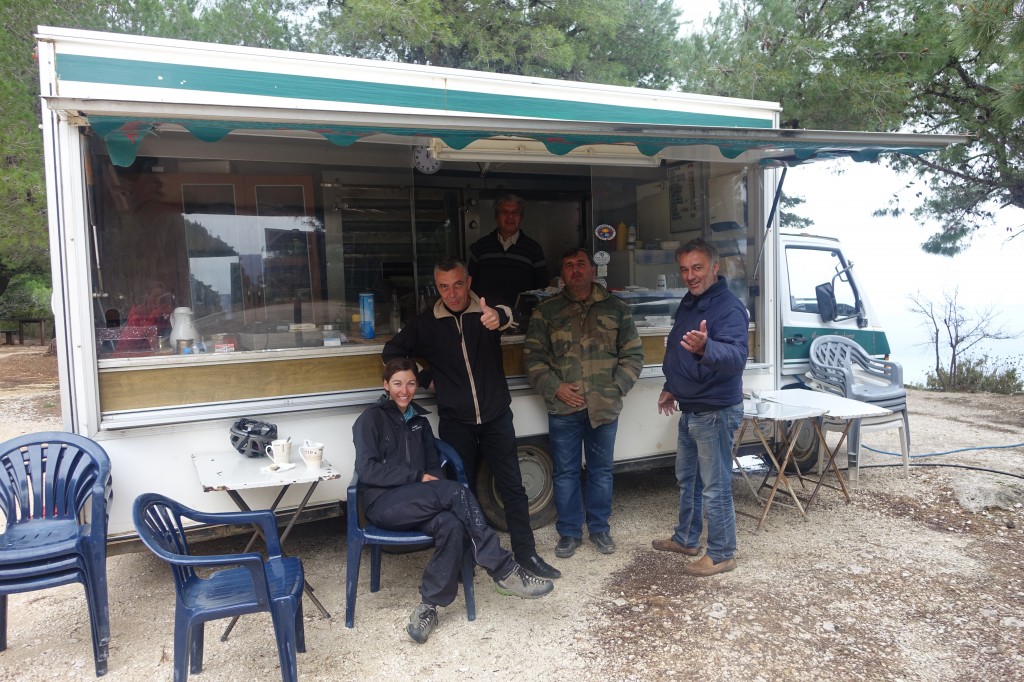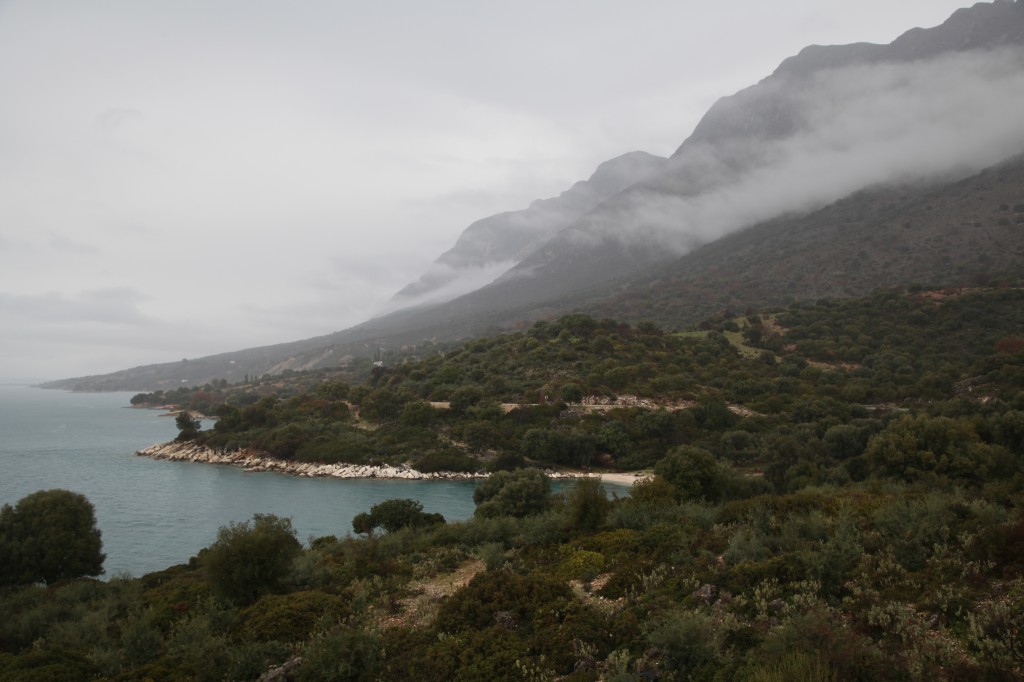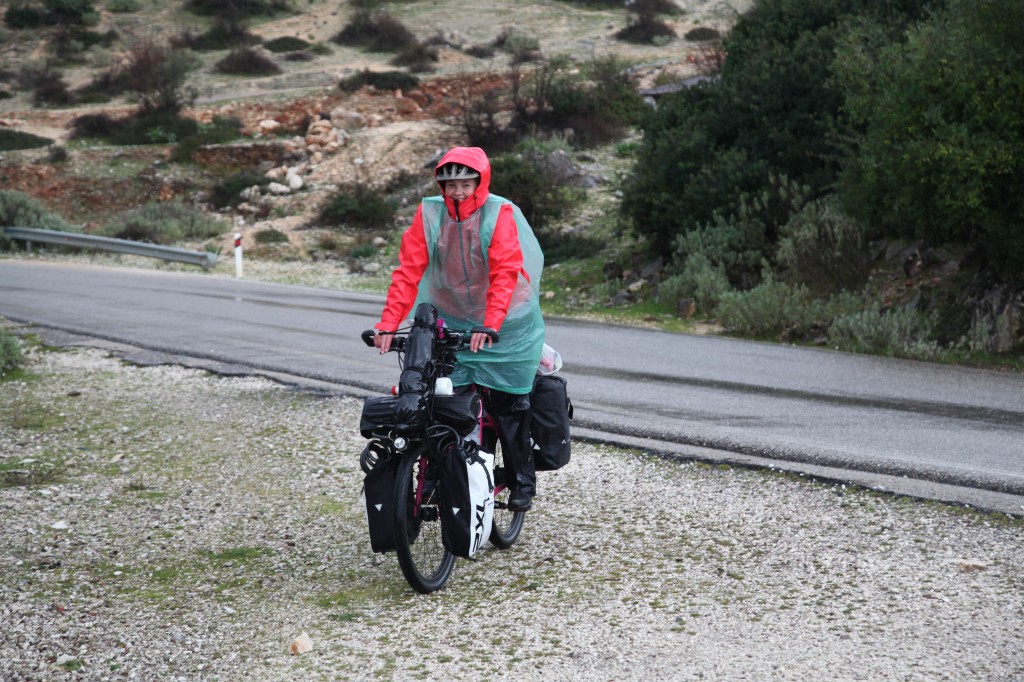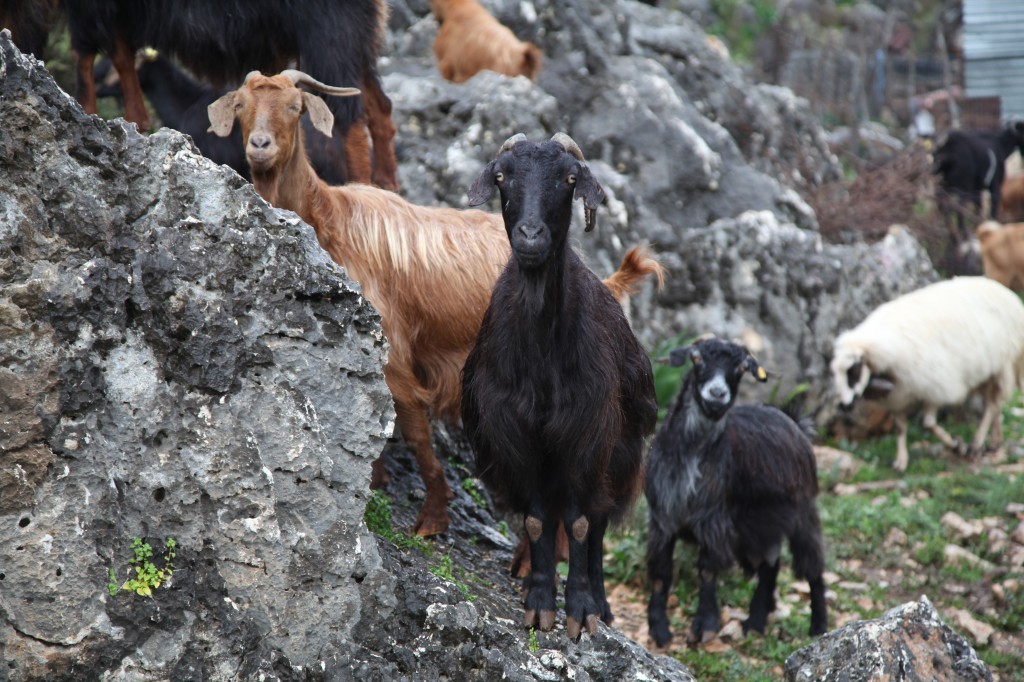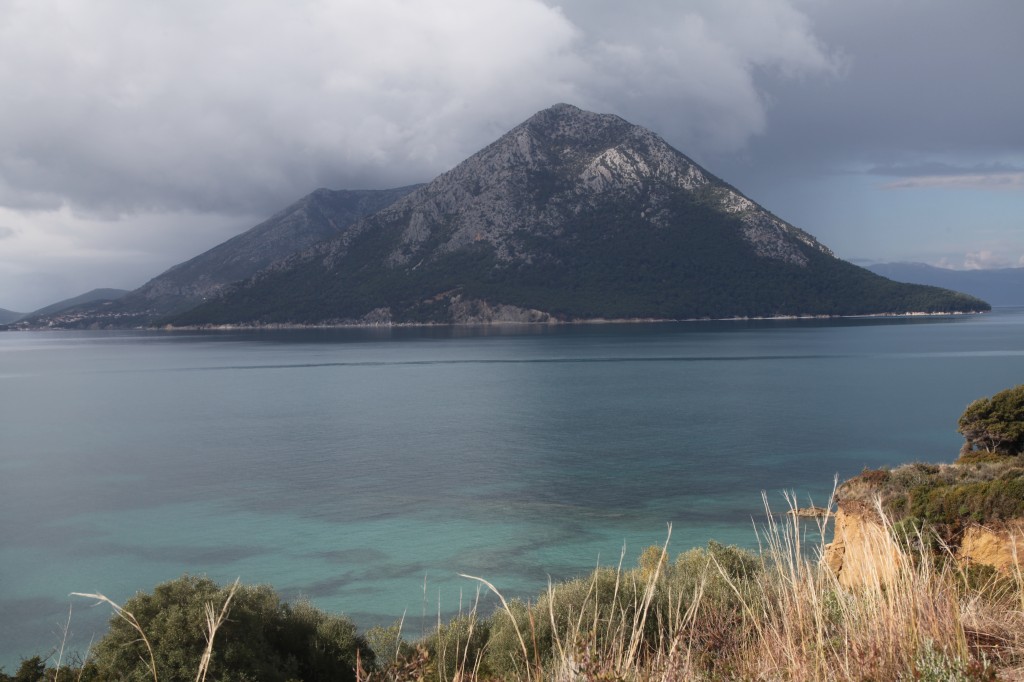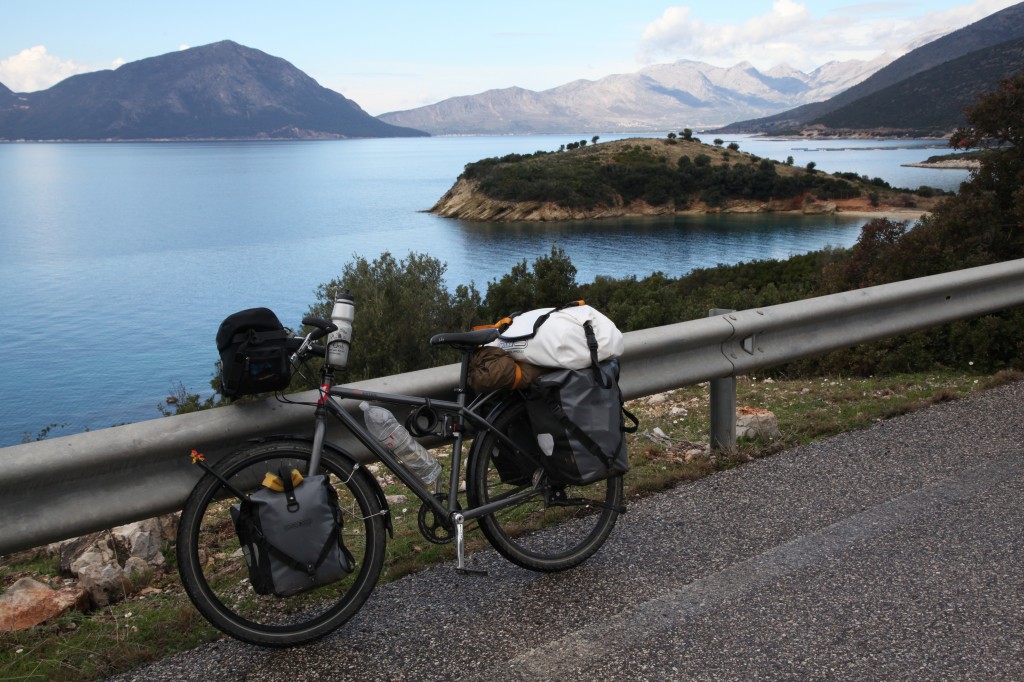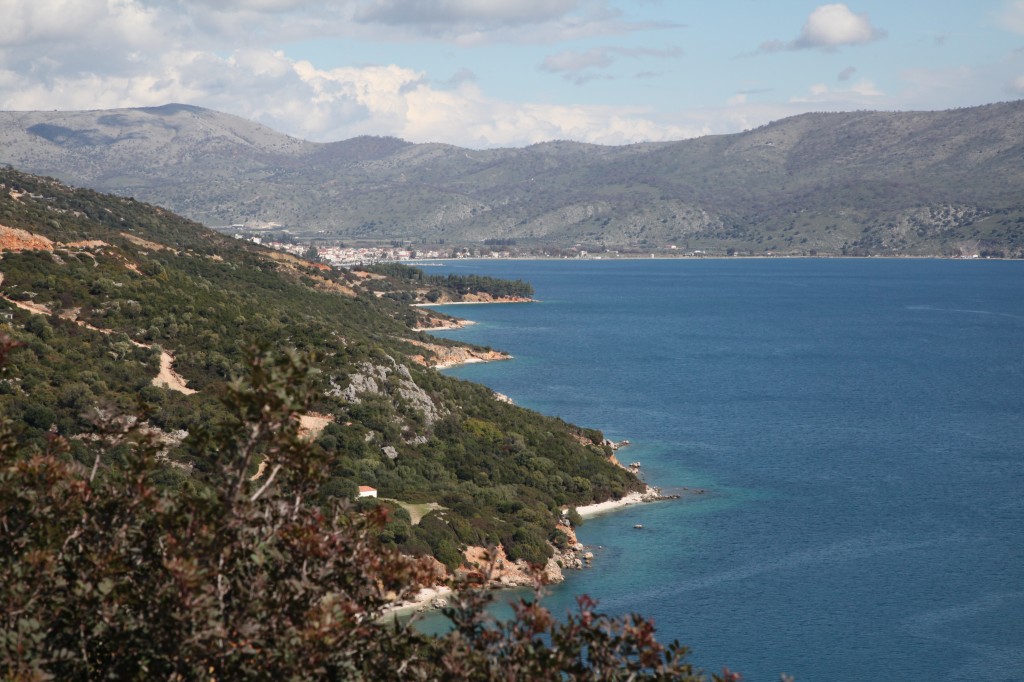 Those of you who followed Angela on holario.de know about our adventures… So I hope I don't have to explicate too detailed. Story number one: The bridge.
There is a recently built bridge from the main part of Greece to Patras. Angela was so fascinated about it, that we had to have a closer look. We rolled on the pedestrian lane to the other side – and on the route over there I decided, that I wanted to continue my trip to Athens over there. Sometimes you have to listen to your heart… It was just one moment, and I took this decision. Unfortunately there was no way to roll off on the other side of the bridge, just a staircase. So back to the other side, to have a last evening together.
I planned to take the ferry the other day instead of crossing the bridge for the third time. Long story, but I just have to say: Since there is the bridge, there is no ferry anymore. Well, sh…!
Story number two: Police!
For me it was already the second time, that the police woke me up at night. So it was not that scary for me… 🙂 Didn't tell you about the first police control before, cause I did not want to shock my parents already in the first week 🙂 [Excuse me mom and dad!] You might have read the whole story on Angelas blog…
Finally, we had several "last evenings" together. The last days took ups uphill to famous Delfi. A town consisting of two one-way-roads with hotels, souvenir-shops, cafes and overpriced minimarkets on both sides; and a bunch of old stones on one end of the town… Not really my favourite place to hang out. After a frappe on the "rooftop of delfi" we found a nice and hidden camping spot with wonderful view down to the sea and up to Arahova. There had been standing an other tent some time ago, we saw the rain drains in the ground… Maybe Kate and Toby from NZ? 🙂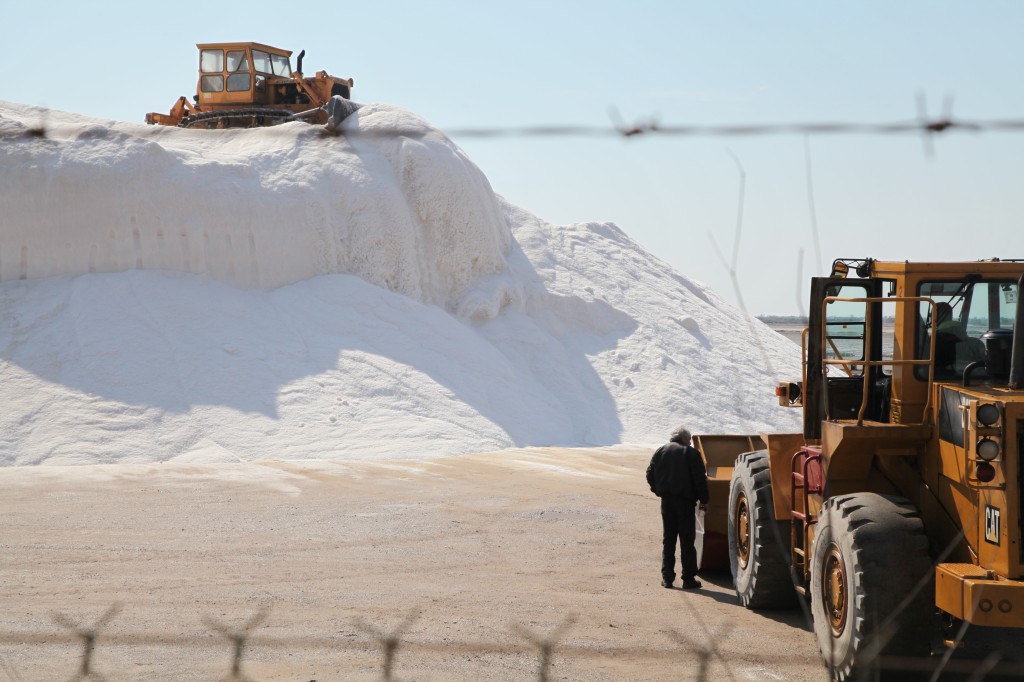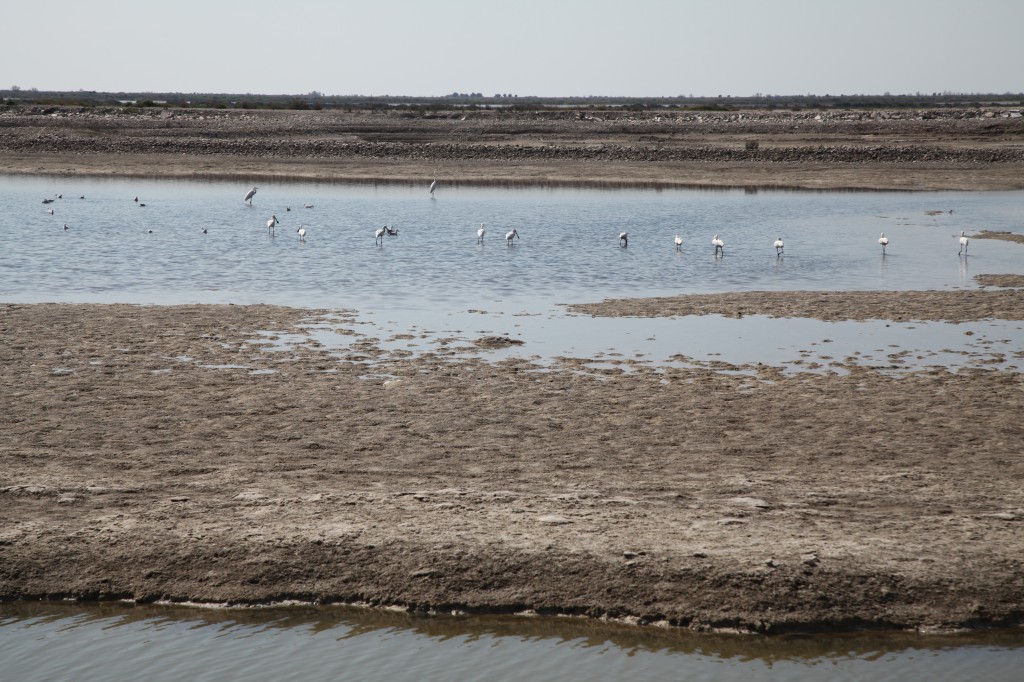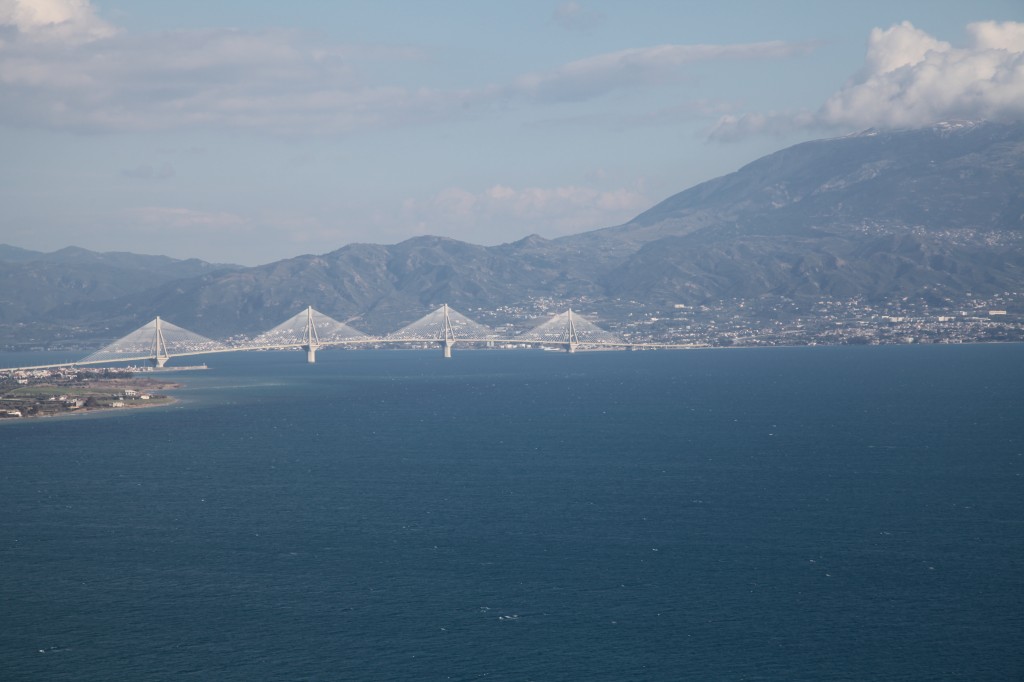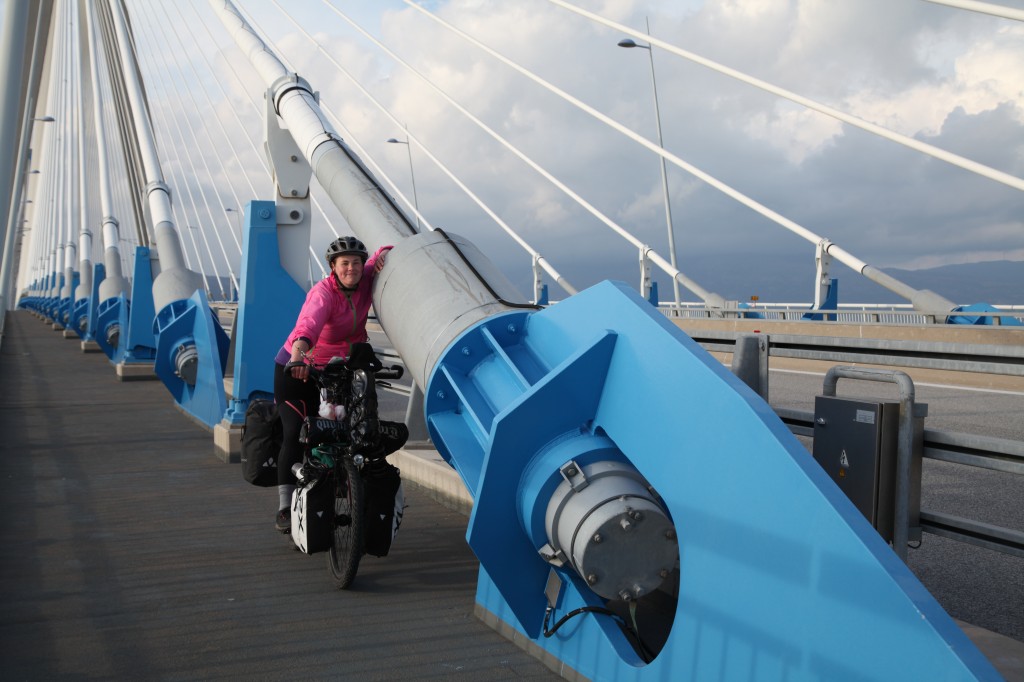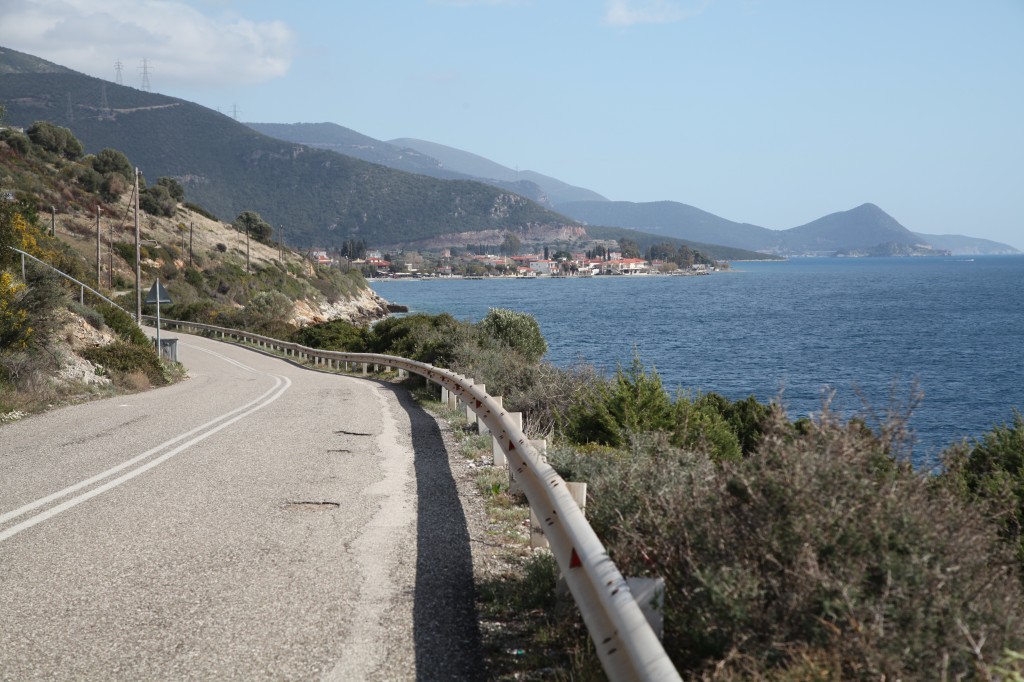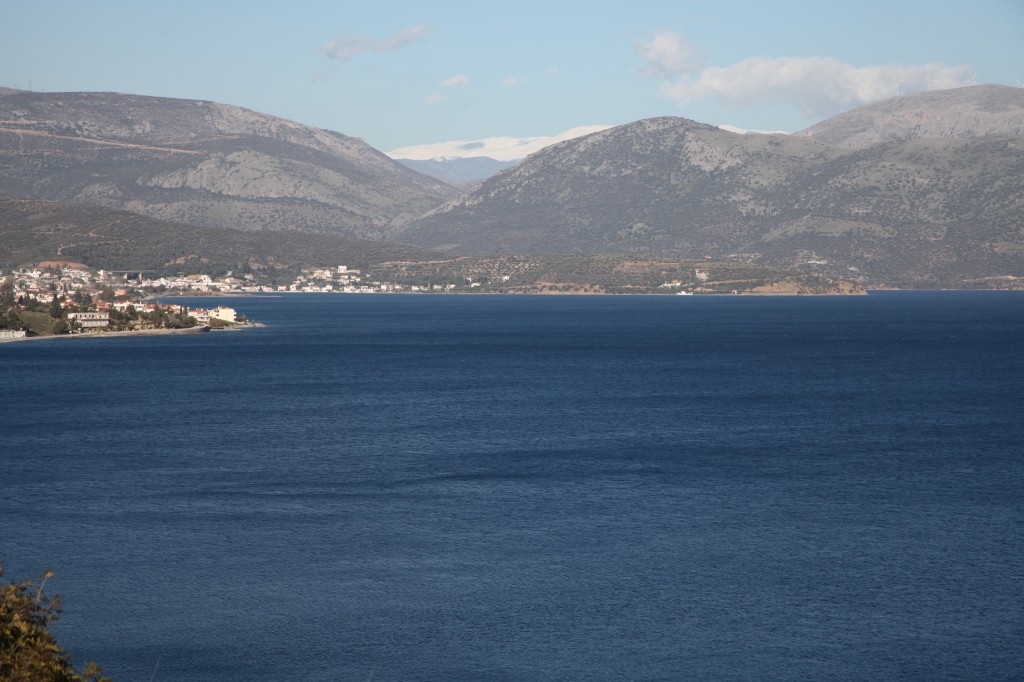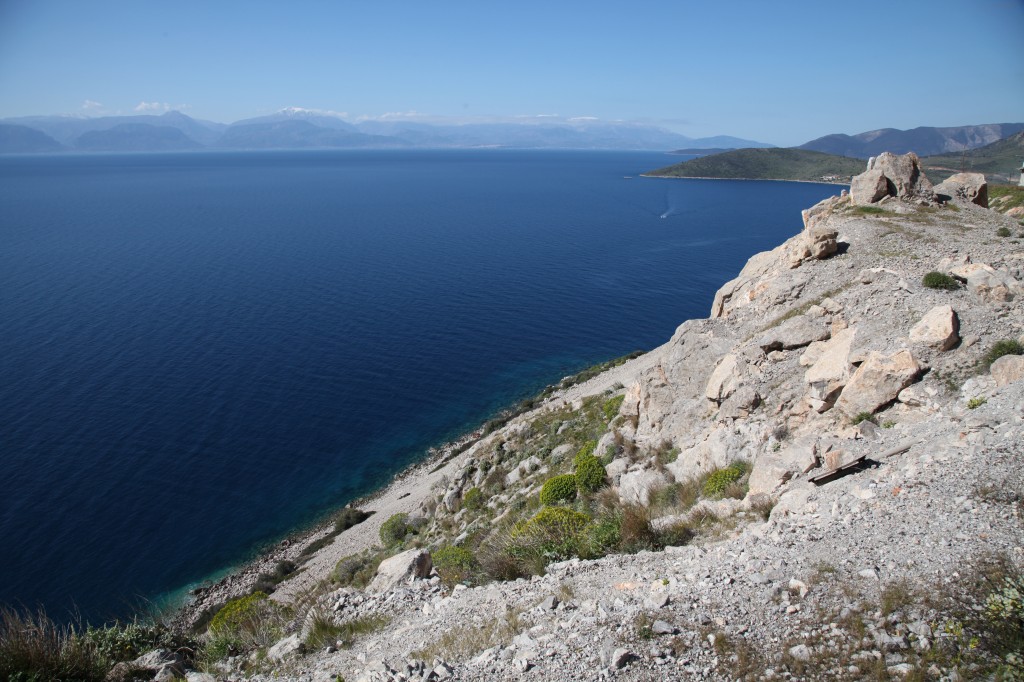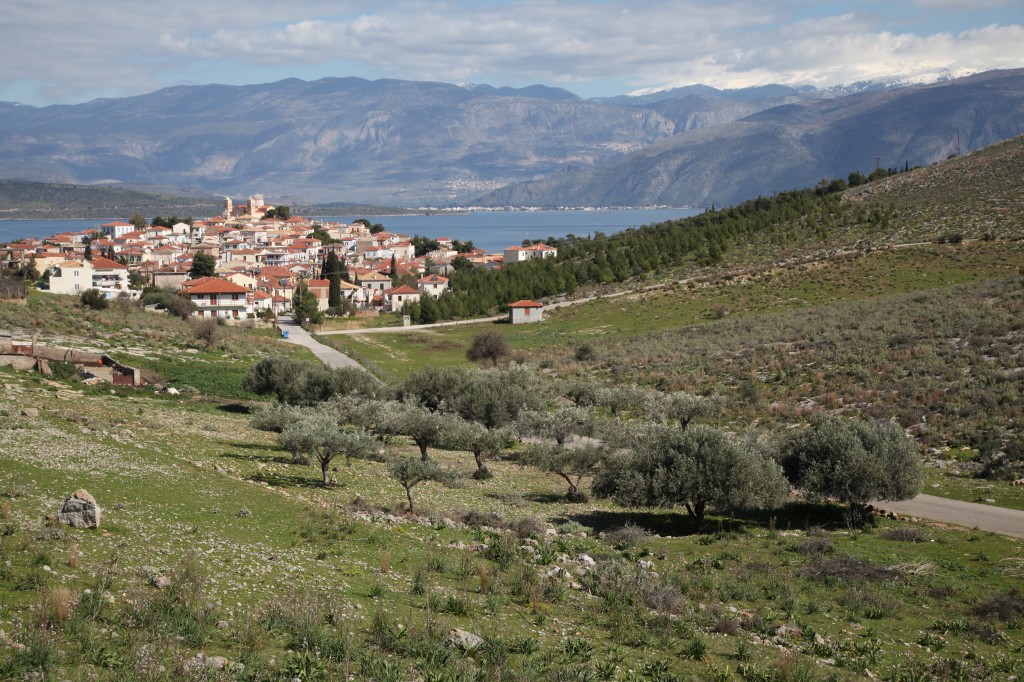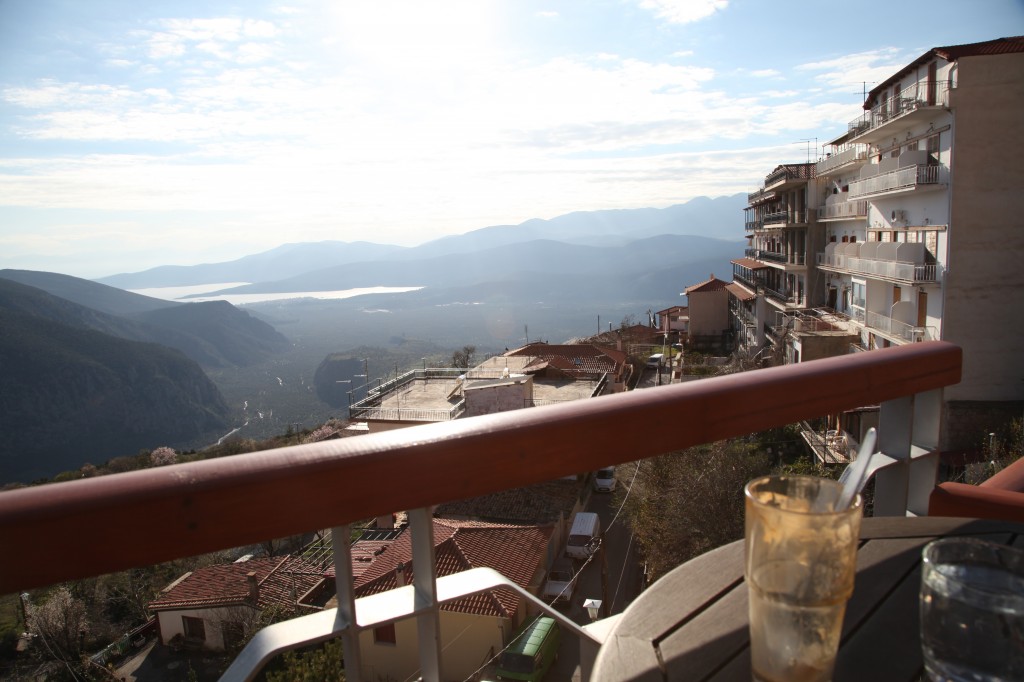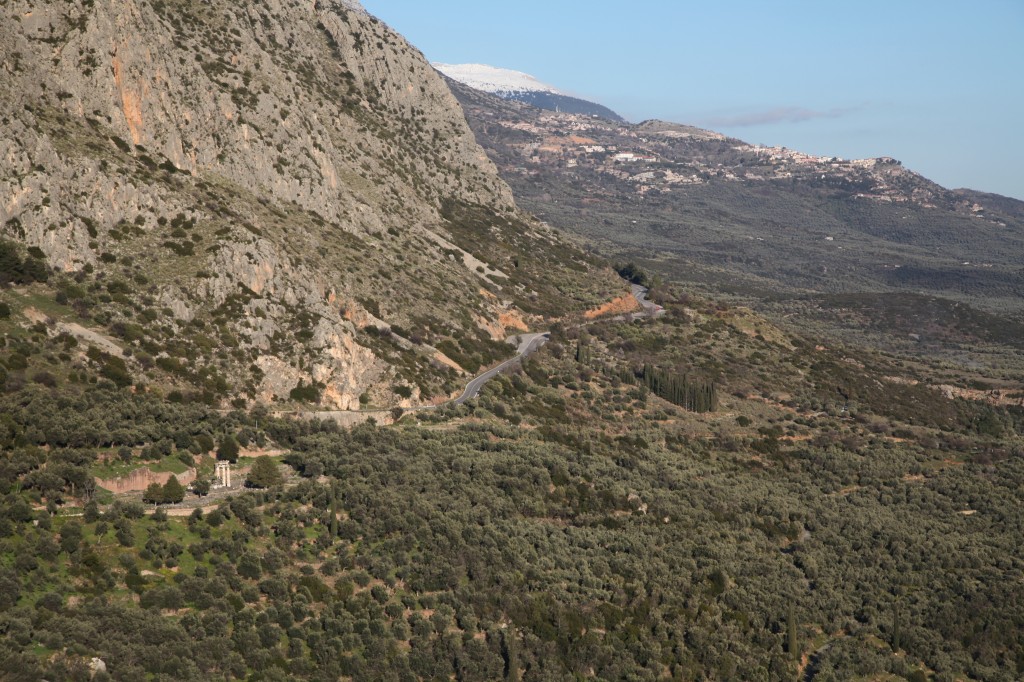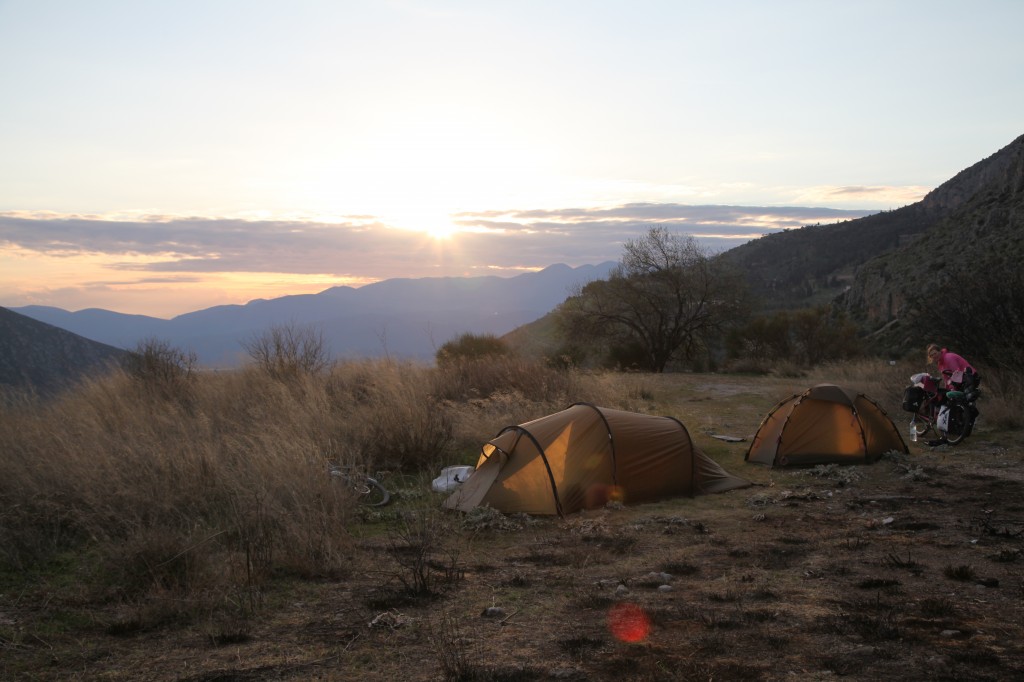 In Arahova it was time to say goodbye. Angela stayed one night in this really nice and cool place close to the Parnassu Ski Resort, to cycle northwards the other day to direction Thessaloniki. I guess, if I wouldn't had been in such a hurry, I'd have stayed there as well… But: I went along towards Athens.
I got bad weather once again, but got a lot of great hospitality once again: A place to sleep in a caravan with my personal guard dog in the front! Nothing could stop me now, and so I arrived one day before my birthday in Athens. Perfect timing, I could take a shower and wash all my clothes right before my dad arrived at the hotel. Yes, my dad! He surprised me, and flew spontaneousely to Athens over the weekend!! SOOOO COOL!!!
We have a good time now, sitting on the rooftop drinking beer 🙂 And yesterday we spent a superduper birthday! Thanks!! 🙂
Tomorrow I'll move on already. The ferry is booked, Turkey here I come!