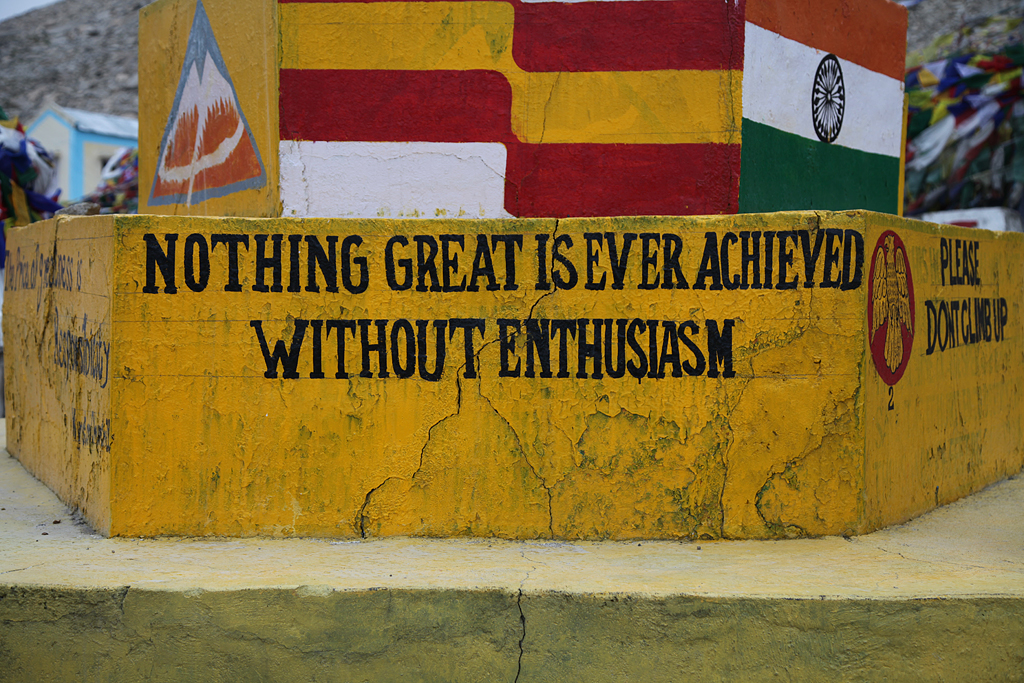 I just returned from a ride to the actual world's highest motorable* pass**, which is open to individually traveling foreigners*** with a permit; Chang La, 5360 m. I am proud of what I am physically and mentally able to do. And I feel happy about this great achievement, and super powerful.
But at the same time, I feel tired. Tired of cycling, maybe also a bit of traveling. New plans are developing, and most of them are pointing westwards – probably it's time to turn around soon. For now, I'm going to take a few weeks rest without cycle touring to figure out the details of my next steps…
Meanwhile I let you wondering about the details, updates will follow whenever I feel ready to tell!
___________
* Motorable: A road where an average skilled driver can take an SUV car having high ground clearance (4×2 or 4×4) irrespective of the fact whether the road is metaled / tarred or unpaved / dirt track as long as such a vehicle can be driven and maintain decent connectivity. Source: devilonwheels.
** There is a higher motorable road in Bolivia that is not a pass, leading to an abandoned mine.
*** There are many higher motorable passes (about seven), but usually no permits are given to foreigners.