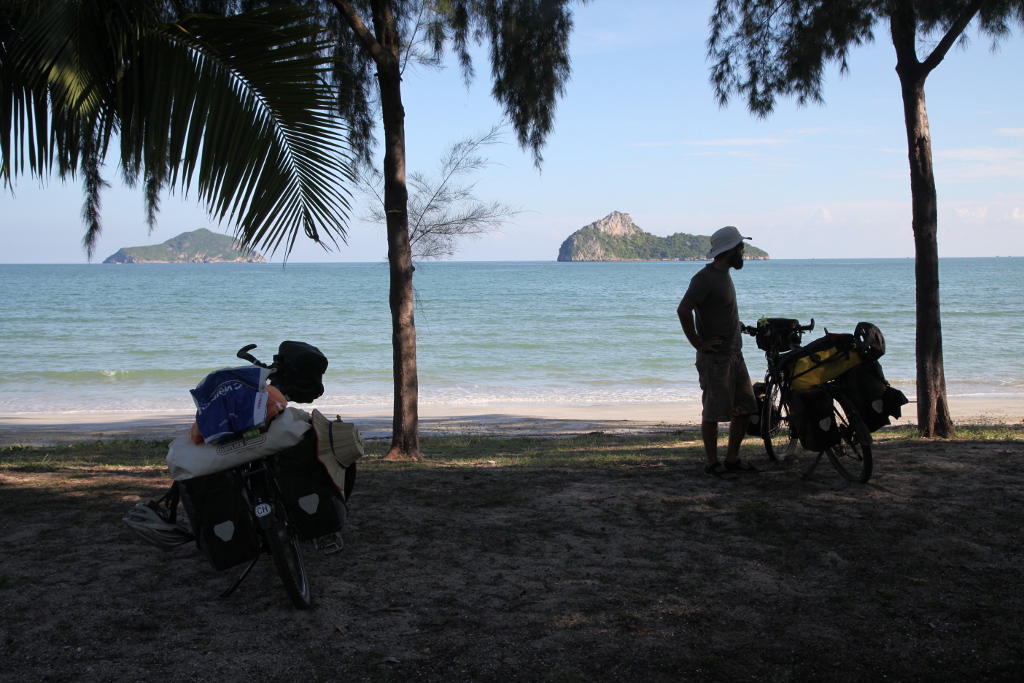 Although a lot of travelers rave about southeast Asia, I did not enjoy the time a lot. I was always told, that Thailand was very cheap ("you can have a bungalow at the beach for three dollars!") – which I definitely do not agree with. Yes, it is cheap compared to Europe. But it ain't as cheap as people told me. And because of the heat and humidity, and because there are people everywhere, I never camped. So I had to pay for a guesthouse/motel every night. Not three dollars, it was more about ten dollars, and wasn't a bungalow at a beach…
But the prices were not the only thing that bothered me. It's more the feeling I had so far in southeast Asia. Not camping, not cycling a lot, and staying in guesthouses, eating in restaurants/at markets everytime, this made me feel like a typical tourist. And the locals also treated me like a tourist, I miss the hospitality and the chats that made me feel welcome. I just didn't feel comfortable traveling like that, it didn't feel like in central Asia or Europe…
Coming from Cambodia, we felt very welcomed in Thailand. People between the border and Bangkok had been friendly and polite, and we could see that Thailand has a much higher level of living. The border crossing was the most chaotic one I've ever seen. Between the two customs, it looked like on a bazar, hundreds of people walking in every direction with pushcarts full of food and other goods to sell. Traffic changed from driving on the right to the left, without any sign or rule. So we kinda followed the cars, but were quite confused about the chaos…
The roads in Thailand were very good. We followed just the main road to Bangkok, which was more like a highway. Which was good for us, so we had a big shoulder to cycle on. Because in Thailand there were much more cars than in Cambodia, and less motorbikes. To find guesthouses was not as easy as it used to be in Cambodia. The Thai alphabet looks like some curls and loops – no chance to understand or read… So every sign that had the wifi-logo and 24h written on it, pointed the way to a motel. They were on a much better standard than guesthouses in Cambodia, but also more pricey…
Cycling into Bangkok was nothing special. Just some days on the highway. And the last sixty kilometers, we cycled on a highway just below the tollway and the skytrain, typical scene for Bangkok. The city itself is big, a metropole. We decided to stay in the touristic Khao-San-area (not in the Khao San road, but nearby) because guesthouses are plenty and cheap over there. We looked around, compared some places and ended up in a quiet and cozy home, the bamboo guesthouse. As we returned in the evening, another bike stood in the hall: Mischa's bicycle! What a super funny coincidence!! The next day Gary arrived, the guy we've met in Nukus, Uzbekistan the last time! It was cool to see these guys and hear some stories!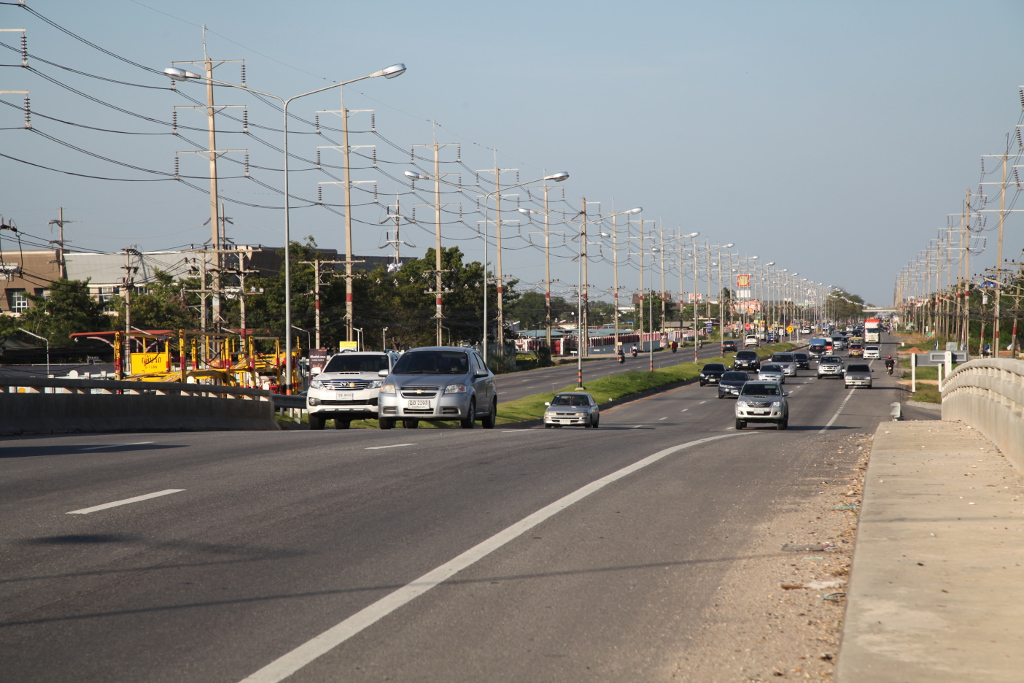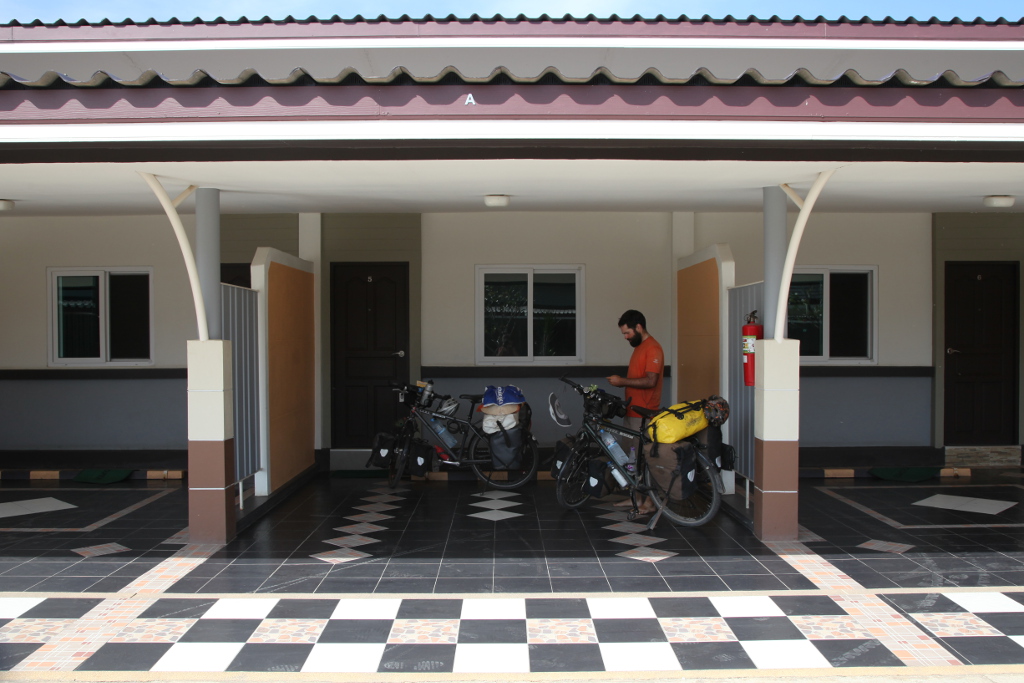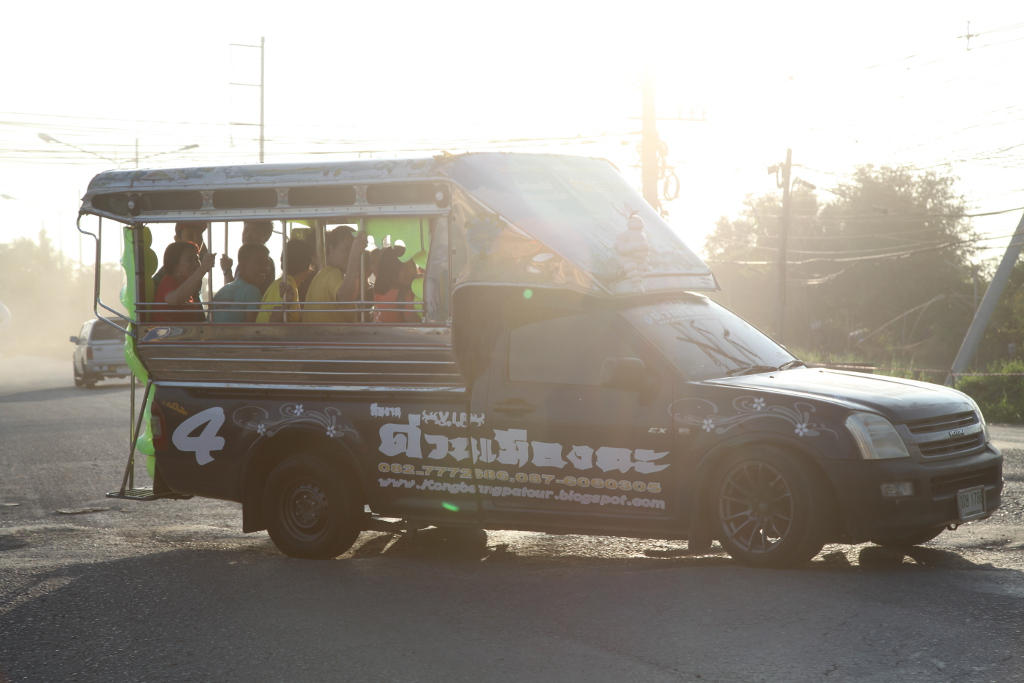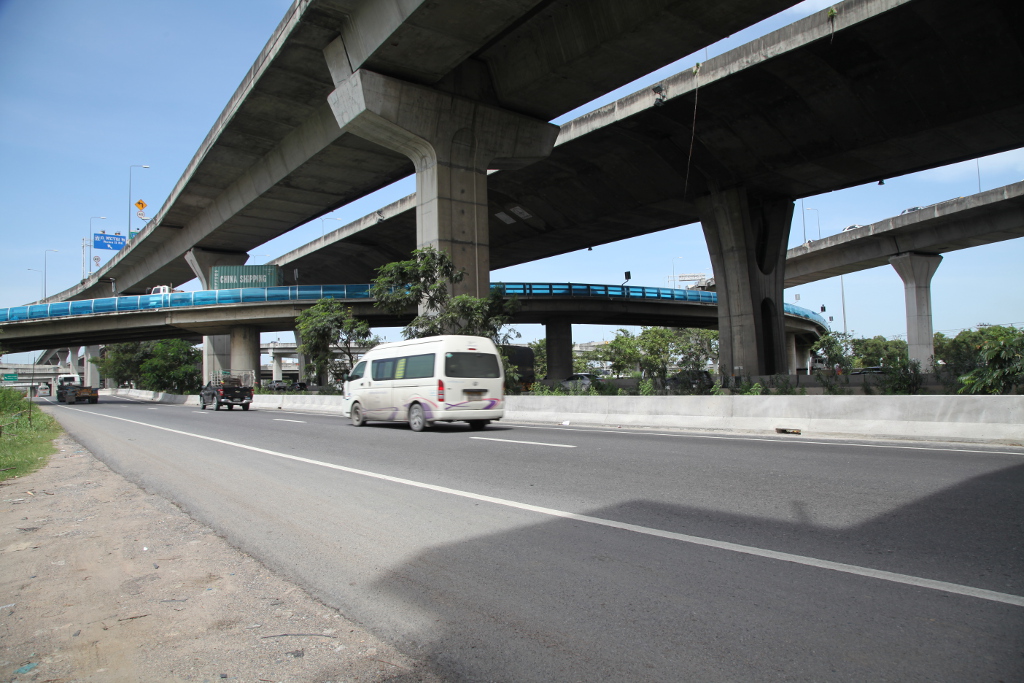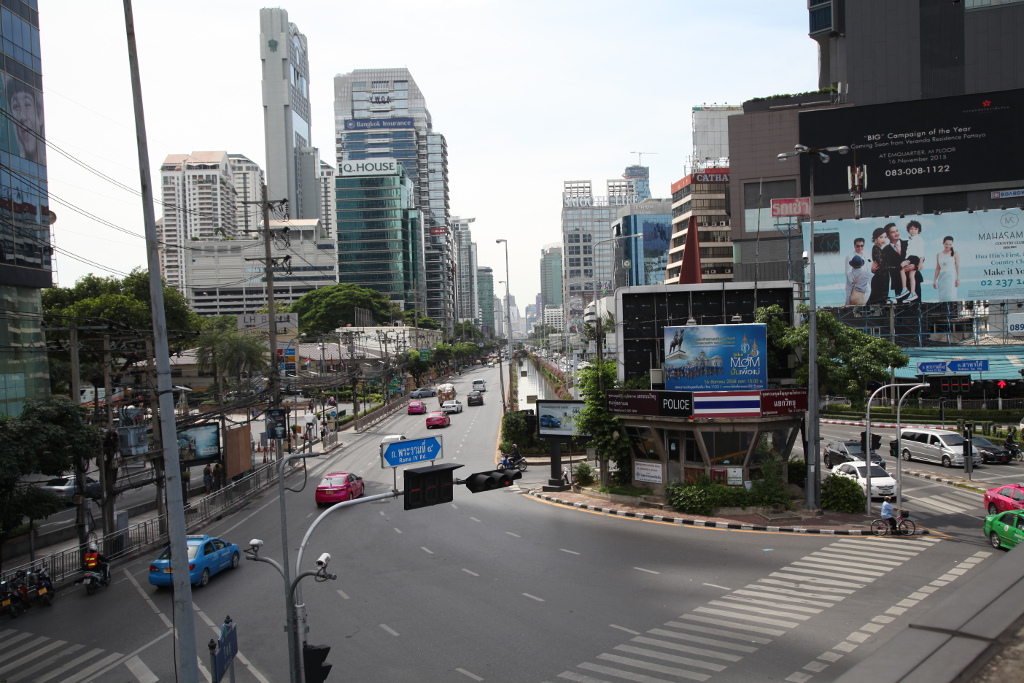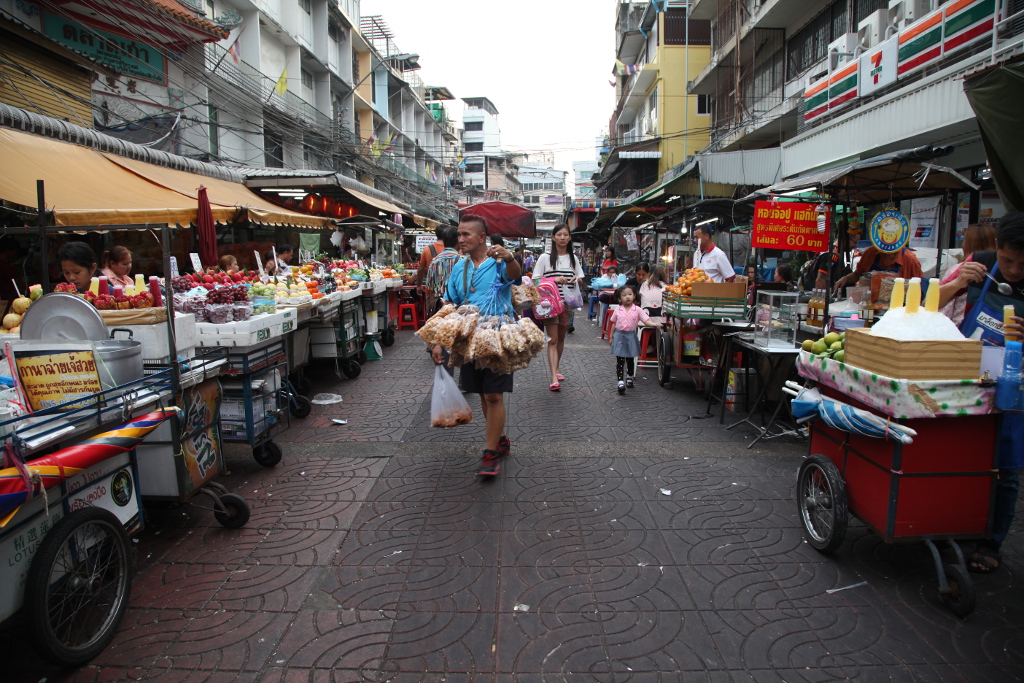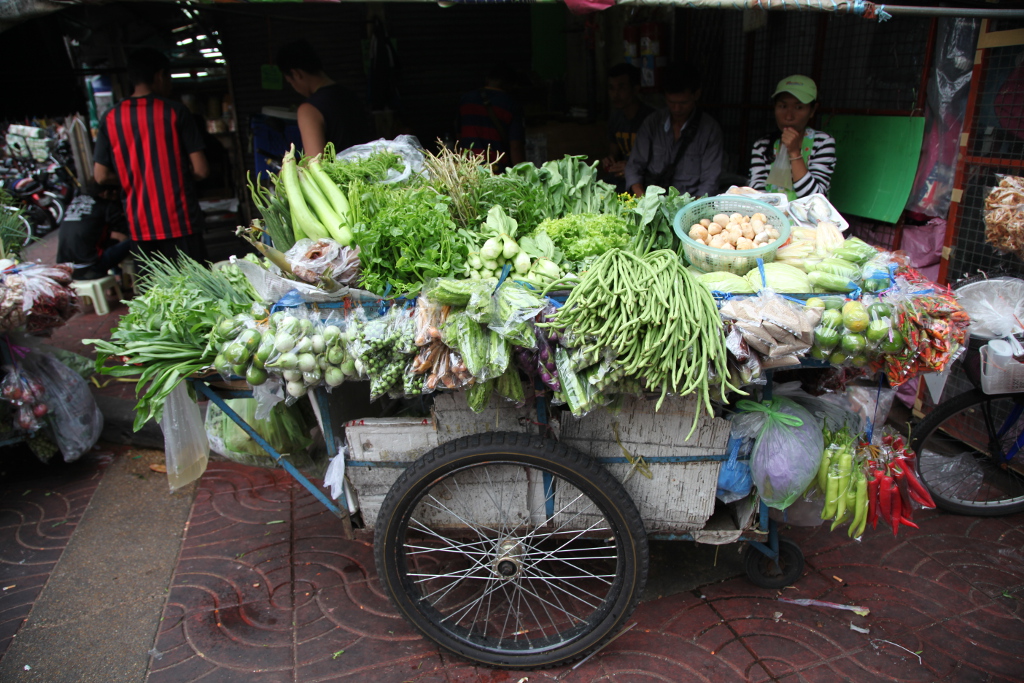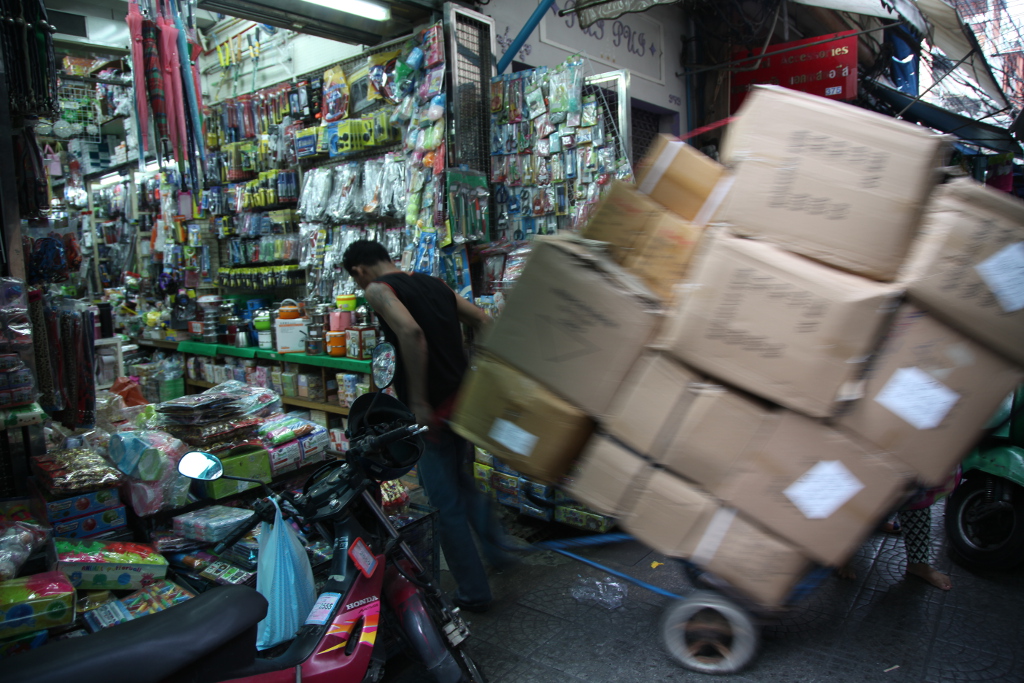 From Bangkok we originally wanted to cycle to Phuket. The timing would have been perfect, we could have done it on time. But sadly, Franci did not feel like cycling. His buttocks hurt a lot, so we decided to rest a few days longer in Bangkok. Instead of cycling we joined a touristic trip… Hum, nothing I would do again, but it was fun though. Two days switching off the brain and just following the guide… We saw a touristic floating market, pet some big cats, visited some waterfalls, had an elephant ride and finally got on an old train with hundreds of other tourists…
When we came back to the capital city, friends from Switzerland arrived. Andrea and Luca joined us in the same guesthouse, but as Luca was sick he went to the hospital pretty much directly. Nothing serious, it was just a food poisoning. We spent some days together, had some beers in Rambuttri street and relaxed.
From Bangkok we traveled south by train. It's pretty easy in Thailand to get on a train with bicycles, they provide cargo coaches for that. We went south to a small town along the east coast. I won't tell you where it was, because we found a paradise. 🙂 No tourist, just a quiet sleepy small town with a temple and a phenomenal beach. Prices were low and at the weekend night market, all the local people gathered there. I felt very good there, like I imagined Thailand to be…
We spent some days there, relaxing at the empty beach, before we took a bus to Phuket. With buses it's a little more difficult to travel (with bicycles), but in the end it was pretty relaxed. The government's buses did not want to take bikes, so we booked with a private bus company. It was more than just fine for us, because when we boarded, we realized that we were the only passengers. We had our private VIP bus, with blankets, water and cookies – like on an airplane – nonstop to Phuket.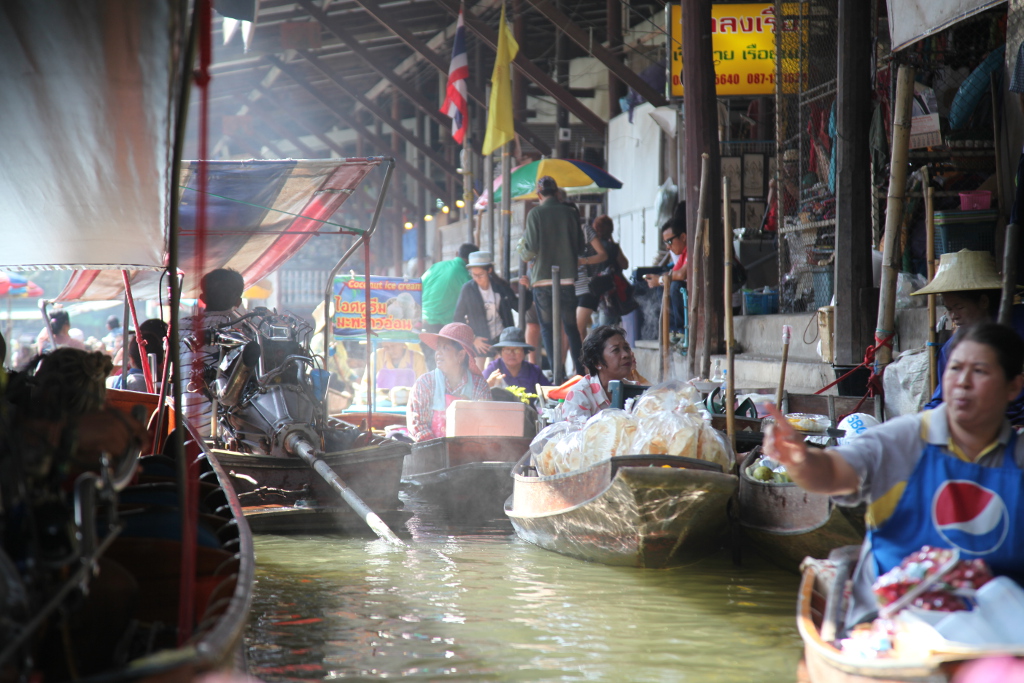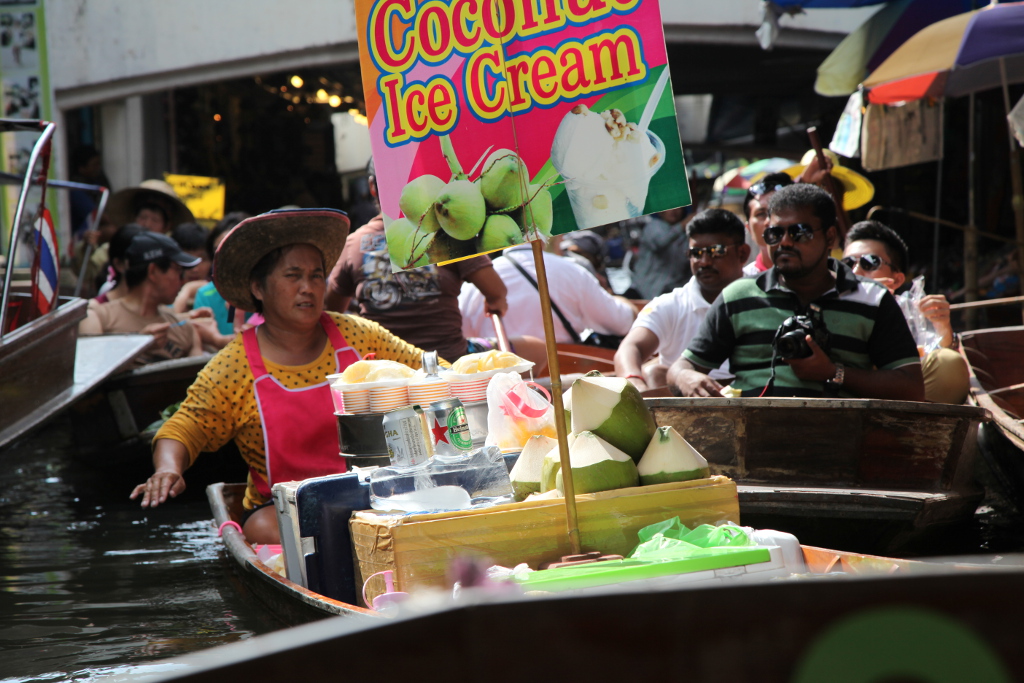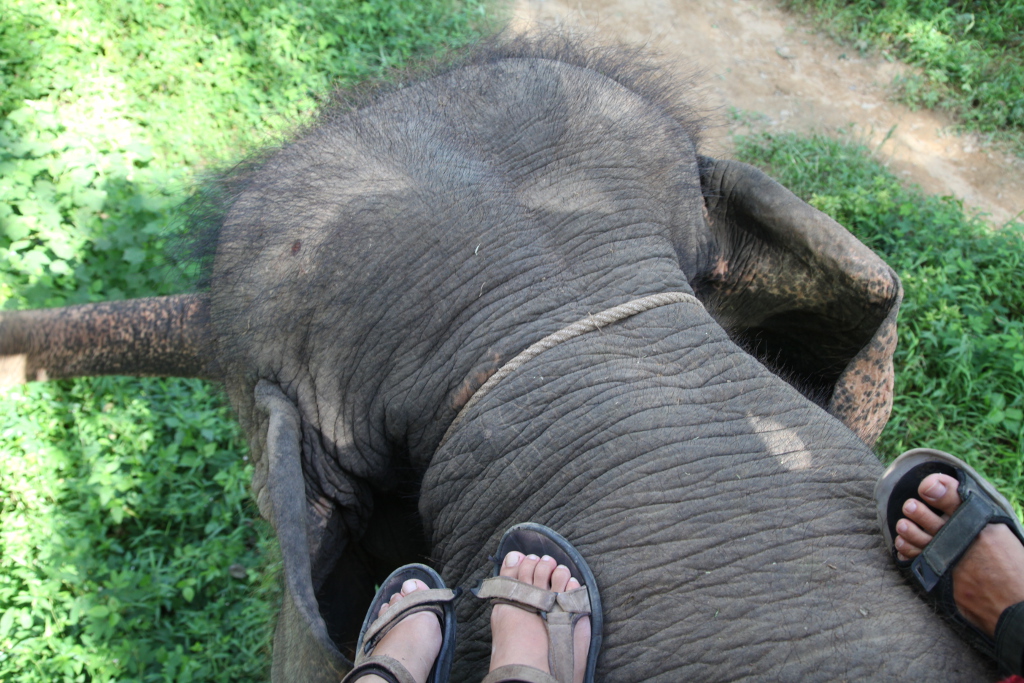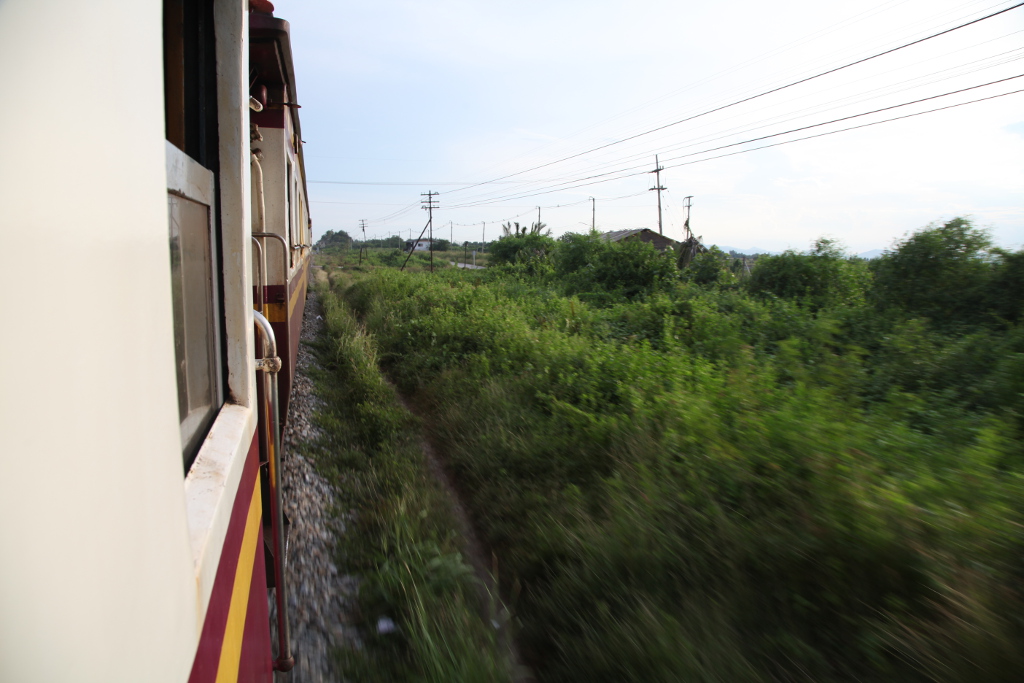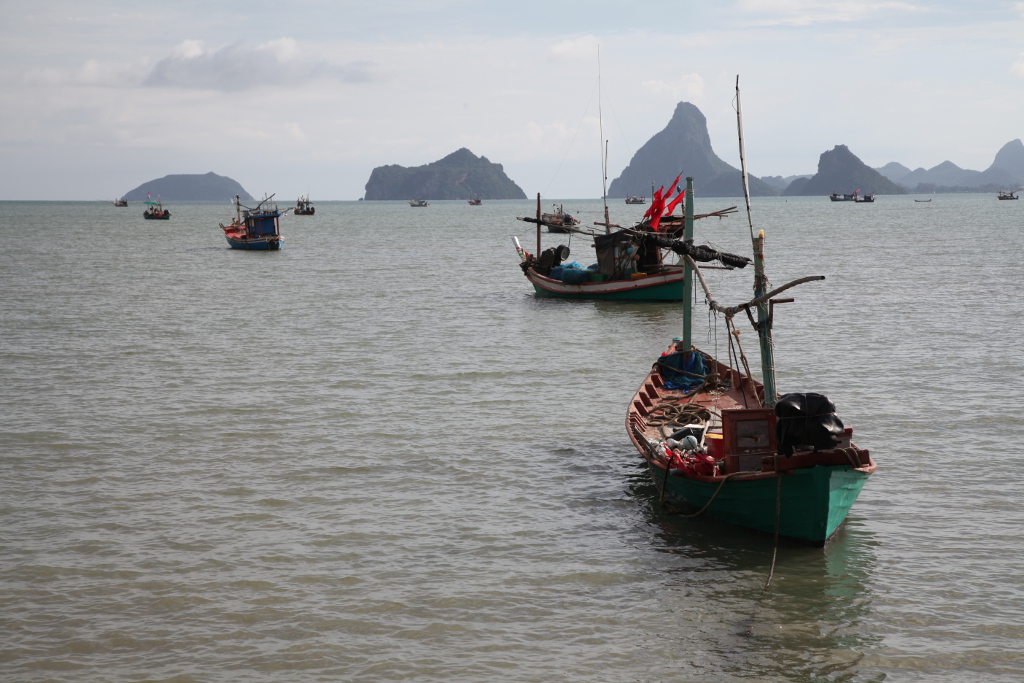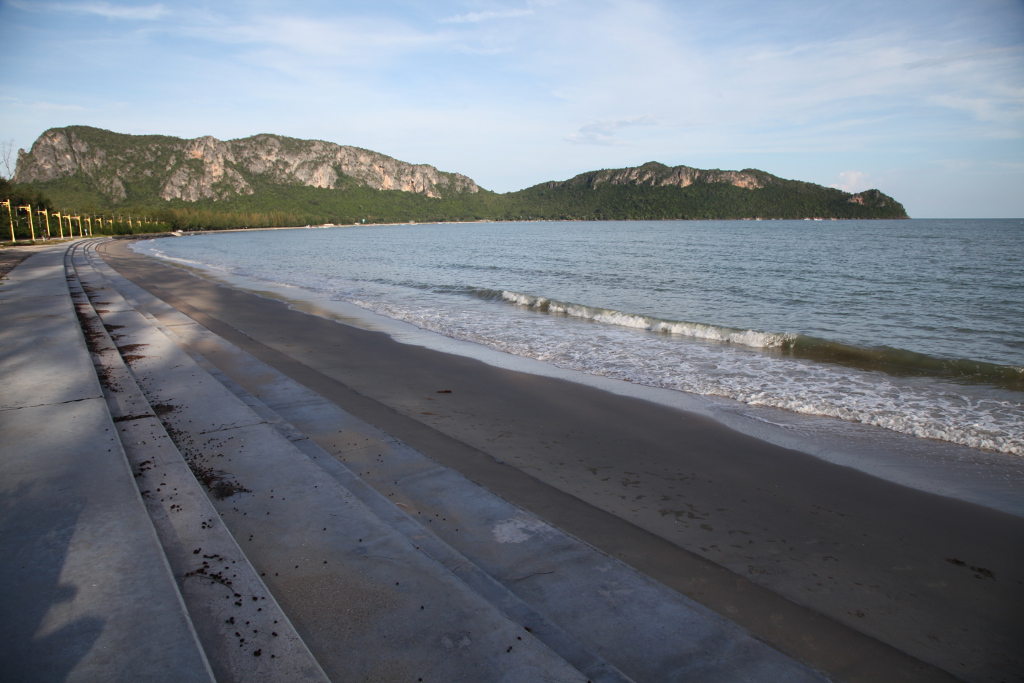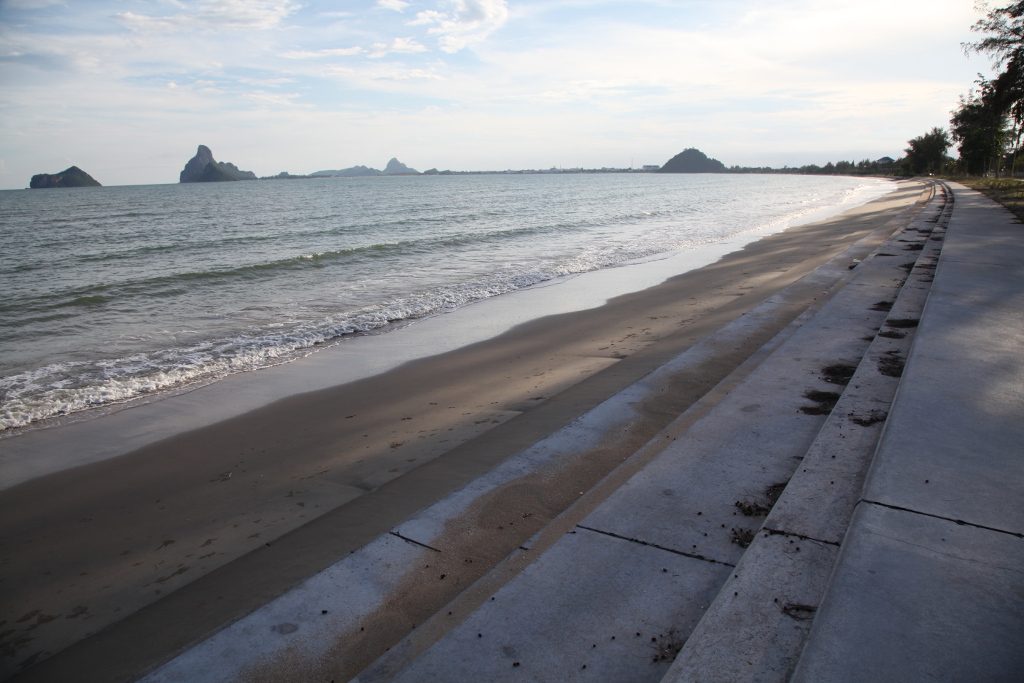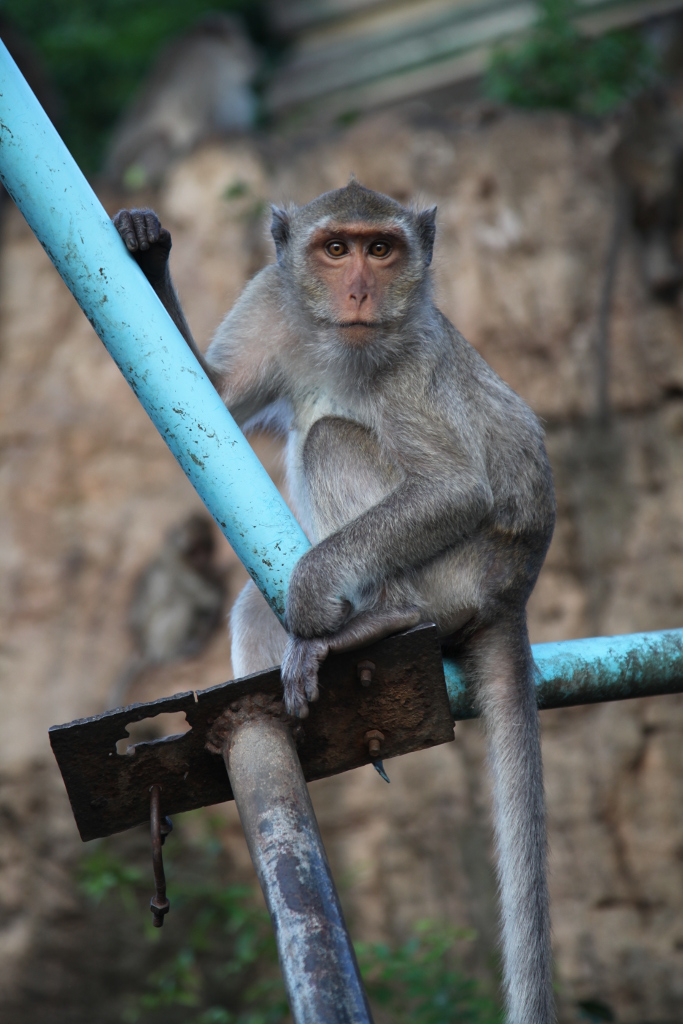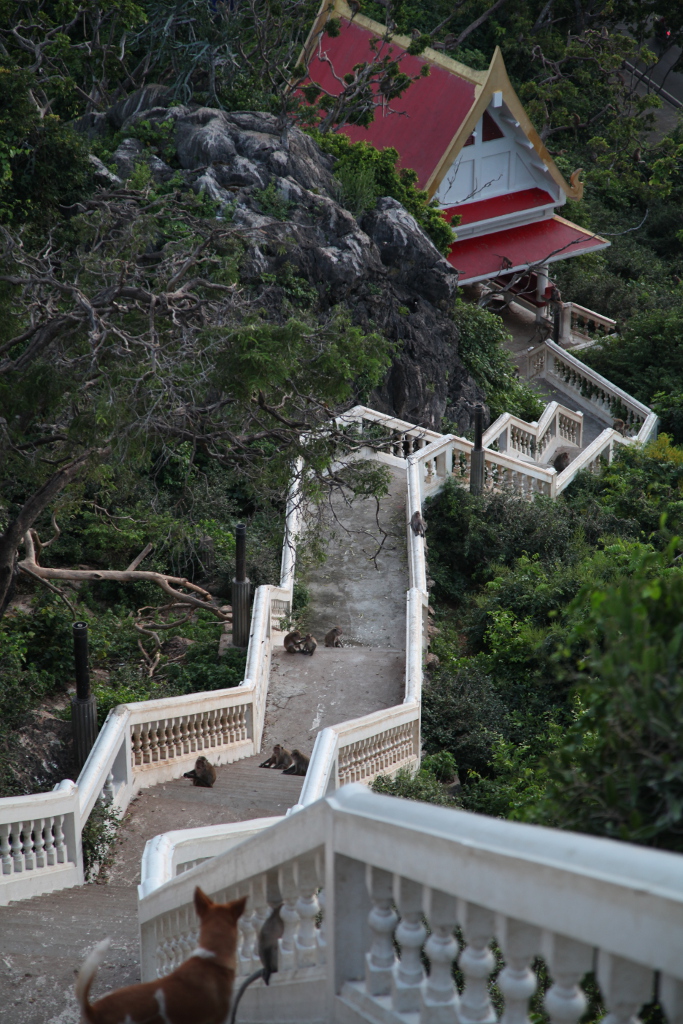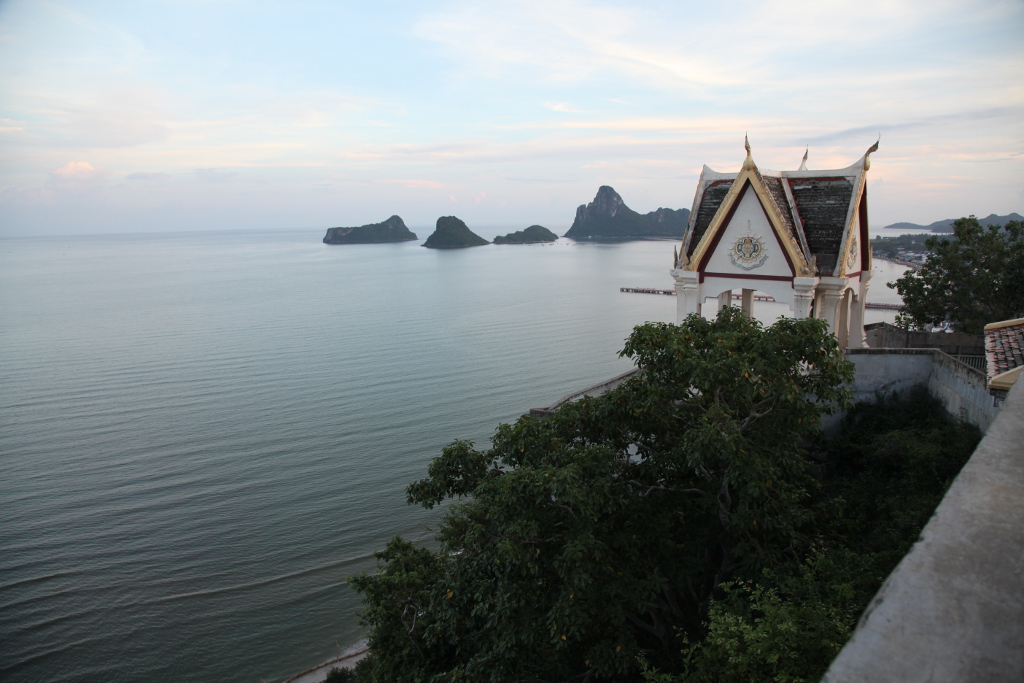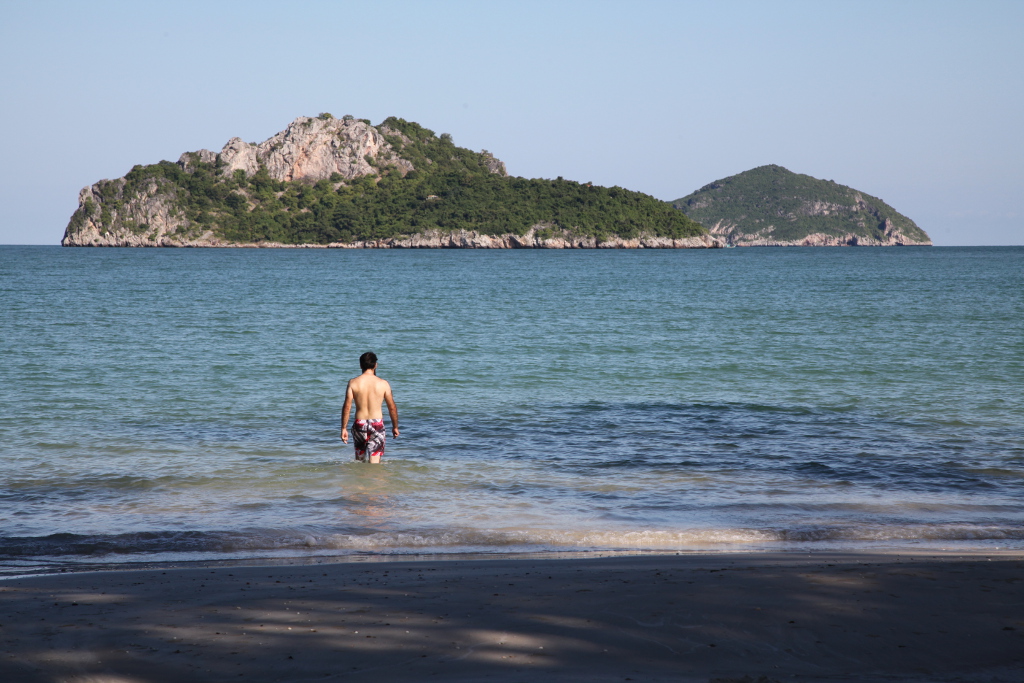 Phuket: Francis last week on travel! We wanted to spend it in a nice hotel at a small, not touristy beach… So we had booked this luxurious hotel already when we had stayed in Kyrgyzstan. Together with our Swiss friends Michèle and Christian, we moved into our pool-apartment at the south coast of Phuket. Amazing! A private beach and our three-floor villa on top of the hotel. Breakfast buffet (one of the things I appreciate the most as a cyclist!) and very delicious food in general. Every day room service and our own pool…
Franci found a bike box and had to pack his bike… He flew together with Michèle and Christian back home to Switzerland. And I continued to an island: Koh Lanta.
On Koh Lanta I spent one week. One week without doing anything specific. I just stayed in the hostel, went to the beach everyday, and had some Thai curries or Pad Thai nearby. I've got a computer, so I set it up and saved & organized all my photos. And I updated my blog. But mostly, I just needed some time on my own, to figure out how I get along alone again…
After a while, I felt bored, and I felt that I needed to move again. I needed to cycle, and just be on the road. "Just backpacking" isn't the right way of traveling for me. So I booked a ferry to Krabi… Getting on these small boats is quite tricky with a fully packed bike!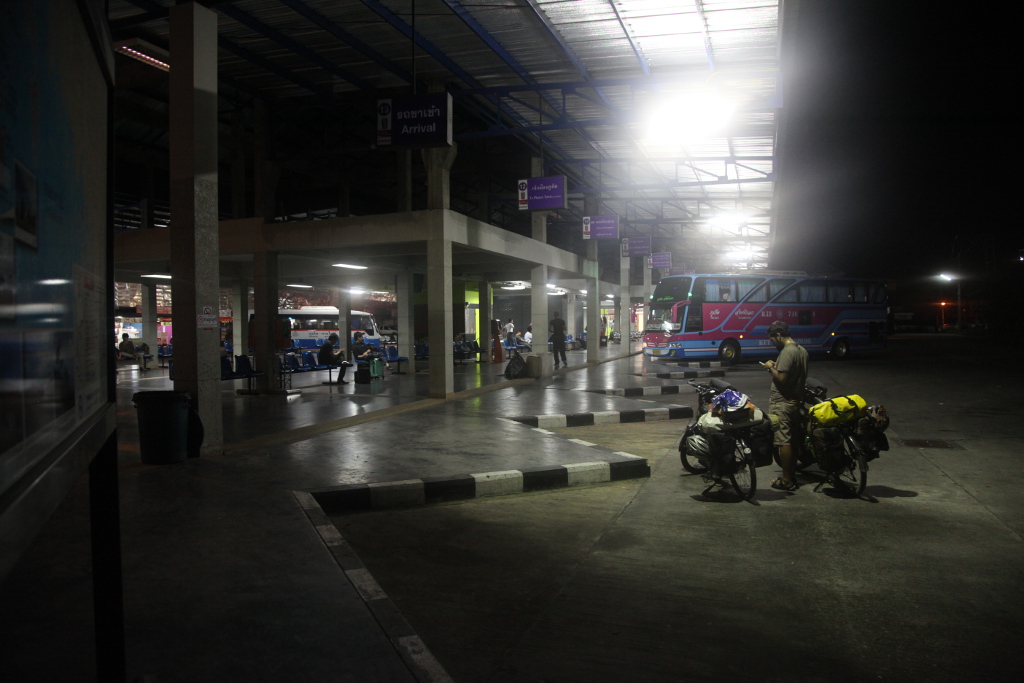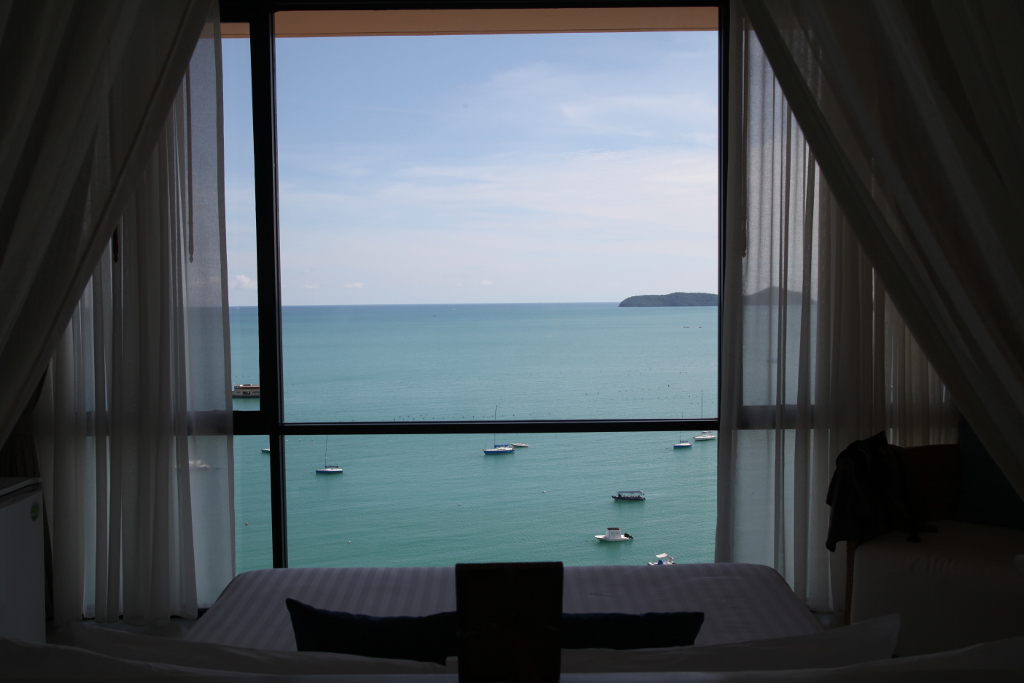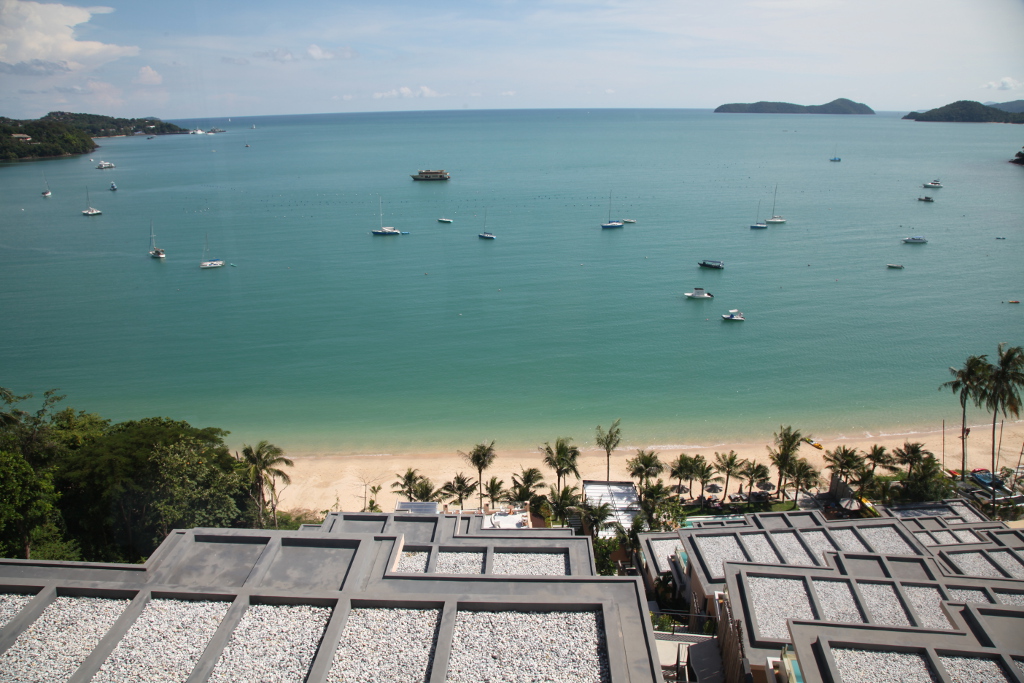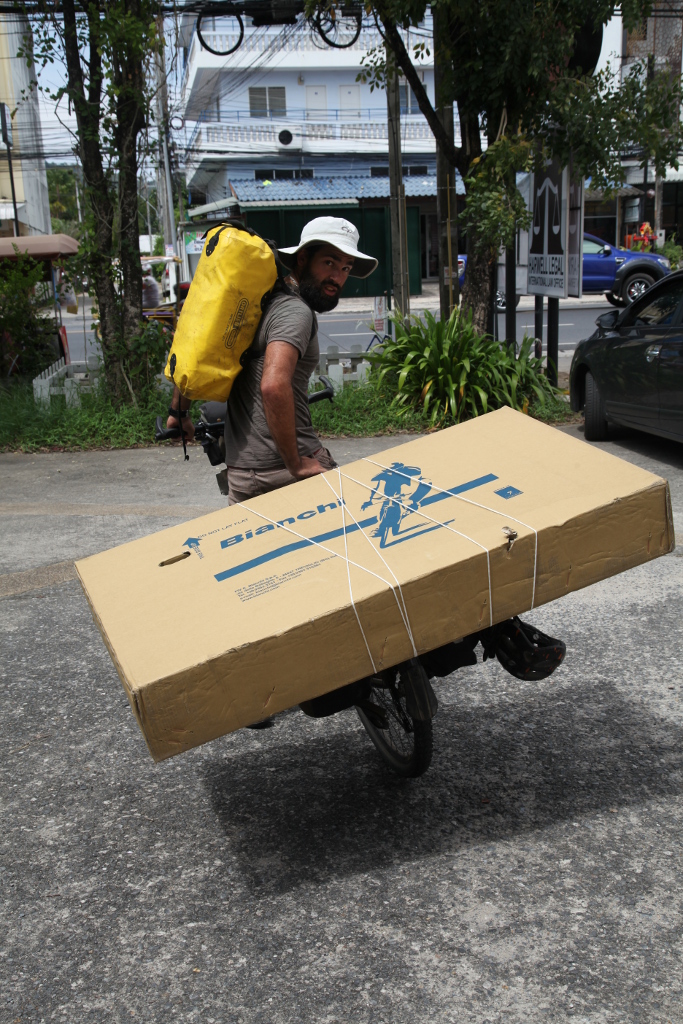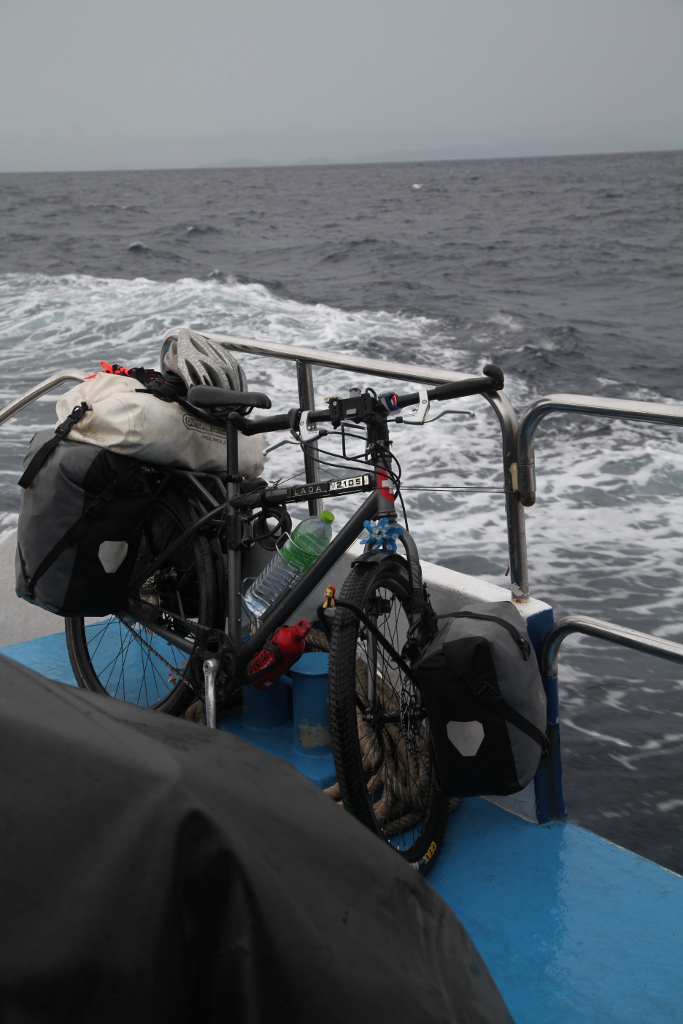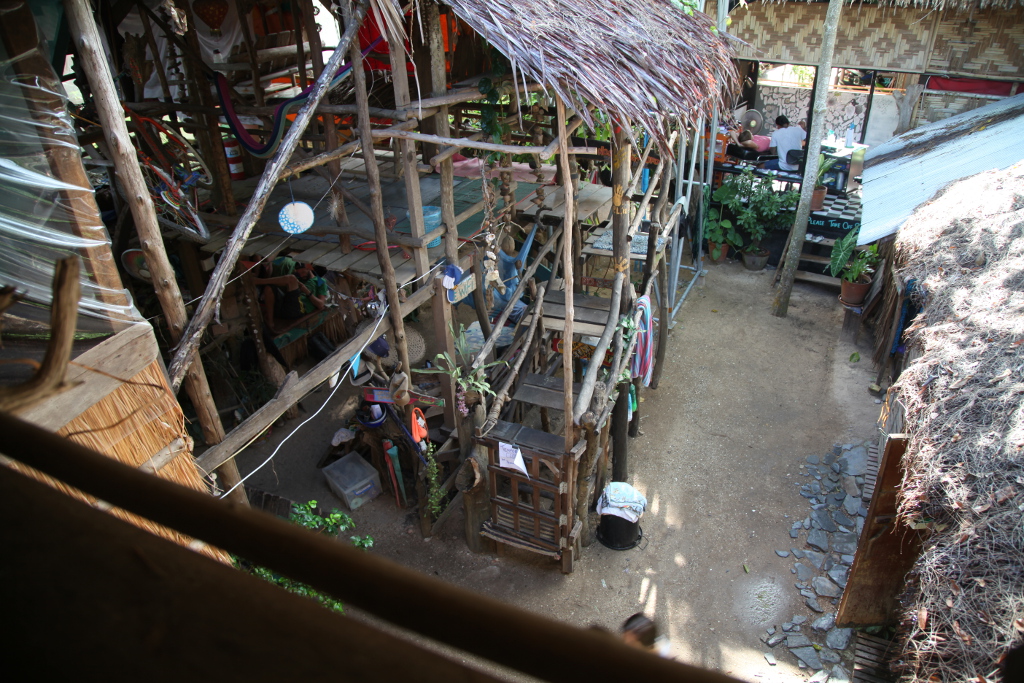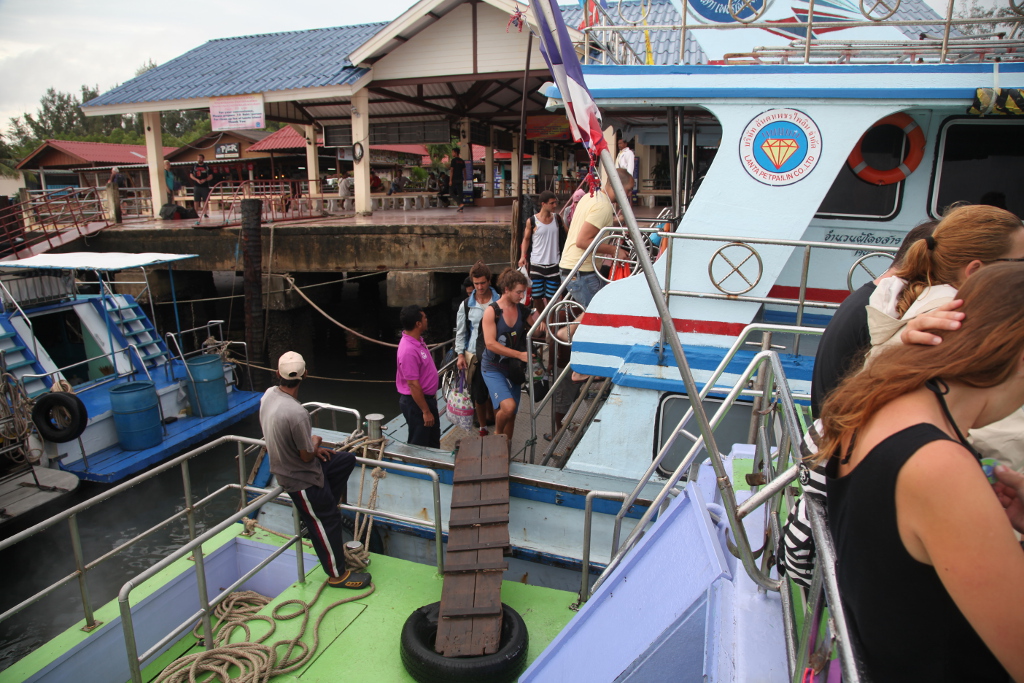 Krabi is located between a lot of limestones cliffs and rocks, and it's famous for the climbing area at Railay beach. The first day I started cycling, I just rode around the area, passed some (touristic) beaches and beautiful cliffs. In a big circle I came back to Krabi and visited the famous tiger cave temple on top of a steep rock. A great view rewarded the over one thousand steps, but an upcoming storm shortened my visit.
After an early start on the second day, I felt drained at my snack stop and completely exhausted when I stopped for lunch. I barely couldn't eat the fried rice I'd ordered, all my body hurt and it felt like a fever coming up. At least one hour I sat on that plastic chair in the small roadside restaurant, staring at my rice and groaning with pain. The girls from the restaurant were so kind to convoy me to a local motel. The whole afternoon I did not move, laid in bed and tried to sleep. I measured my temperature: fever. Shivering and muscle&joint aches as well. I even took my winter-down-sleeping-bag for that night!
I had a horrible night, I couldn't really sleep. The hotel lady convoyed me with her moped to the bus station. She was very kind and looked after me in the morning. And also on the bus, people were extremely helping and kind. The minibus driver put all my luggage including bike in the van, and a lady took care of me on the way to the next city. I think, after having checked my body temperature, she told the driver to hurry up. Cause suddenly he was speeding like a race driver. In Trang, the nearest city, we drove directly to the guesthouse I'd booked online during the night before. The people from the minibus plus the owners of the guesthouse put all my luggage in my room. And in the meantime the lady of the guesthouse served me some tea. Amazing, isn't it?
First of all after this breakneck drive to Trang, I needed a rest. I felt very bad, had violent muscle pains, and was tired. I laid in bed for about two hours…
At noon, Bundit (the owner of the Yamawa Guesthouse I was staying at) drove me to hospital on his moped. I just wanted to make sure, I don't have anything serious. Means: I wanted my blood to be checked. Malaria or Dengue?
All the paperwork needed to be signed, then different nurses checked my blood pressure, my weight and other stuff, and finally they took some blood. I had to be patient for one hour. I was allowed to lay down on a sickbed fortunately. Later the doctor told me, I had the Dengue fiever. There's nothing you can do against it, so I just got some painkillers that I could sleep a little better.
I stayed one week in Trang, visited the hospital twice to recheck the blood. The fiever stopped on the fourth day, but I felt sick and dizzy week long. The owners of the guesthouse took care of me, and so I had a very pleasent stay despite my sickness.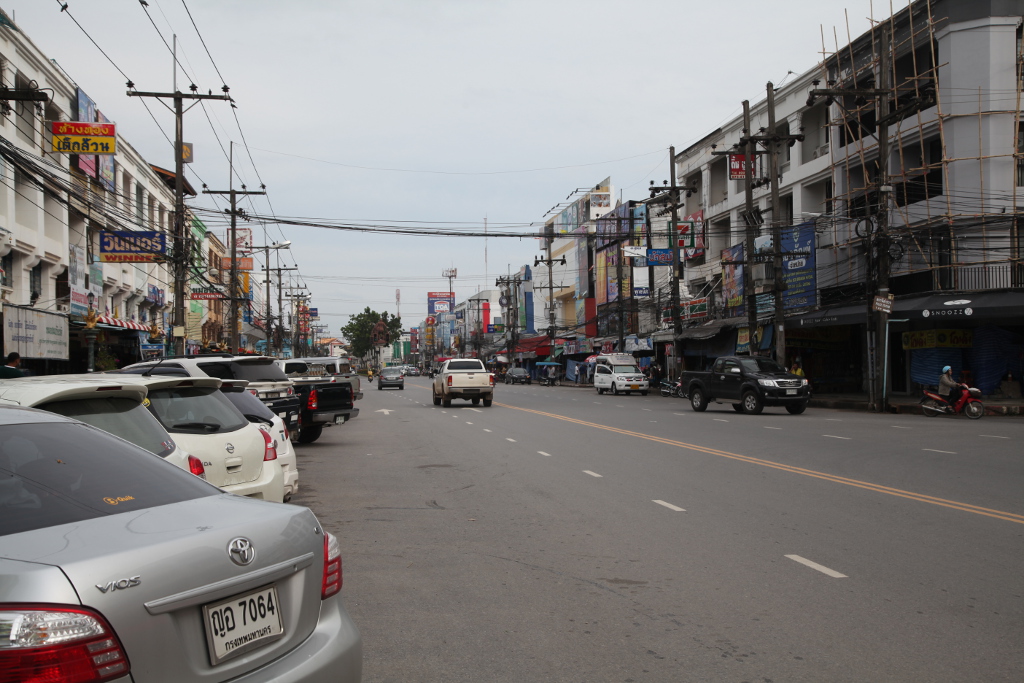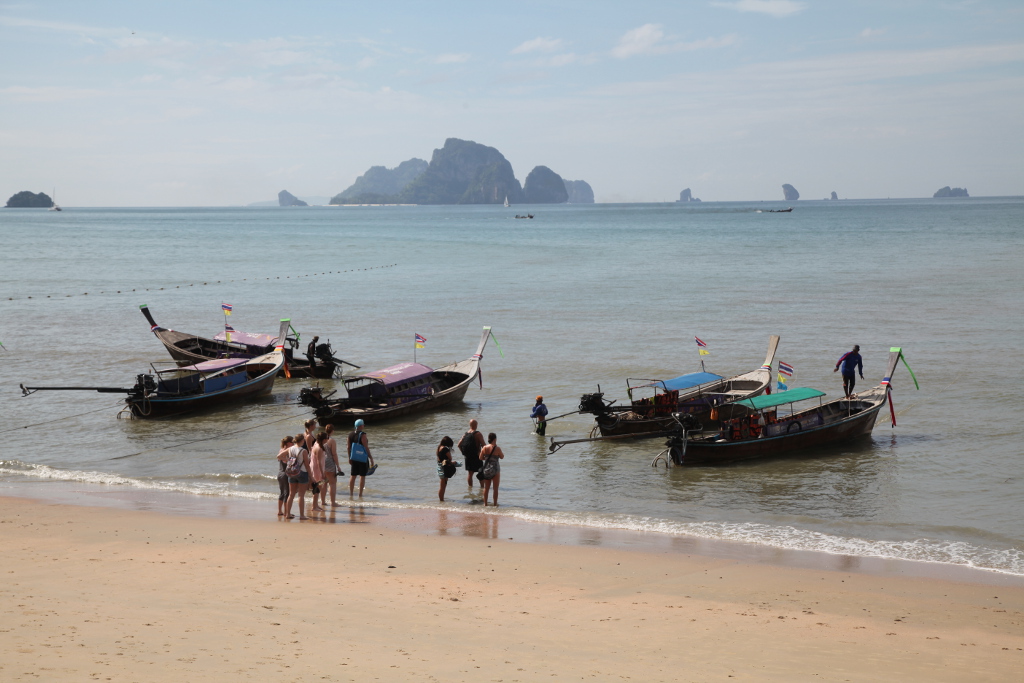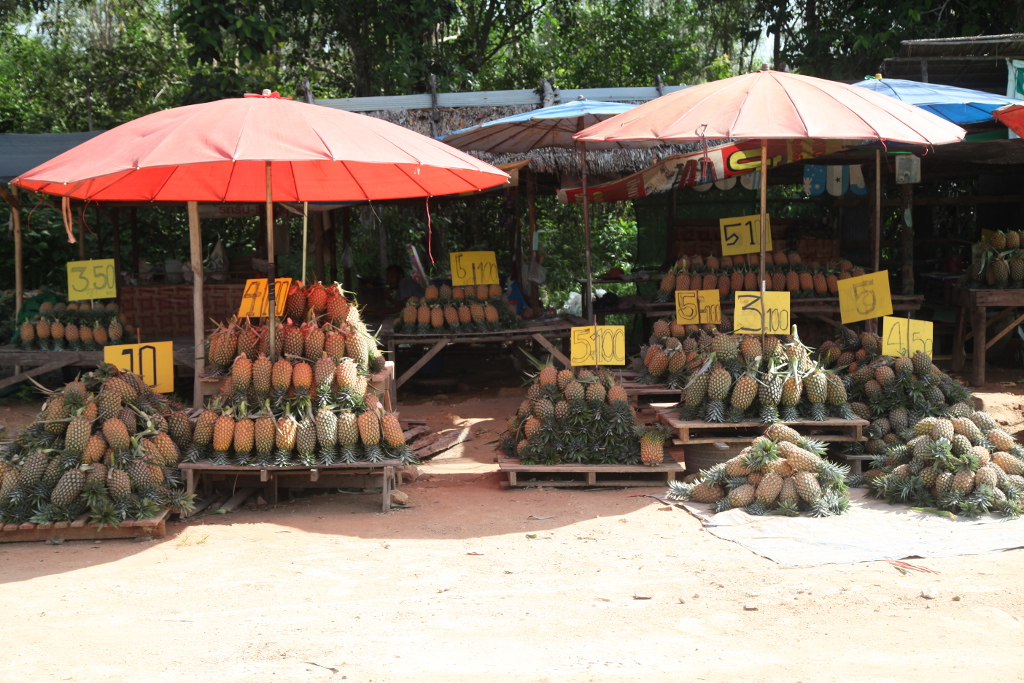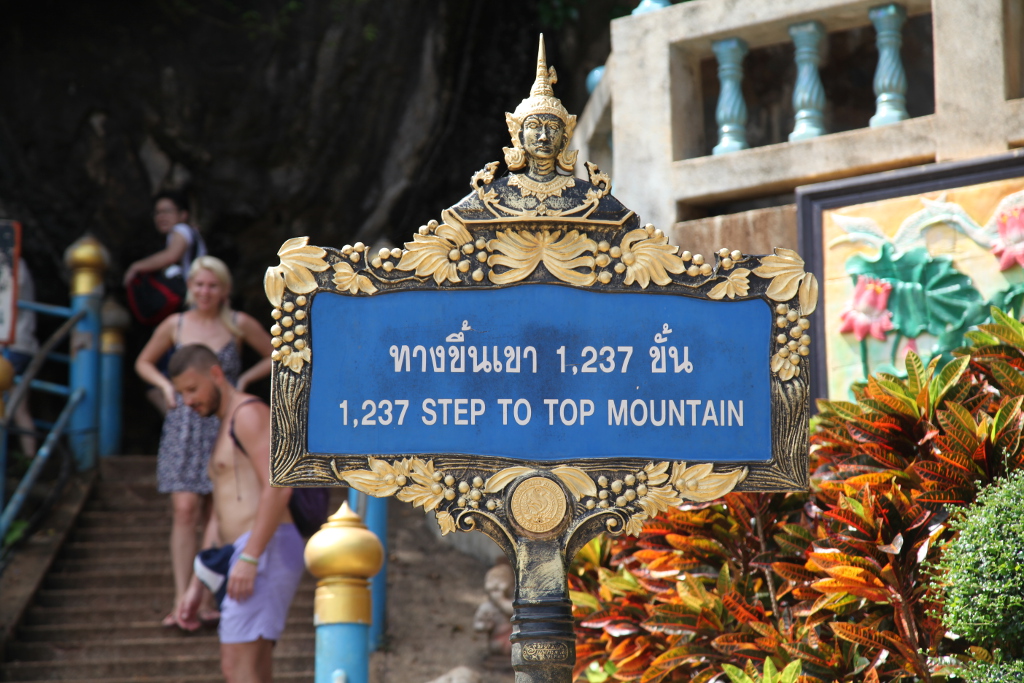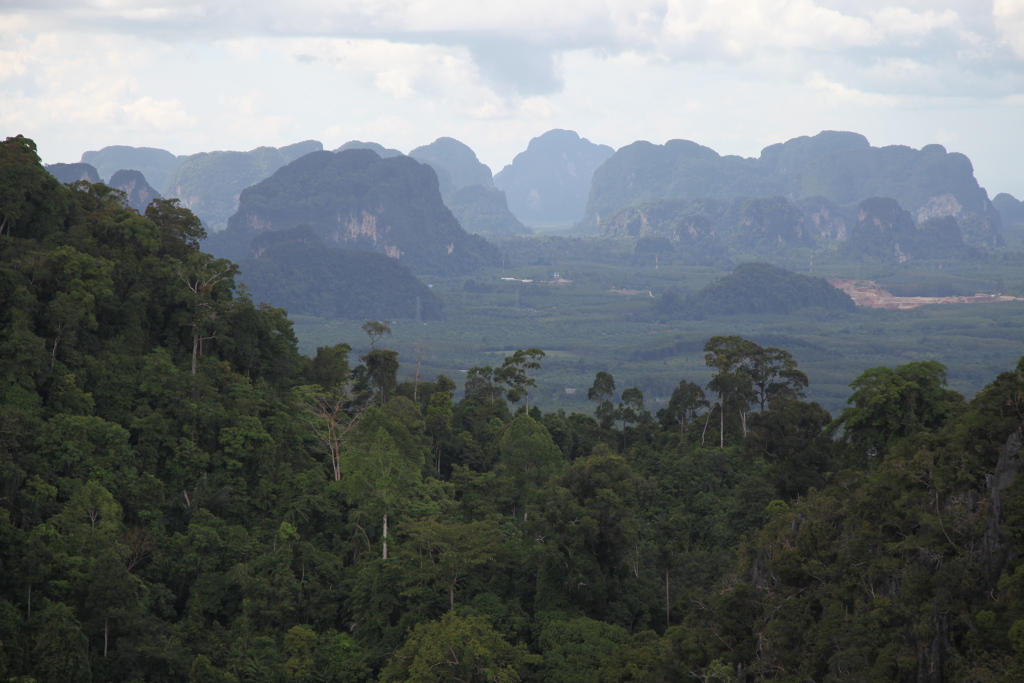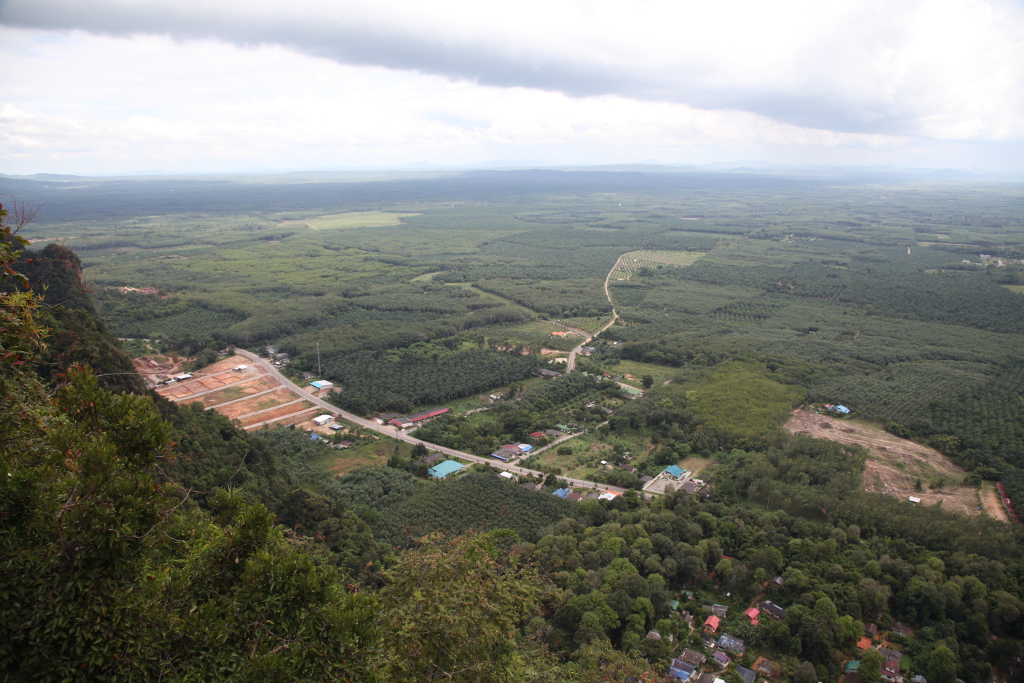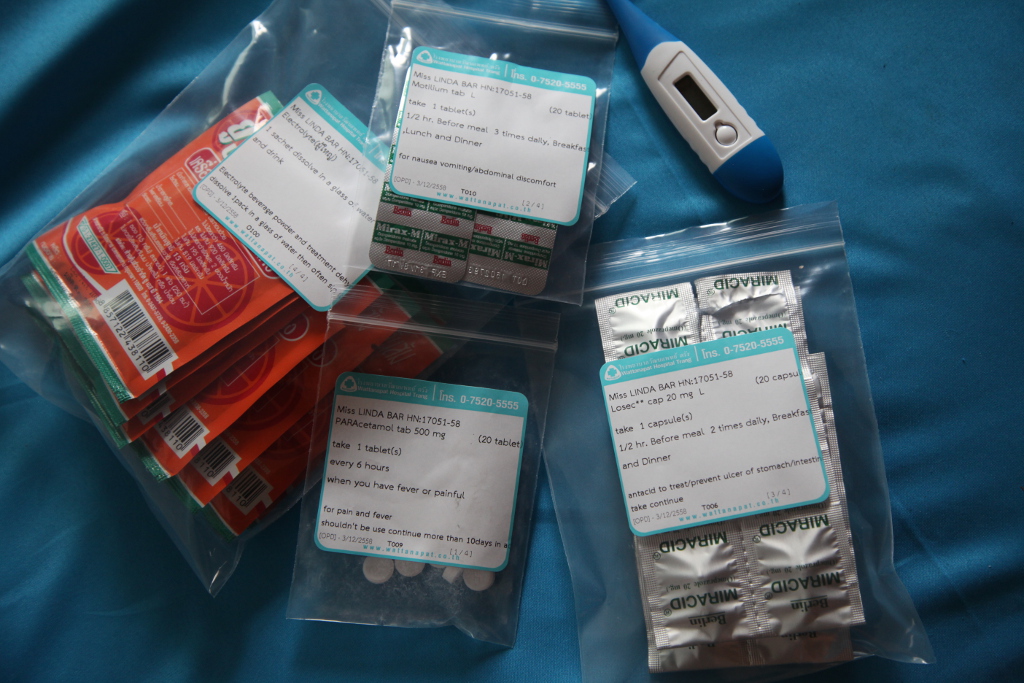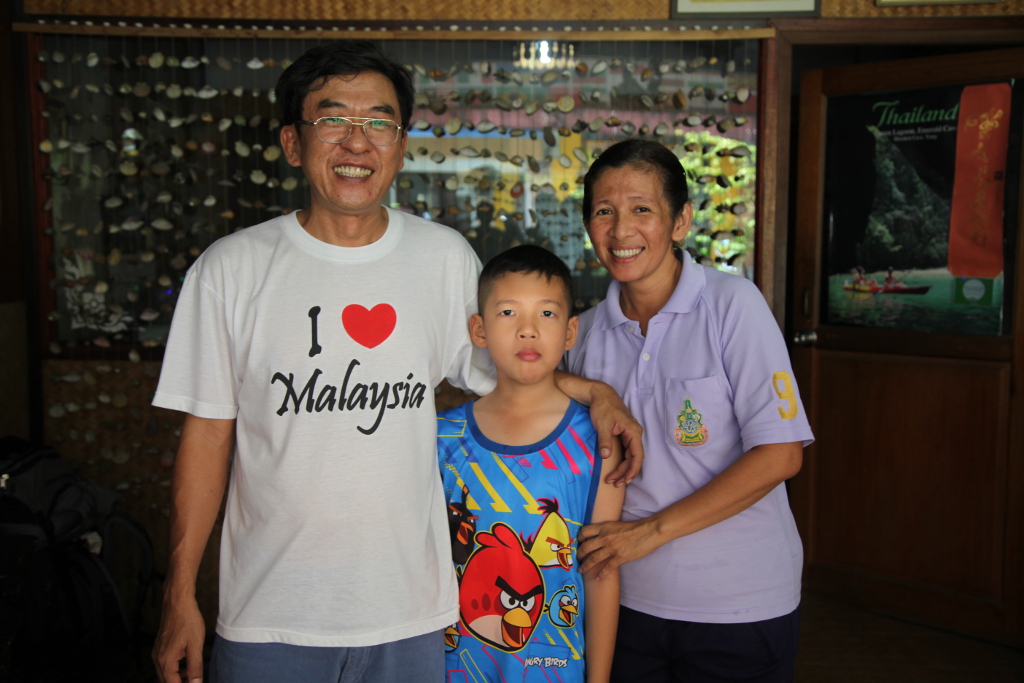 After one week in Trang I felt better, so I was able to leave. I didn't feel like cycling yet, but I wanted to move to another place. That's why I traveled by minibus and train to Butterworth (Malaysia) and there took a ferry to Georgetown.
I stayed five days in this nice historic and multicultural town on the island Penang. It was a very relaxed atmosphere, I met a lot of other travellers and ate some really delicious Indian food. Georgetown has a unique, comfy flair – I liked to be there for a long time. You have the old town, mainly built during colonialism, but you also have beaches and nature on the other side of the island. A lot of different cultures settled down in Georgetown. So you can see Chinese temples next to Hindu temples next to Mosques next to Churches. And all within a very small area.
Just my hostel was a little odd. Long story short: On my last day before I left, I realized that all my money was missing. I used to store it in my bag in the room, in which I was the only guest. Just the people that run that place stayed there with me – you may imagine how angry I got…
The whole afternoon I spent in the police station. But sure, the money was gone. Still mad, I packed my belongings and moved into an other hostel around the corner. The girls I've met the days before took me out for dinner, and so I calmed down at the end. Thanks a lot to Steffi&Caro!!
In the moment, this thing happened, I was pretty upset. First the fiever, and then theft – I was fed up with South East Asia. A new plan was coming to my mind: New Zealand.
Already the next day, when I arrived in KL (=Kuala Lumpur) by train, my decicion was made. I am going to New Zealand! As mentioned, I took a train to KL, cause I was running out of time and I still didn't feel like pedaling. In KL I stayed in a hostel for bike travelers, which used to be a warmshowers host before. Because Akmal got too many requests, he decided to rent a house for the travelers and start it as a hostel.
The Bike X Bed hostel is a cool place to hang out, and I met a lot of already seen faces. The Spanish couple Fernando&Veronica (viajarenmtb) we'd met in Bangkok and Jo&Carmen (londontomalaysiabybike) from England I'd met on Koh Lanta. In the hostel, I packed my bike and did some other organizing stuff before I left. Towards the airport, towards home!