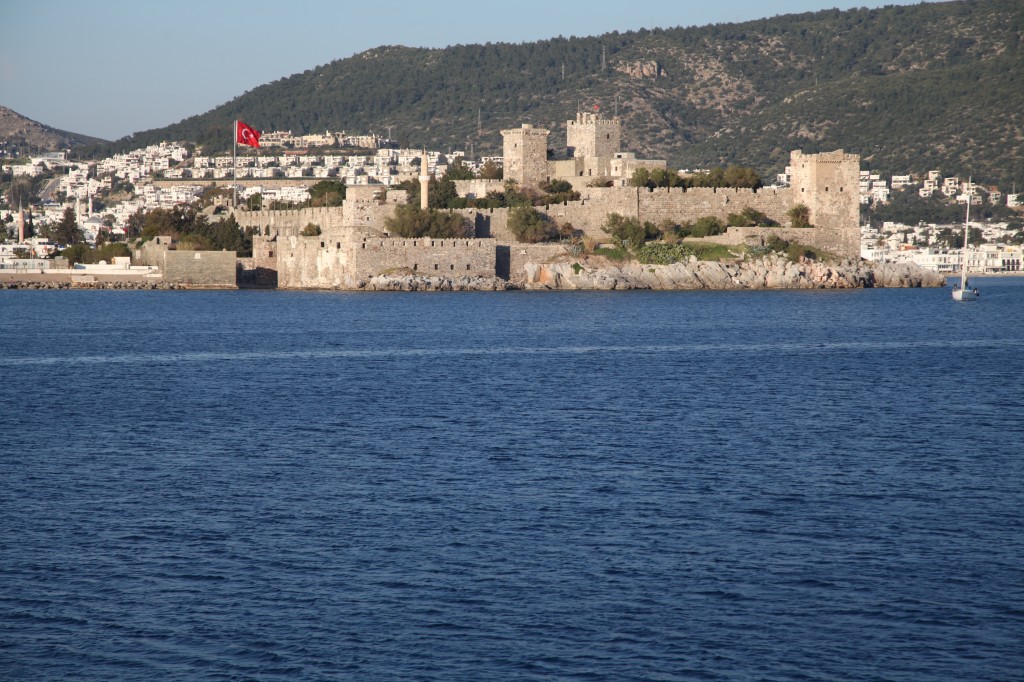 Wow, THIS was a start in Turkey!
From Athens/Pireaus I took the ferry to the Greek island Kos. I wanted to disembark at the south coast of Turkey, to see the Mediterrean again, and then cross Turkey northwards. Due to there's no direct ferry between Greece and Turkey (south coast; maybe there is one to the west coast?), I had to stop and change the ferry on an island. So I arrived on Kos very early in the morning (5 a.m. was scheduled) and took the small boat to Turkey in the afternoon.
The ride with the ferry to Kos took a long time. About 14 hours I spent on the boat, most of them eating, reading and trying to sleep with my sleeping bag in the cafeteria… Later in the morning, I slept on the beach on Kos until the sun rose. Kos itself is a very nice town, I spent the whole day riding through it. At the port I had a small second breakfast and a cool conversation with the fishermen…
Before leaving Greece at 4 p.m. I spent my last € coins for a Frappe and some stuff from the bakery 🙂 Turkey, here I come! The boat-ride to Bodrum took about one hour. Although in Turkey it's the same timezone like Greece, I felt like I had a little jetlag: I was used to do small steps, and now I went this far east over night! For me that means, that the sun rises and sets even earlier than before. Uff…
Bodrum – Welcome to Turkey! Just while disembarking in Bodrum, I met two very kind and funny turkish men, Haldun and Özer. Because they did not want me to camp at the beach in Bodrum, the invited me to stay one night in the hotel. Wow! For dinner we went to the center. For me a totally new world, turkish way of eating fish in a restaurant: First we bought some vegetables at the market. Then we said hello in the restaurant, and went on to the fish market. Haldun and Özer chose the fish we wanted to eat and told the seller where we would eat. Back in the restaurant, our radish was already prepared… In addition there were a lot of things on the table: Olives, feta, tomatoes, cucumber, salad, bread and lemons. And of course a big bottle of Raki – we had a great and funny evening, haha!! You never raise your glass of Raki without saying anything. So "Welcome to Turkey" and "Hello? My Friend?" were the slogans of the evening… As soon as the Raki was empty, the fish was served. Thats usual in Turkey. First you drink a long time and have so small things to eat, and then you "start dinner". Wow, it was so delicious!
At this place: THANK YOU SO MUCH for everything, Haldun and Özer!!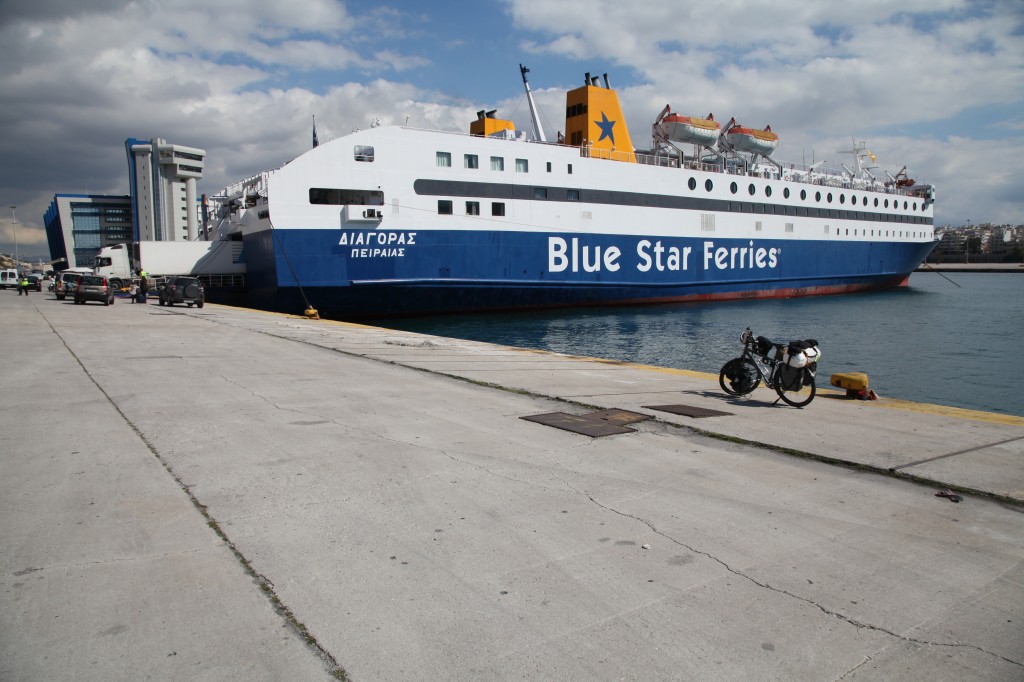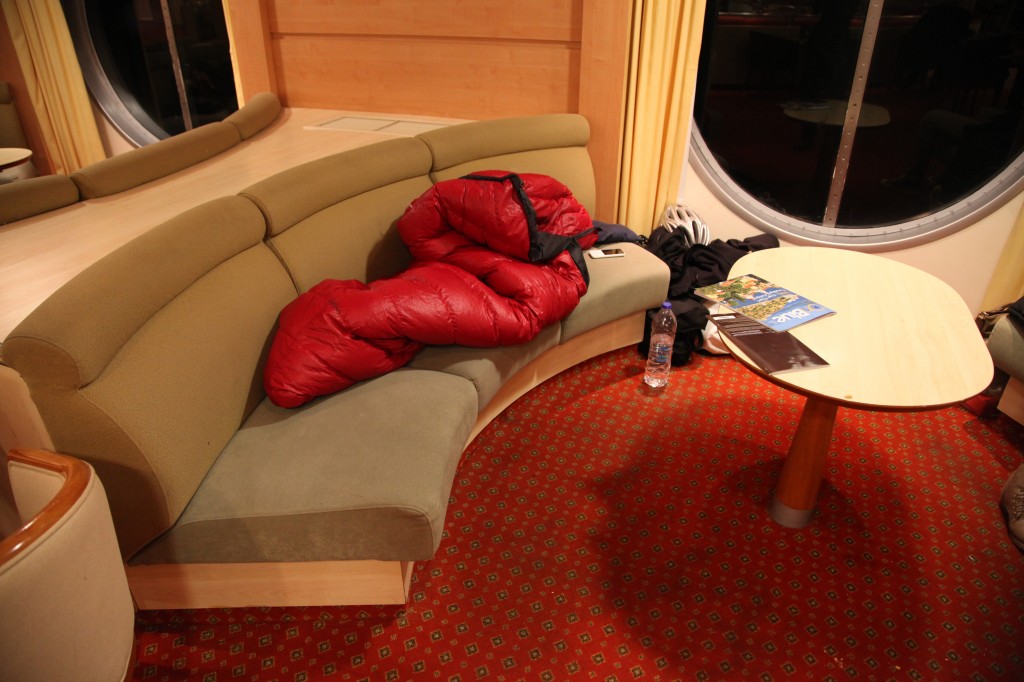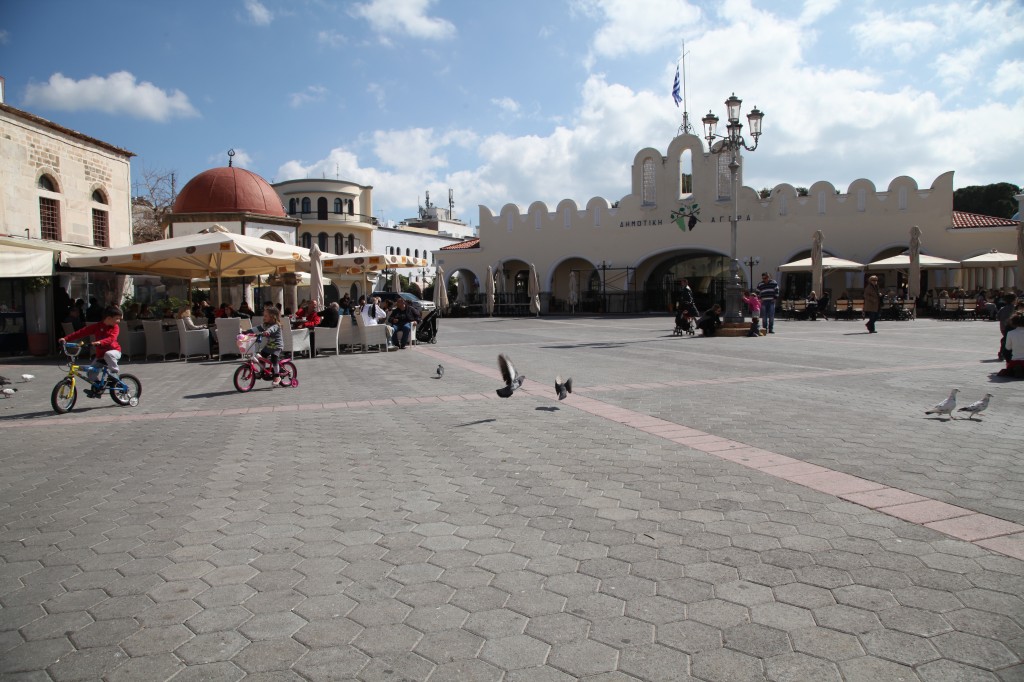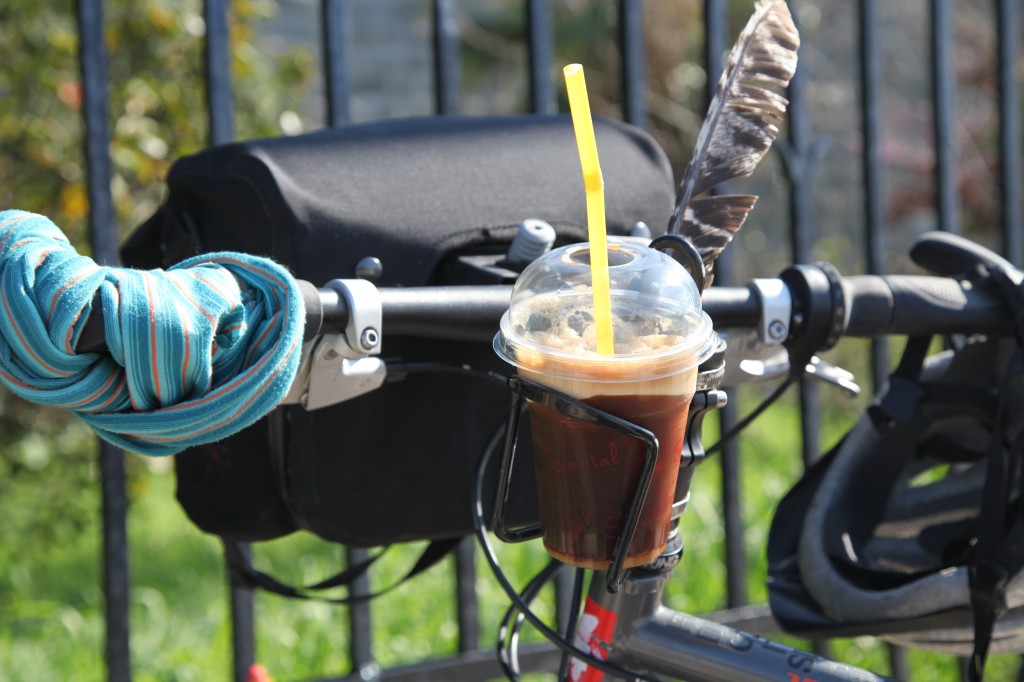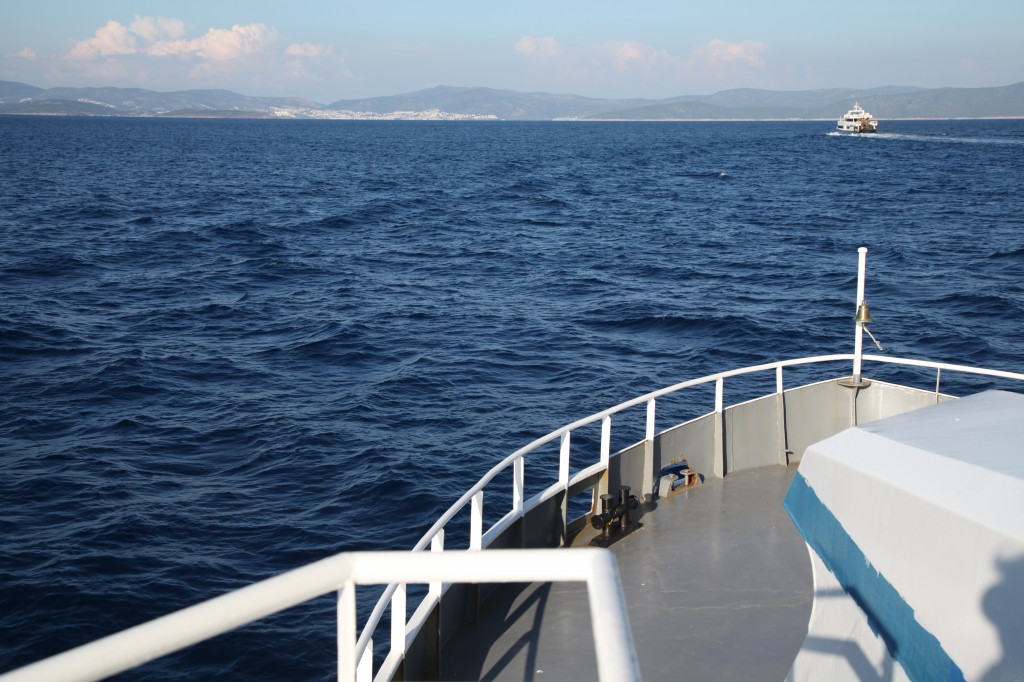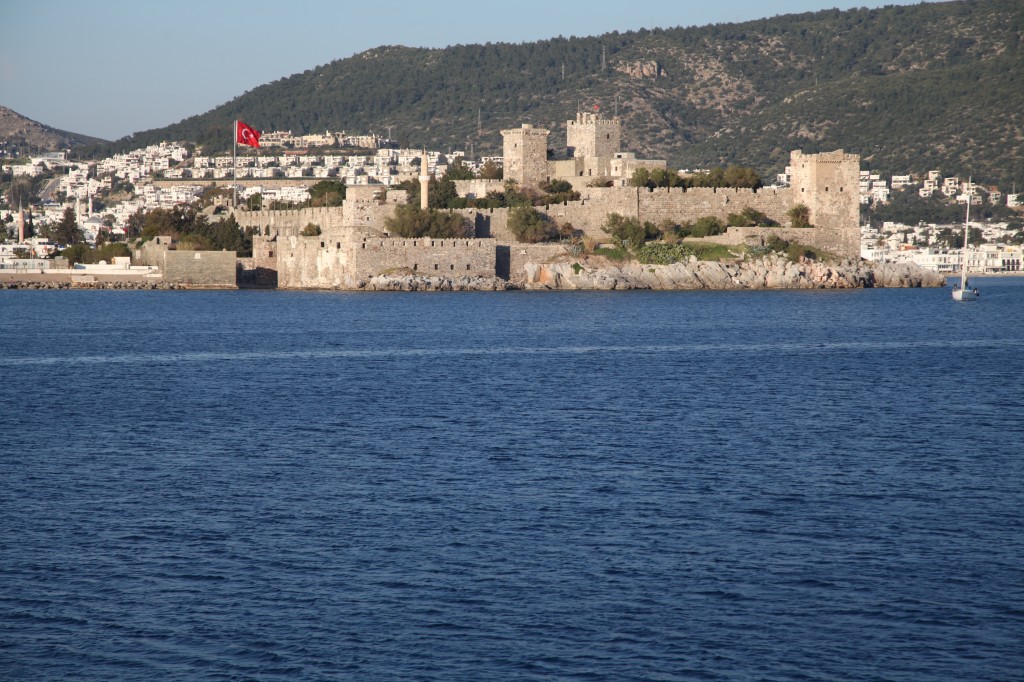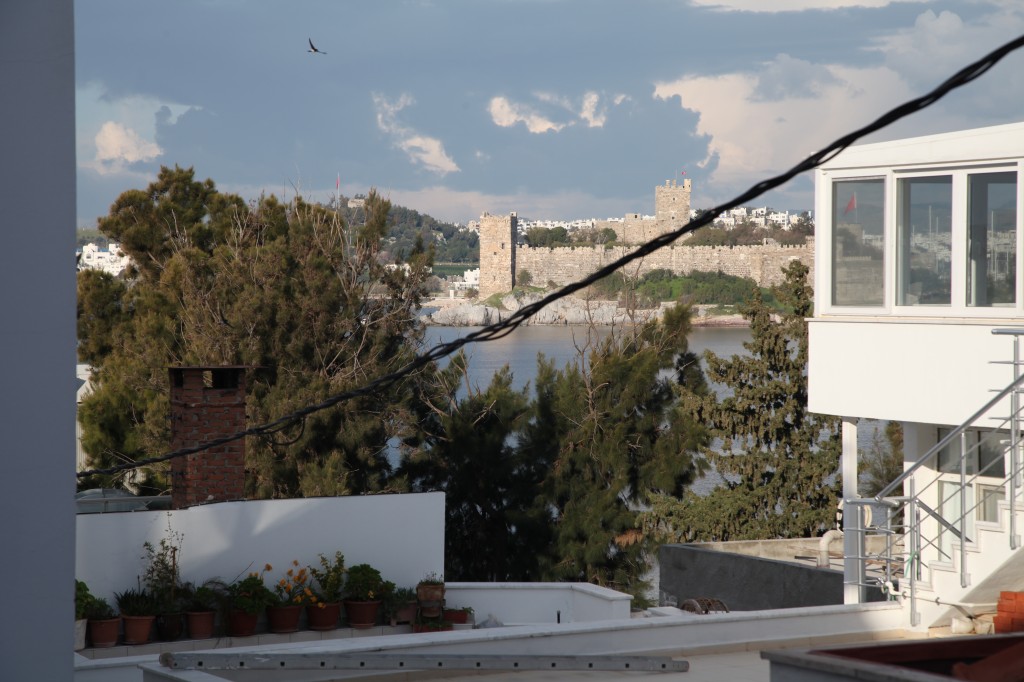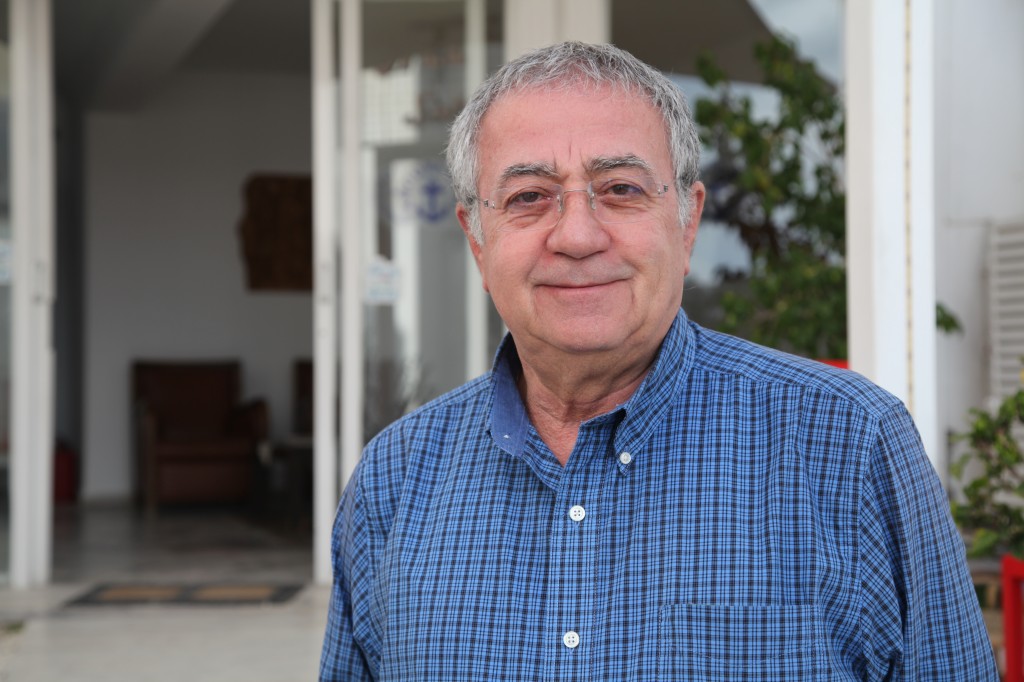 The first two days after Bodrum were very rural. I cycled on a pretty small road towards Akyaka. Sometimes even on roads which were not on my map; thanks to people I asked in my not very good turkish (I don't speak a word turkish). Those streets are that crappy, that in Switzerland we'd rate them as "hiking trail"… I swore on the inside I think for the first time, pushing my bike steep uphill over rocks, while running away from the rain I had in the back. Damn.
It was a beautiful landscape anyway, so I wasn't mad a long time. And after three days of rain, a sunny day was a delight. The happiness did not last long: That morning, I had my first flat tire. Well, quick quick, I fixed it and enjoyed the sun. Just after Ortaca road works took place. I cycled uphill on the lane with the works on it, so I could avoid the heavy traffic on the other lane. Right in the middle of this building site, the builders were having lunch.
Stop, come here! They were waving at me, and one of them already filled a plate with lunch for me. Wow, I was at the right time at the right place!! A full plate of pasta and stuffed peppers (with rice and meat) and yogurt. Delicious! Although we could not talk a word with each other, I managed to explain them somehow, that I am going to China. I think they could not really understand my motivation to do this. 🙂 And because the road is dangerous, especially the part with the road works, the gave me a reflective vest for cycling. Cool, now everyone can see me on highways and in tunnels. Woohoo!
The weather remained sunny, and – I almost could not believe – I had tailwind. YES! At Saklikent Canyon I stayed one night. First time, I camped on a camping site – and had to pay for it. Well, let's be a tourist for one day, that's okay. It was a nice place with nice people, I got lots of tea, coffee and raki – but it was to cold to really see the canyon (you would have to walk in the water). And in fact, there is not a lot to see… I enjoyed it anyway.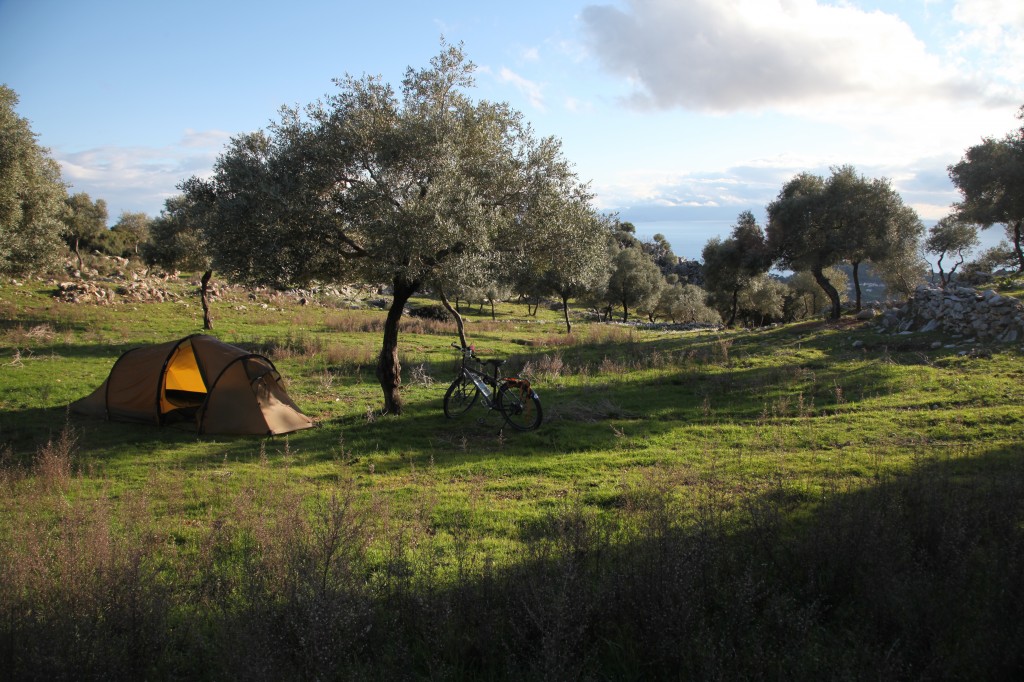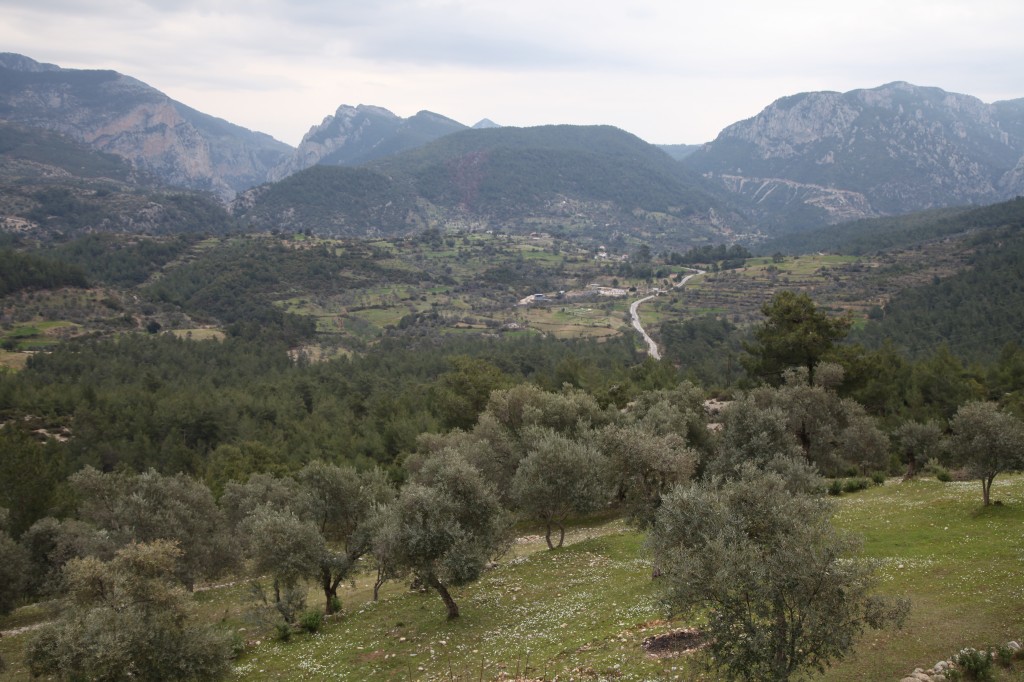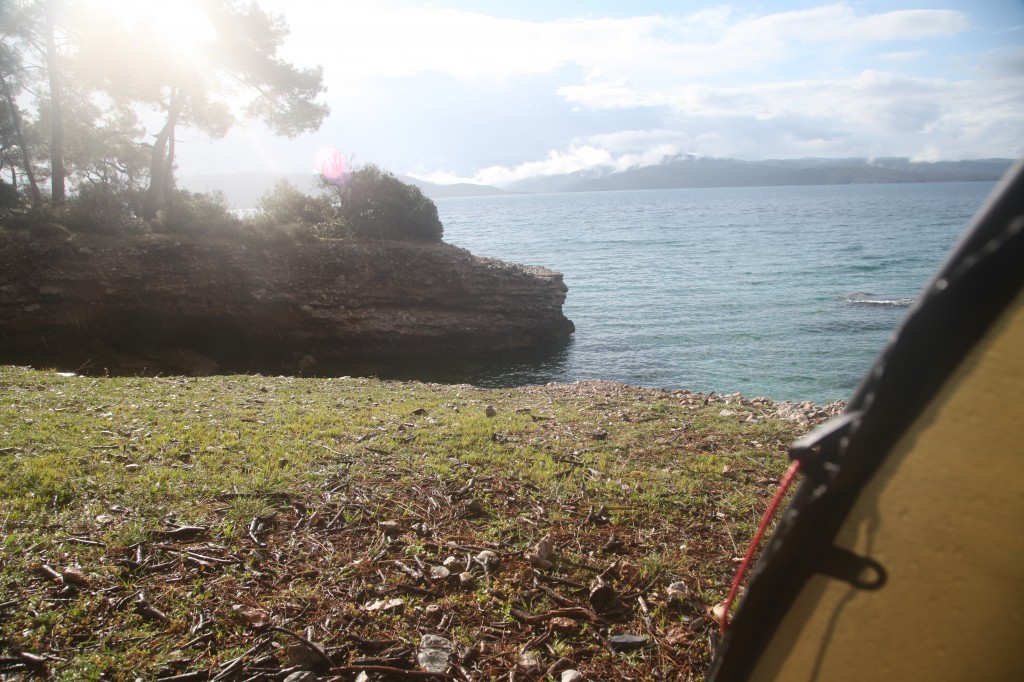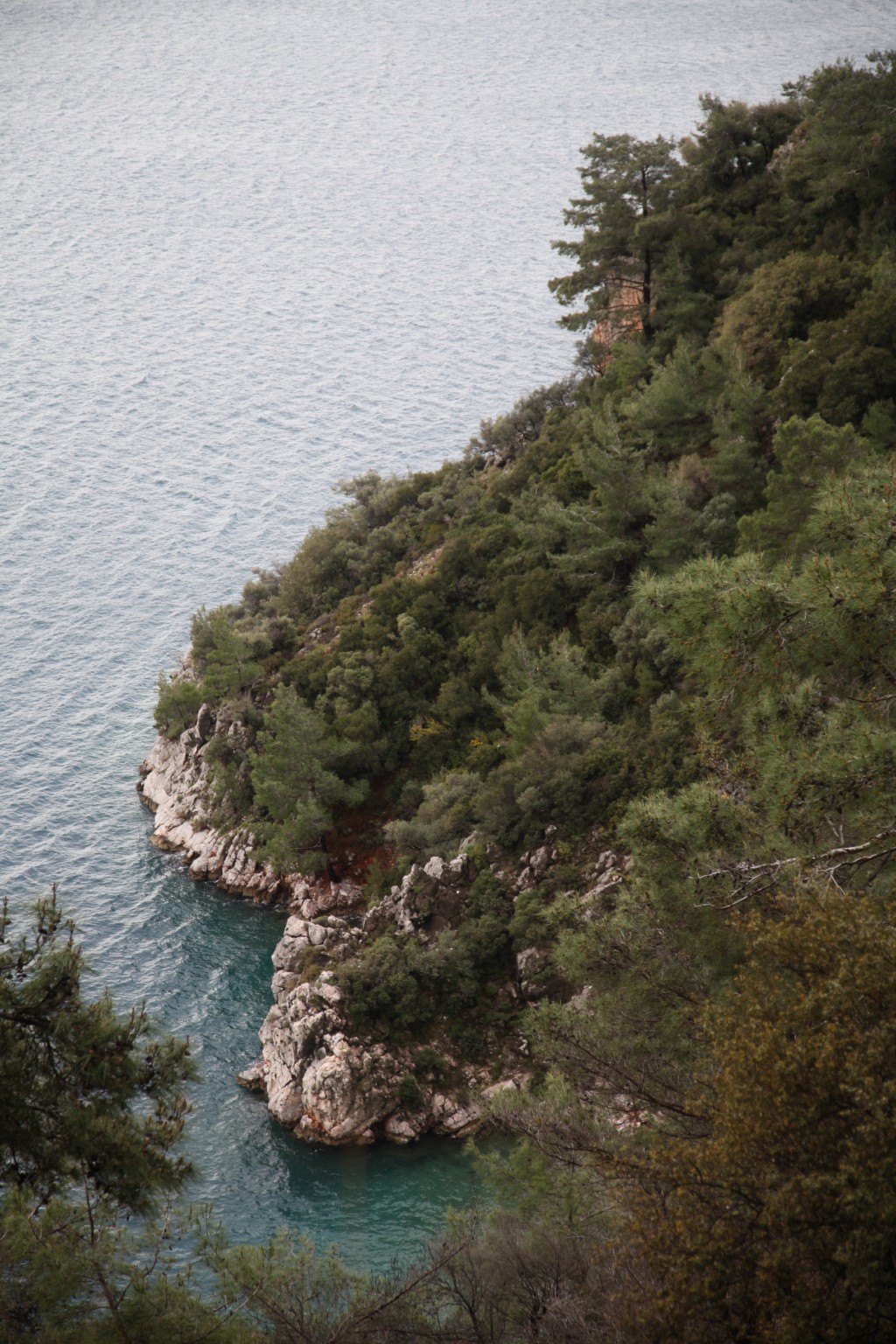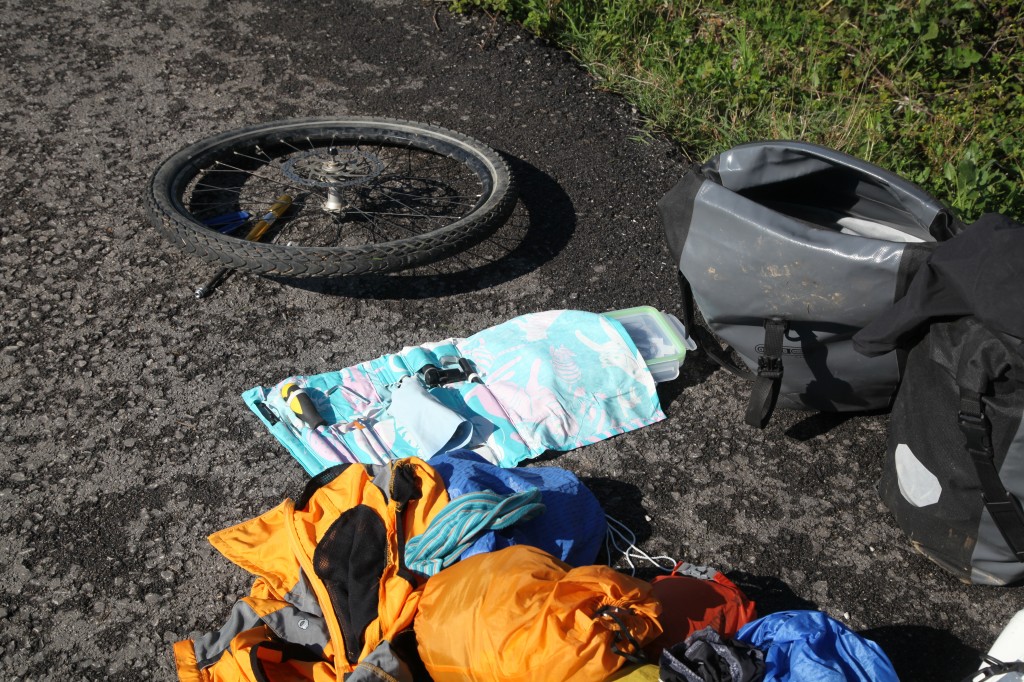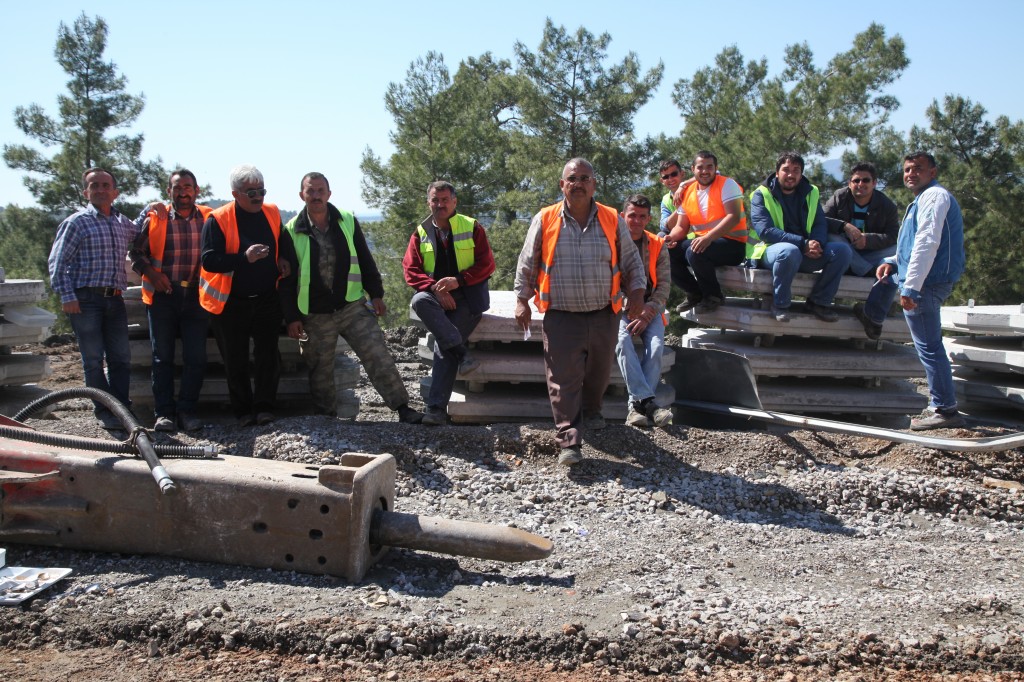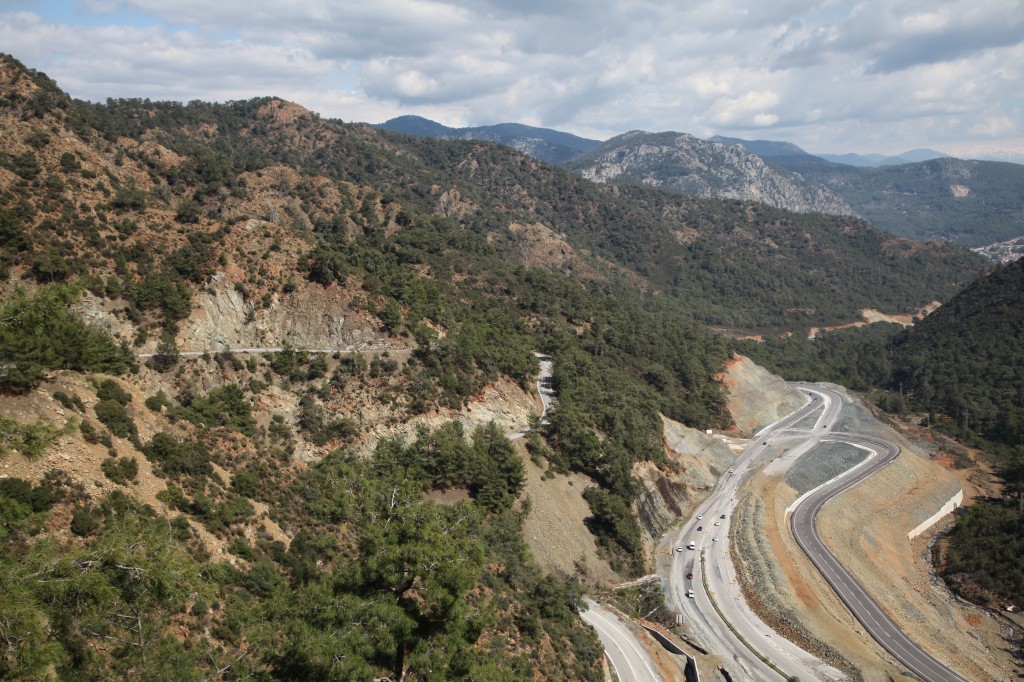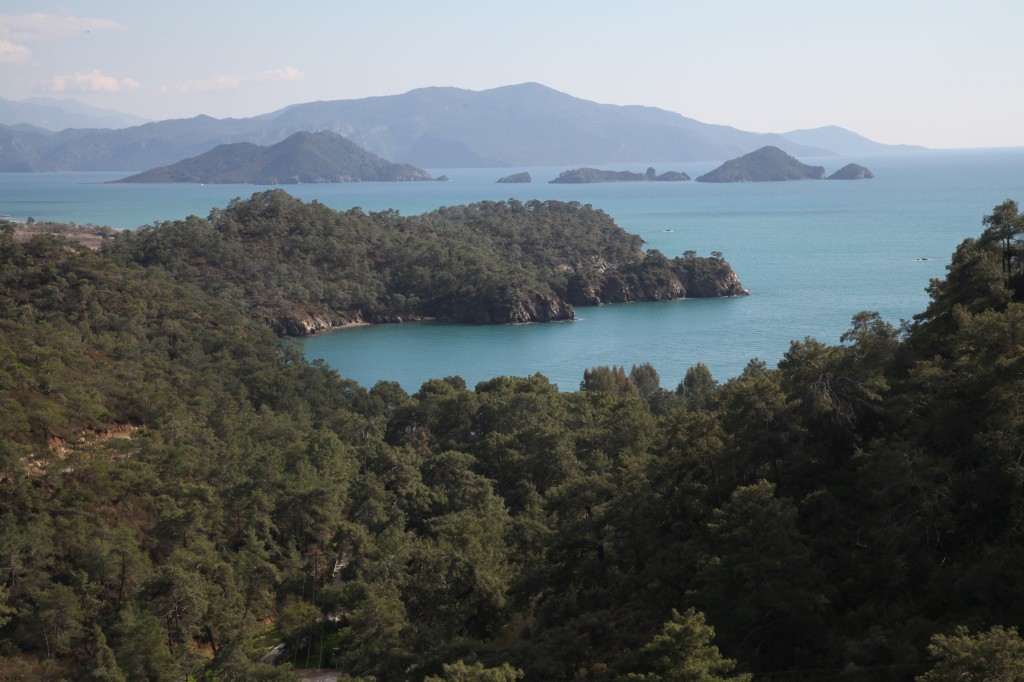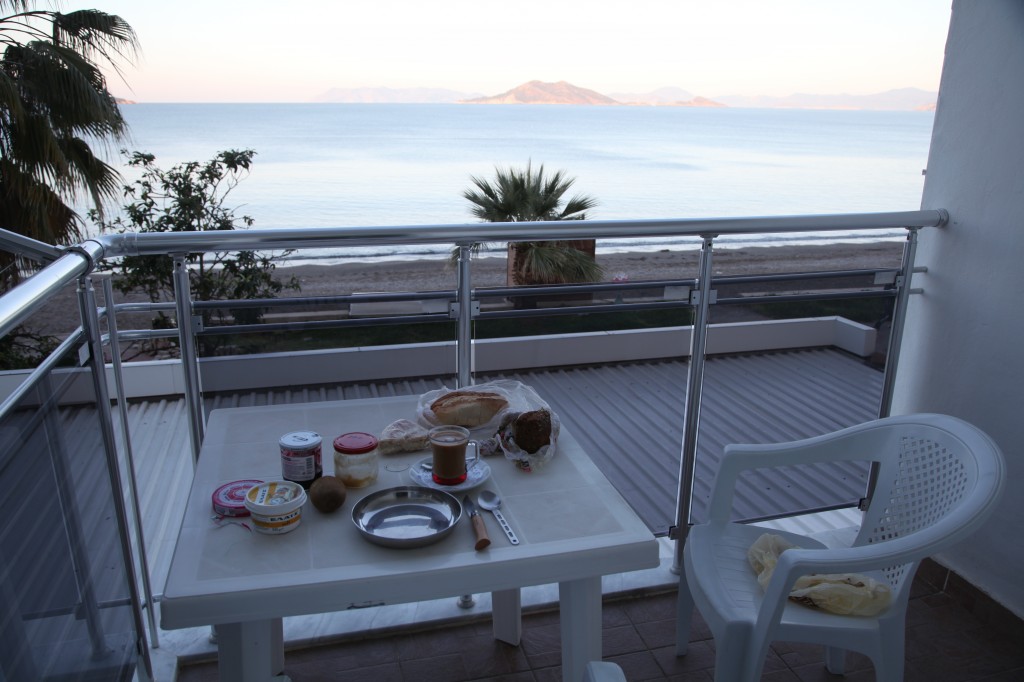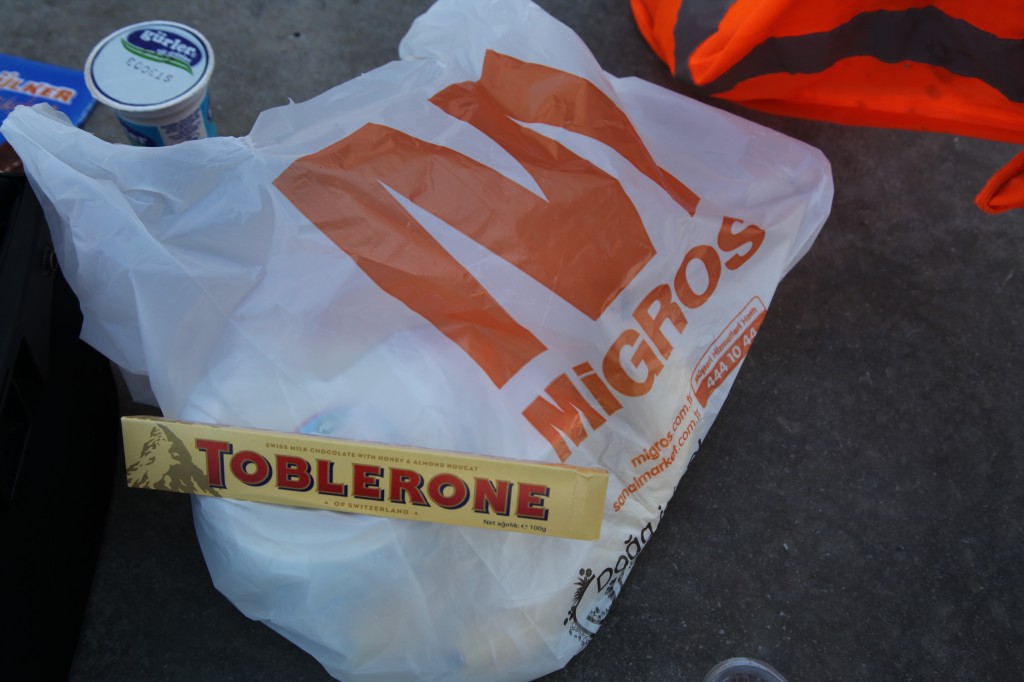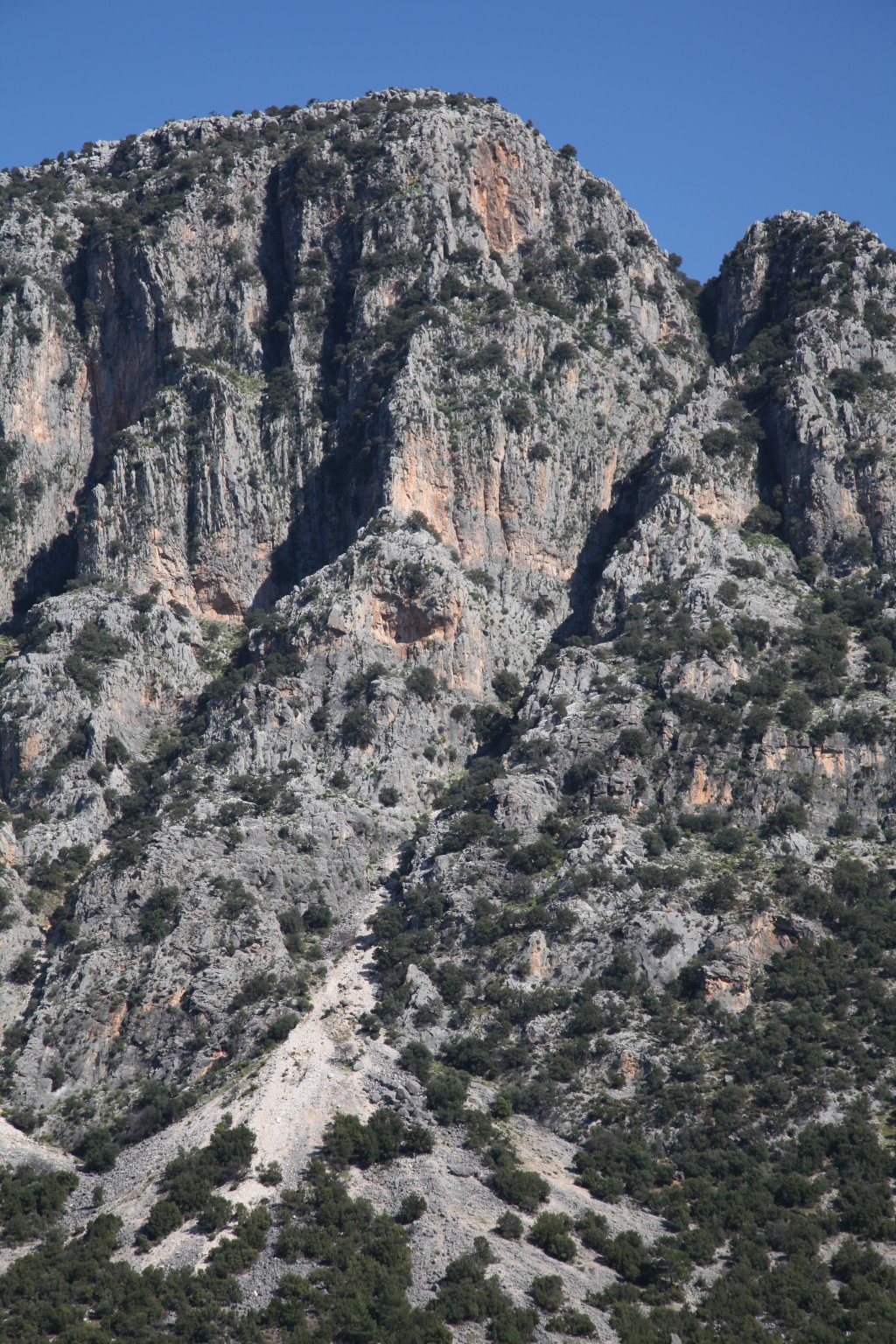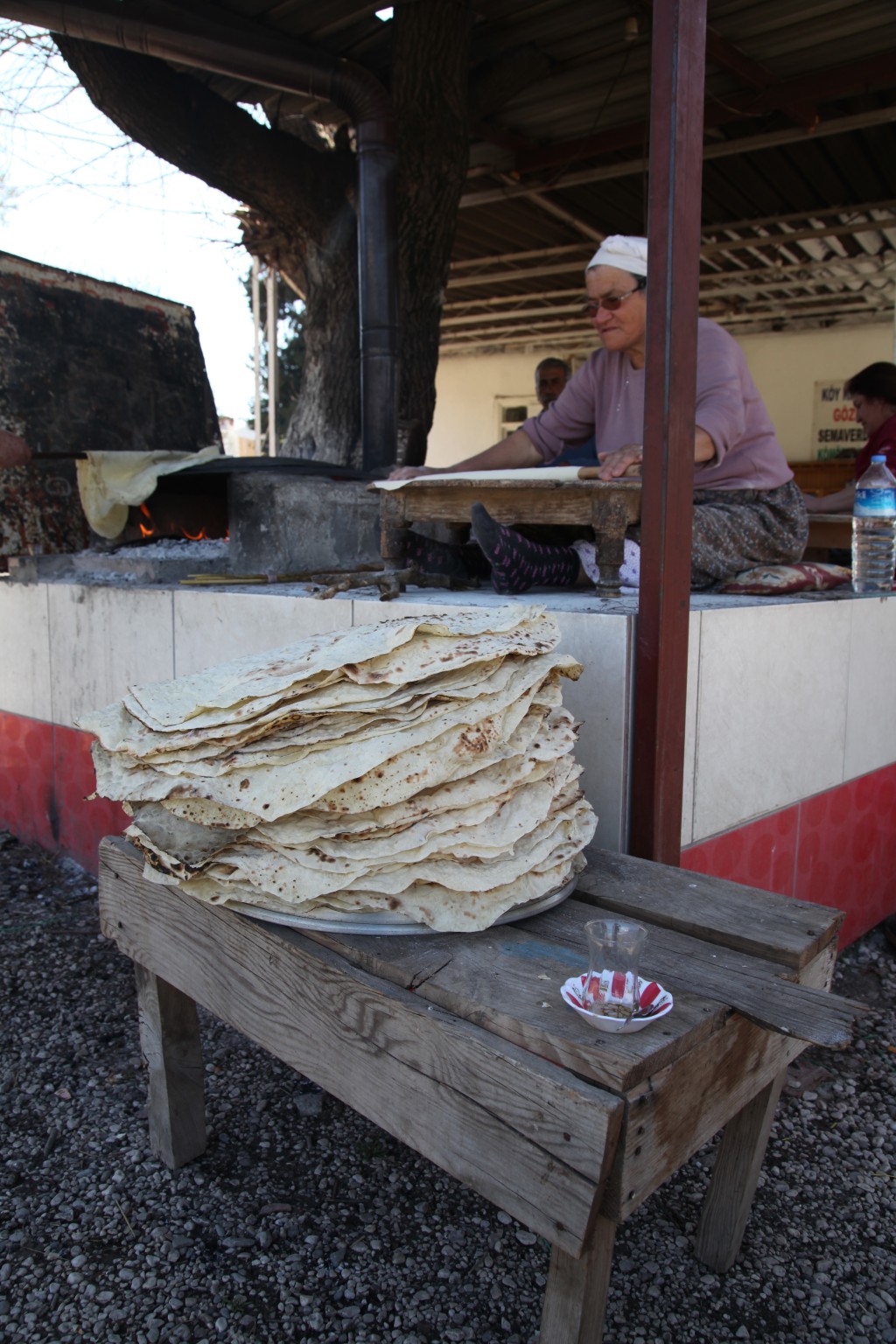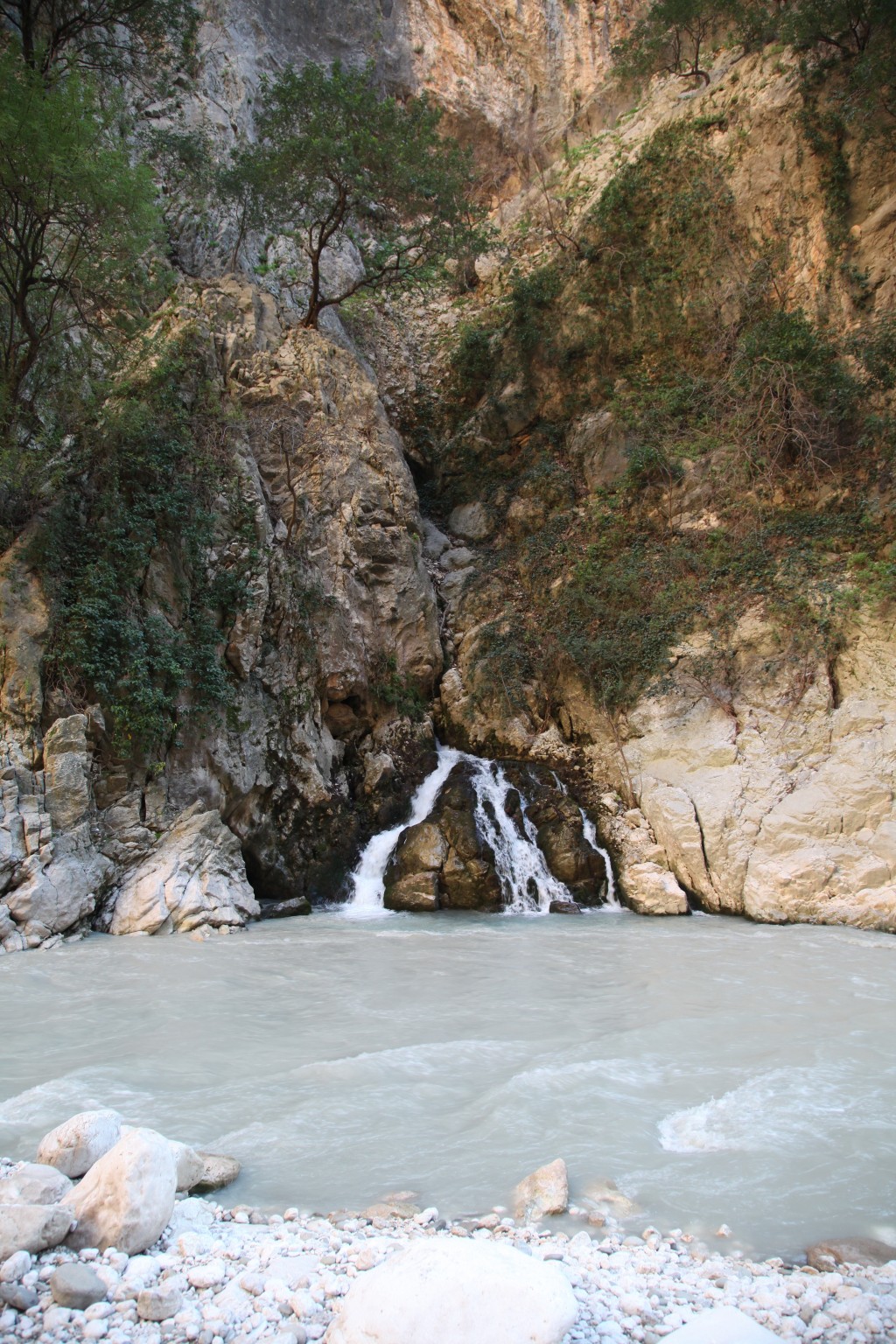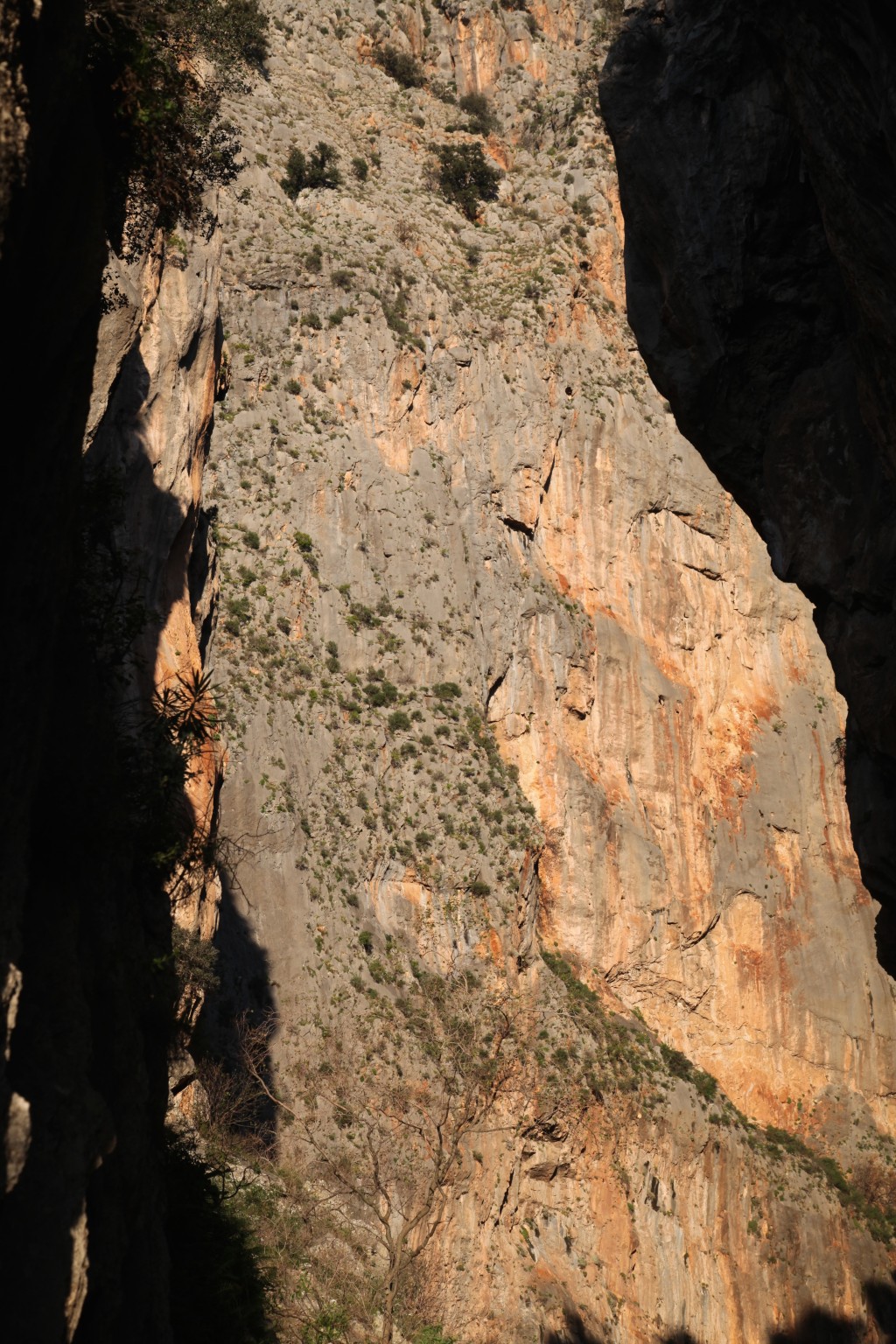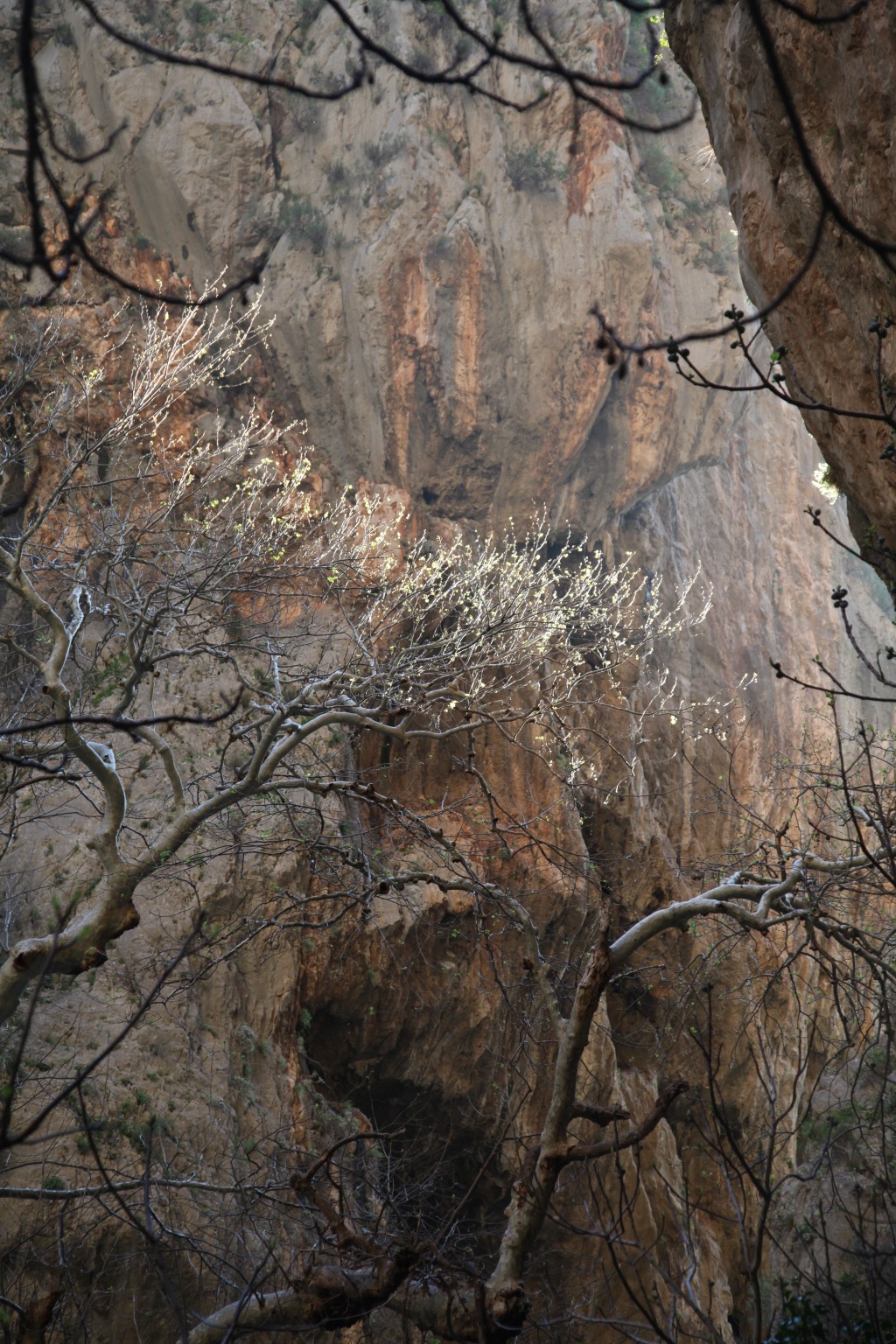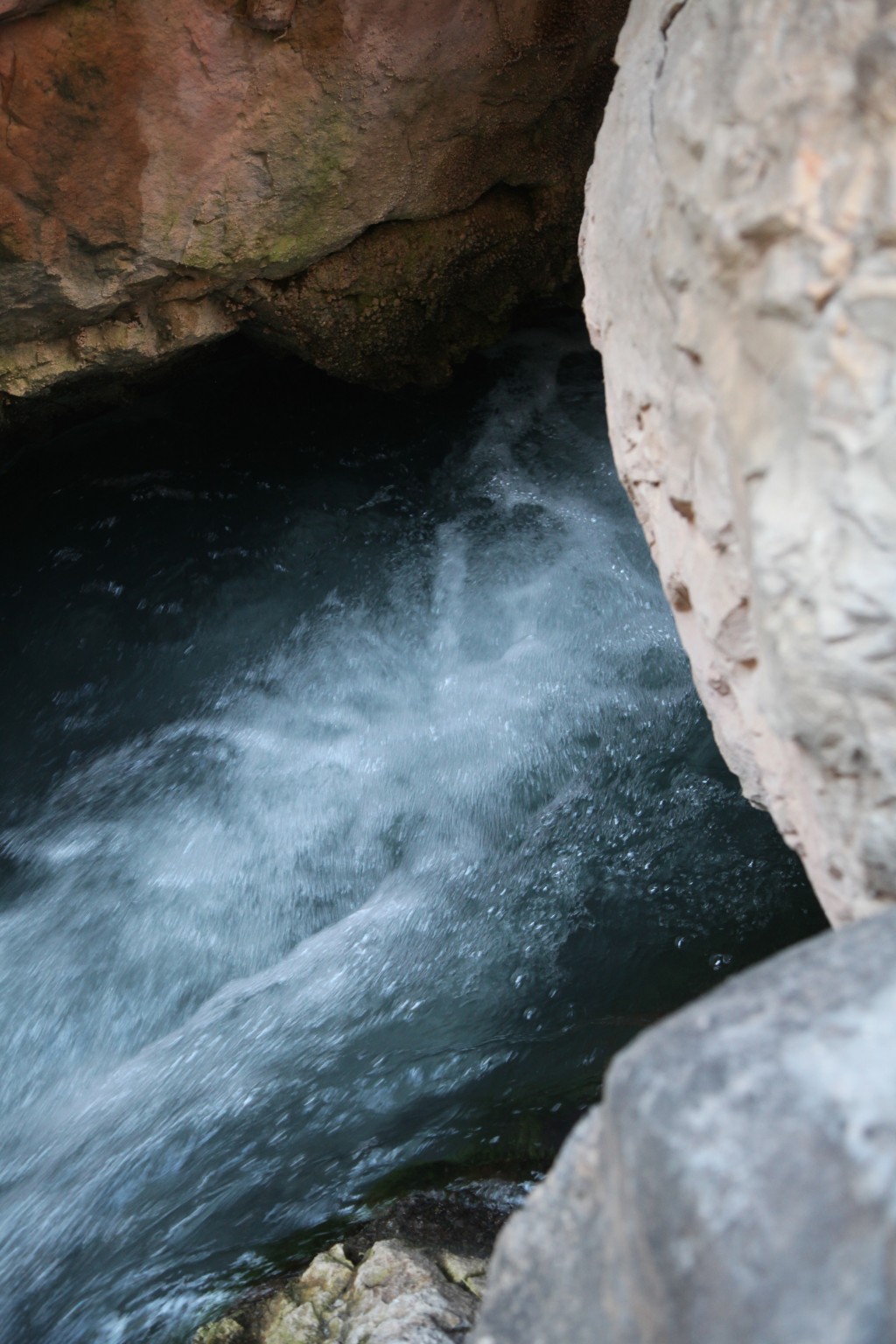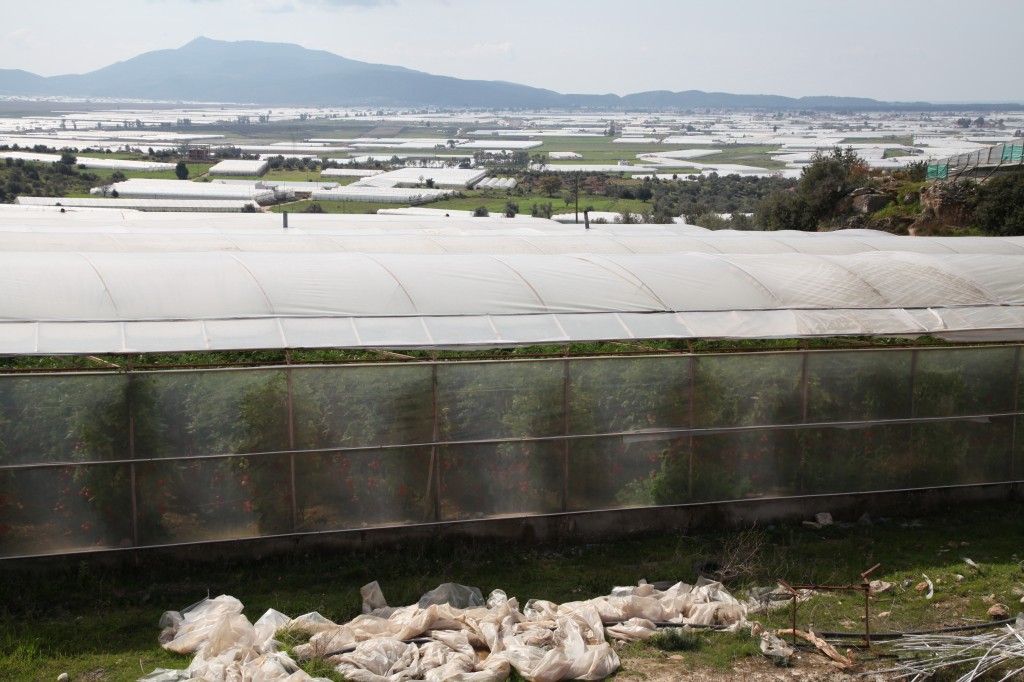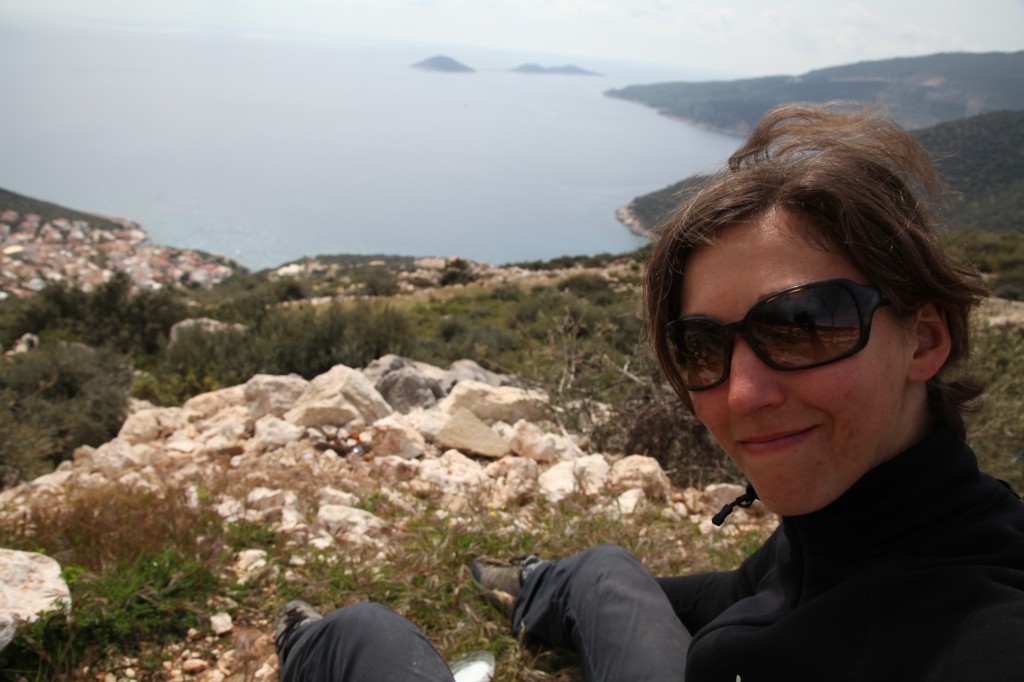 In Kas we had a touring-cyclist meeting. CRAZY!! Charlotte and Erik from Strasbourg (www.plqa.fr) and Jude, Astrid and Brooke (www.foonsonbikes.com) from Australia entered the same camping site!! Thats amazing! We had a great evening, telling and listening to travel stories and tips.
Charlotte and Erik cycle the same way like I do, so we left together the other day. Climbing up the hills along the coast, it was quite exhausting for me. They ride a little faster – cause I carry the whole weight on one bicycle and they can share… In Demre I wanted to stop. No problem for them, cool!! We had a camp at the beach, right in front of a restaurant. Fine, drink some cay and having a toilet during the night. 🙂
The next day I left alone. I usually wake up pretty early, so I was ready to leave as they were having breakfast. Because they would catch me anyway on the road, I left on my own one hour before them. In Finike we met again. Together we crossed the area with growing houses and climbed the hills to Olympus. A little rain came up, but the sun shining soon again.
Right before Olympus, we stopped at an American Diner. Yes, a diner in the middle of nowhere. We got some coffee and were allowed to pitch our tents right next to the hotel. After visiting Olympus without the luggage, we lit a fire and baked pizza. GREAT, it was soooo delicious!!
And now, we stay two nights in Antalya. We visit the city, eat Köfte and Baklava. Yummie!